The Library is full of love stories, from Austen to Shakespeare.
But none quite stack up to this one, which started in 1967 between two students at Berkeley.
Jane Leroe was on Doe Library's balcony when she met her future husband, a fellow history major named Peter Muñoz.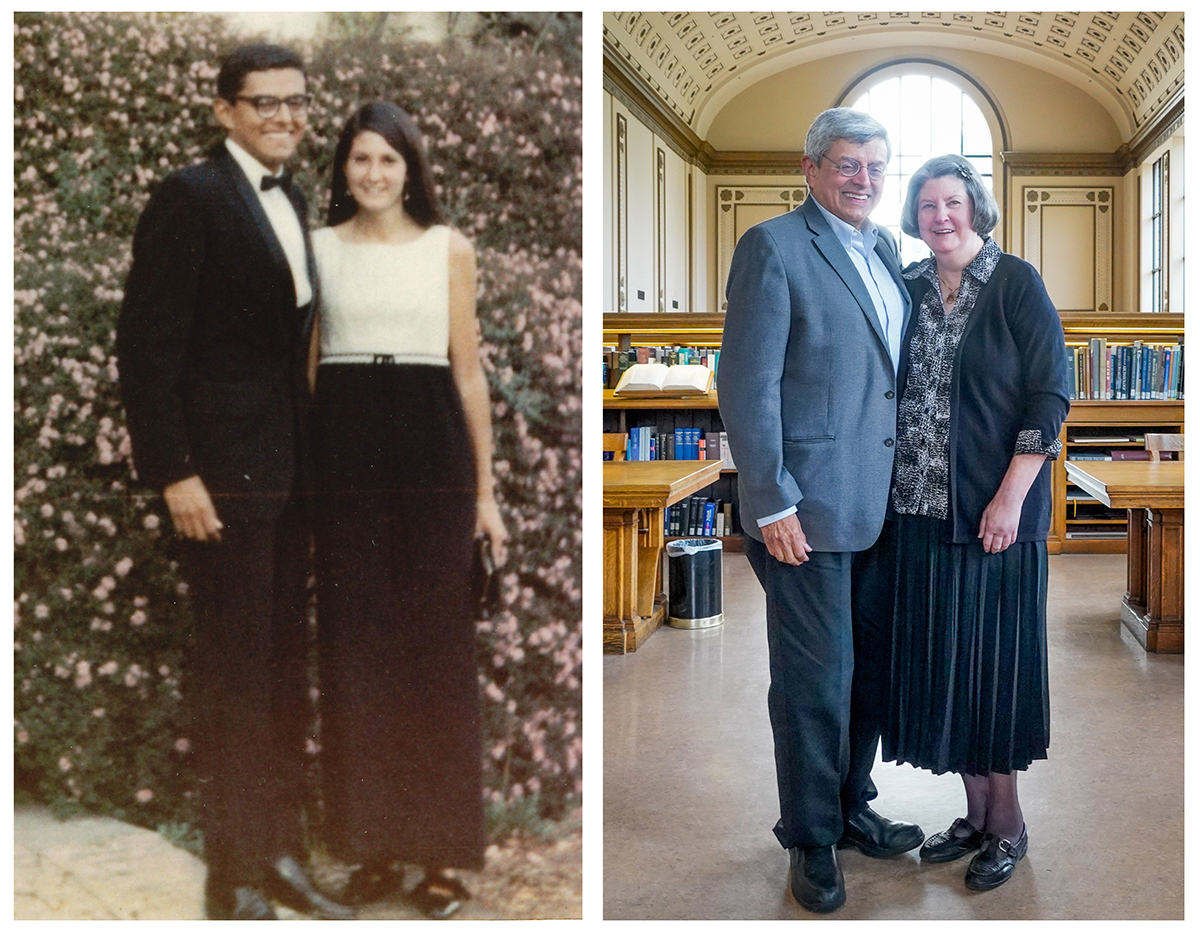 "I was just standing there looking at the Campanile (wondering if) some boy would ever ask me out," Leroe said. "All of a sudden this cutie comes walking out, and we just started talking."
What were their first impressions of each other?
"I thought she was very good-looking," Muñoz said.
"I thought he was adorable," she recalled.
What started as a friendship soon blossomed into something more: On May 18, 1968, Leroe and Muñoz went on their first date, a rally and beach party at Dunes Beach, in Half Moon Bay.
Leroe remembers it vividly, down to what she was wearing. (She still has the Levi's and the sandals she wore that day.) They walked hand in hand, talked about their shared love of family, ate hot dogs, sat around the campfire, and even shared their first kiss.
"He kissed me for the first time in front of all his friends," Leroe recalled.
More than half a century — three kids (all UC Berkeley alums), and three grandchildren — later, Leroe and Muñoz are still together, having been married for nearly 43 of those years. (They wed on May 23, 1976, almost exactly eight years after their first date.)
Yes, their love for each other — and for the Library, the place where it all started — runs deep. But how well do they really know each other?
For Valentine's Day, we decided to put their knowledge to the test in a Newlywed-inspired game. Watch our video to see how they fared.