The Center for the Tebtunis Papyri (CTP), part of The Bancroft Library, promotes new research about the largely unstudied Tebtunis Papyri. The mission of CTP is to enhance understanding of, provide context for, and give access to the Tebtunis Papyri collection. CTP supports international collaboration in deciphering the papyri and training for students who will carry this task into the future.  
Search the Tebtunis Papyri
Search the Berkeley and Regional Partners Database collection of texts using keywords below. You can refine your search on the next screen.
Learn more about the largest collection of papyrus texts in the Americas, with 26,000 fragments.
Exhibit joined papyrus texts with ancient objects from the Hearst Museum of Anthropology.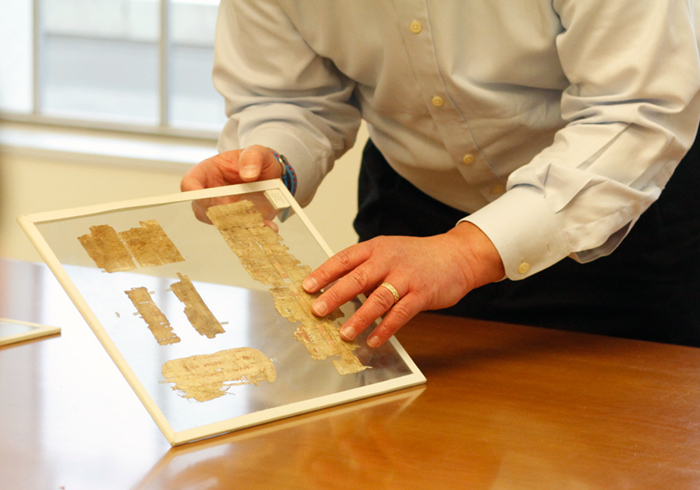 CTP makes strides in conservation, digitization, decipherment, and publication of the papyri.
Location
The Center for the Tebtunis Papyri
The Bancroft Library
University of California
Berkeley, CA 94720-6000
510-664-4245 (General inquiries)
510-642-4556 (Director's office)
This location is wheelchair accessible.