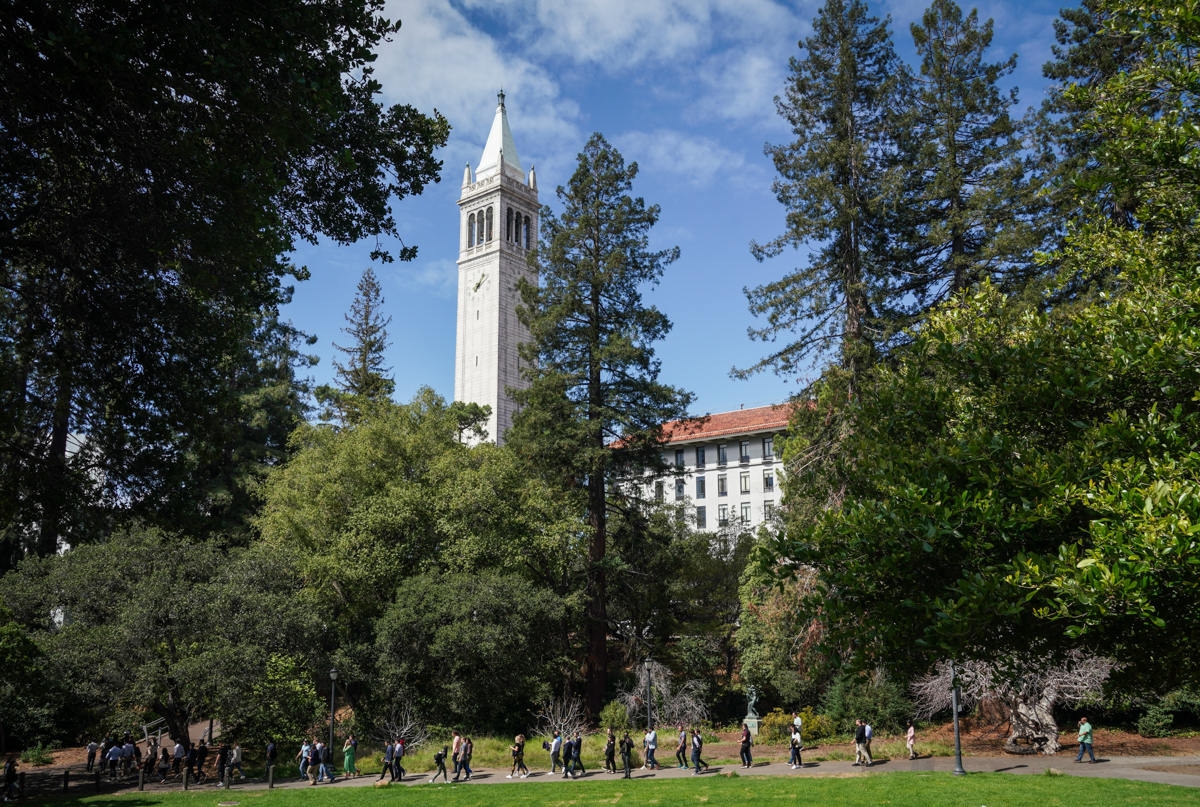 Today, UC Berkeley is announcing the Library's long-term space plan. The plan positions the Library to serve the needs of students, faculty, and other researchers while balancing the realities of shrinking budgets for staff, services, and collections, which reflect the overall budgetary problems currently facing the campus.
Last year, the Library shared its long-term space proposal and invited feedback from members of the campus community. This plan confirms the future vision of library spaces, with modifications informed by that feedback.
The Library will move to a layered system of spaces and services, consisting of hub libraries, satellite libraries, and by-appointment libraries. Implementation of this plan will begin this semester (spring 2023) and is estimated to be completed by fall semester 2025.
To see more key points about the plan, visit our fact check page. 
Hub libraries
Ten locations will serve as hub libraries, offering a comprehensive suite of services:
The Bancroft Library
Biosciences, Natural Resources & Public Health Library
Chemistry & Chemical Engineering Library
Doe Library
East Asian Library
Engineering Library
Environmental Design Library
Main (Gardner) Stacks
Moffitt Library
Music Library
Satellite libraries
Seven locations will serve as satellite libraries, with a shorter menu of services:
Art History & Classics Library
Business Library
(pending final decision by the executive vice chancellor and provost)
Earth Sciences & Map Library
Graduate Services
Morrison Library
Social Research Library
South & Southeast Asia Library
By-appointment libraries
Two locations will offer access to collections and in-person research help by appointment:
Media Resources Center
Newspapers & Microforms Library
Mergers
Three libraries will combine with others. Fields of study served by libraries that are merging will continue to receive support from the Library. Their collections and staff will join the hub library with the greatest disciplinary affinity:
Anthropology Library with Main (Gardner) Stacks — by January 2024
Mathematics Statistics Library with Engineering Library — by August 2025
Physics-Astronomy Library with Chemistry Library — by August 2024
Once the Library has vacated a space, the space will return to central campus oversight. Priority for reassignment of spaces formerly operated by the Library will be granted to non-Library stewards that commit to providing long-hour study and collaboration space for Berkeley students, regardless of department or major.
If you have comments or questions, please email libraryforum@lists.berkeley.edu.