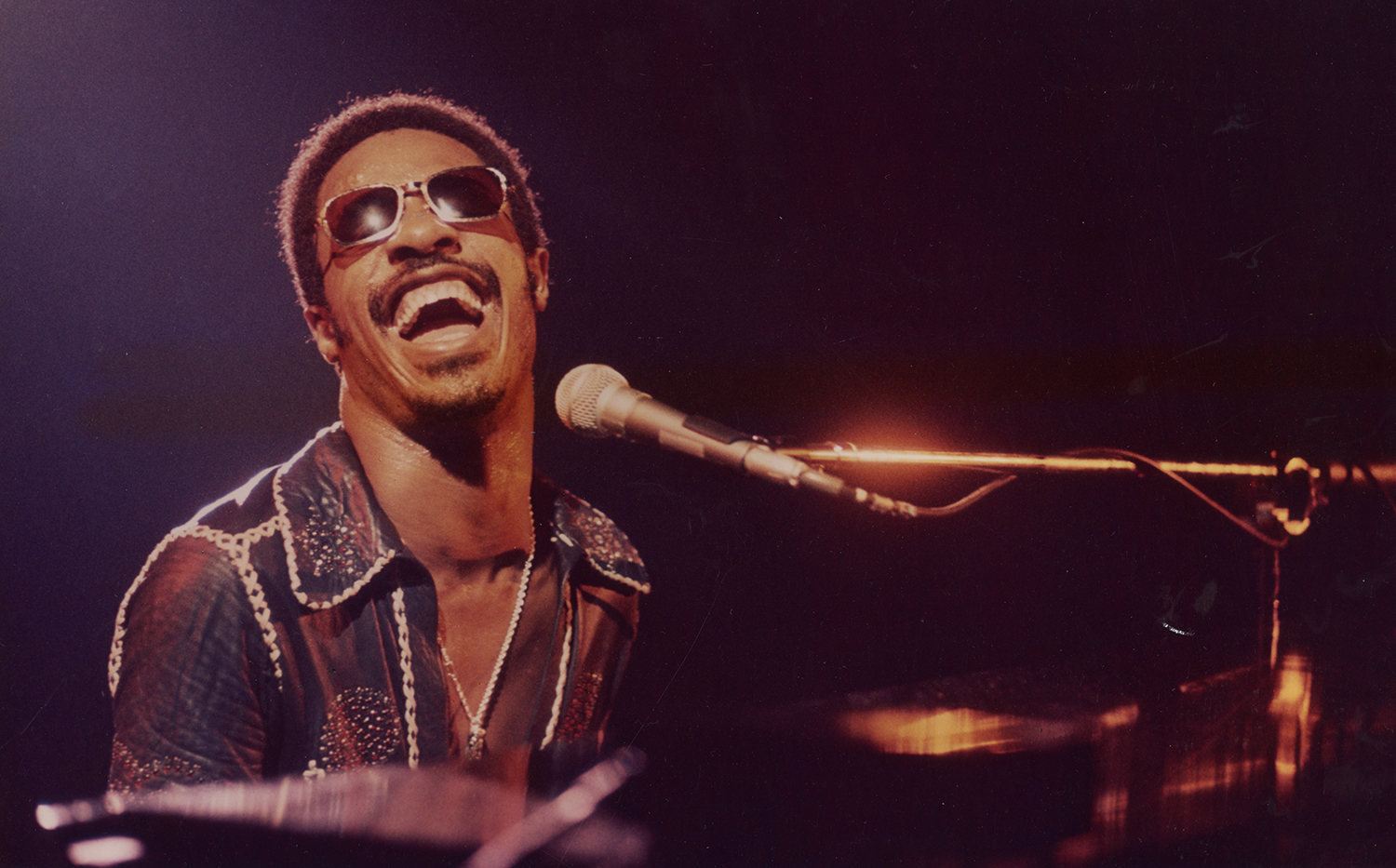 Looking through the photographs is like flipping through stacks of vinyl at Amoeba Music, a satisfying exercise in nostalgia. Scanning through the folders, you'll see Judy Collins, Elvis Costello, Bonnie Raitt, Neil Young, and so many in between.
"There's the famous names, and there are these figures who were lost to history but very important in their time," says Christine Hult-Lewis, who works with The Bancroft Library's pictorial collection as a curatorial assistant.
The photographs, 60,000 in all, make up the Howard Brainen photo archive. A recent gift to Bancroft, the archive is a time machine into a moment in music history, offering a glimpse into the local scene and the larger-than-life figures who came through the Bay Area. With photos of musicians, but also of circus performers, politicians, athletes, and activists, the collection joins Bancroft's colorful tapestry of materials documenting the life, music, and counterculture of the era.
A life of photography
Brainen showed an interest in photography early on. As a youngster — about 6 or 7 years old — he was given his first camera, which he took with him on family vacations to Lake Tahoe. 
Coming of age in Los Angeles during the 1960s zenith of popular music, Brainen remembers going to record stores to look at albums. But it was the album covers that really grabbed his attention. 
"That impressed me more than the music," Brainen says at his home, walls bedecked with photos, in a quiet neighborhood in the outer reaches of Oakland. "And there was some amazing photography being done."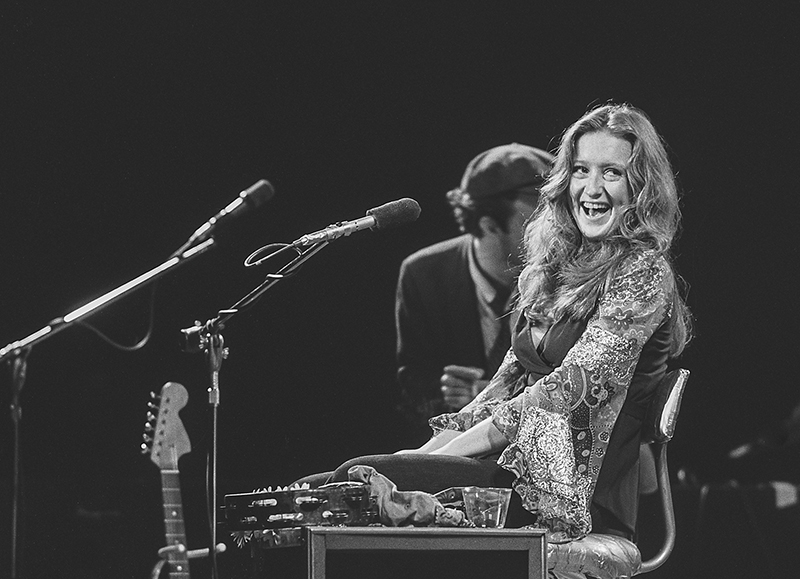 When it came to album covers of the 1960s and '70s, one photographer's name stood out above the others: Jim Marshall. Marshall not only had a reputation for his outsized personality, he was also known for his photographs of many notable musicians: Bob Dylan, Jimi Hendrix, and Johnny Cash, among them. (Marshall was a prolific album cover photographer, his work having been featured on more than 500 covers.)
After Brainen moved to Berkeley in 1970, he started going to concerts in San Francisco, where he noticed Marshall, out on assignment. ("He was the only guy with, like, three Leicas," he says, laughing.) Despite his shyness, Brainen introduced himself. 
That introduction spawned something of a mentorship. Marshall introduced the young photographer to many people, including the photo editor at Rolling Stone. Brainen would spend time at Marshall's Union Street apartment, showing Marshall his work, and getting comments and suggestions.
In the Bay Area, Brainen's photography career began to blossom. As a freelance photographer, he amassed an expansive list of clients: Rolling Stone (the gold standard of rock journalism, then based in San Francisco); record labels including MCA, Arhoolie, and Arista; and the underground newspaper the Berkeley Barb. In Berkeley, he photographed performances at the Greek Theatre (including the Berkeley Jazz Festival), and the Berkeley Community Theater, on the campus of Berkeley High.
In fact, among Brainen's personal favorite photographs from that time is from the Berkeley Community Theater: Stevie Wonder, with a broad, open-mouthed smile, golden light falling on his face and piano just right. And Marshall, his mentor, approved: "I showed Jim Marshall the Stevie Wonder photos and his comment was: 'This stuff is so good there's no need for me to photograph him,'" Brainen says. "That's quite a compliment."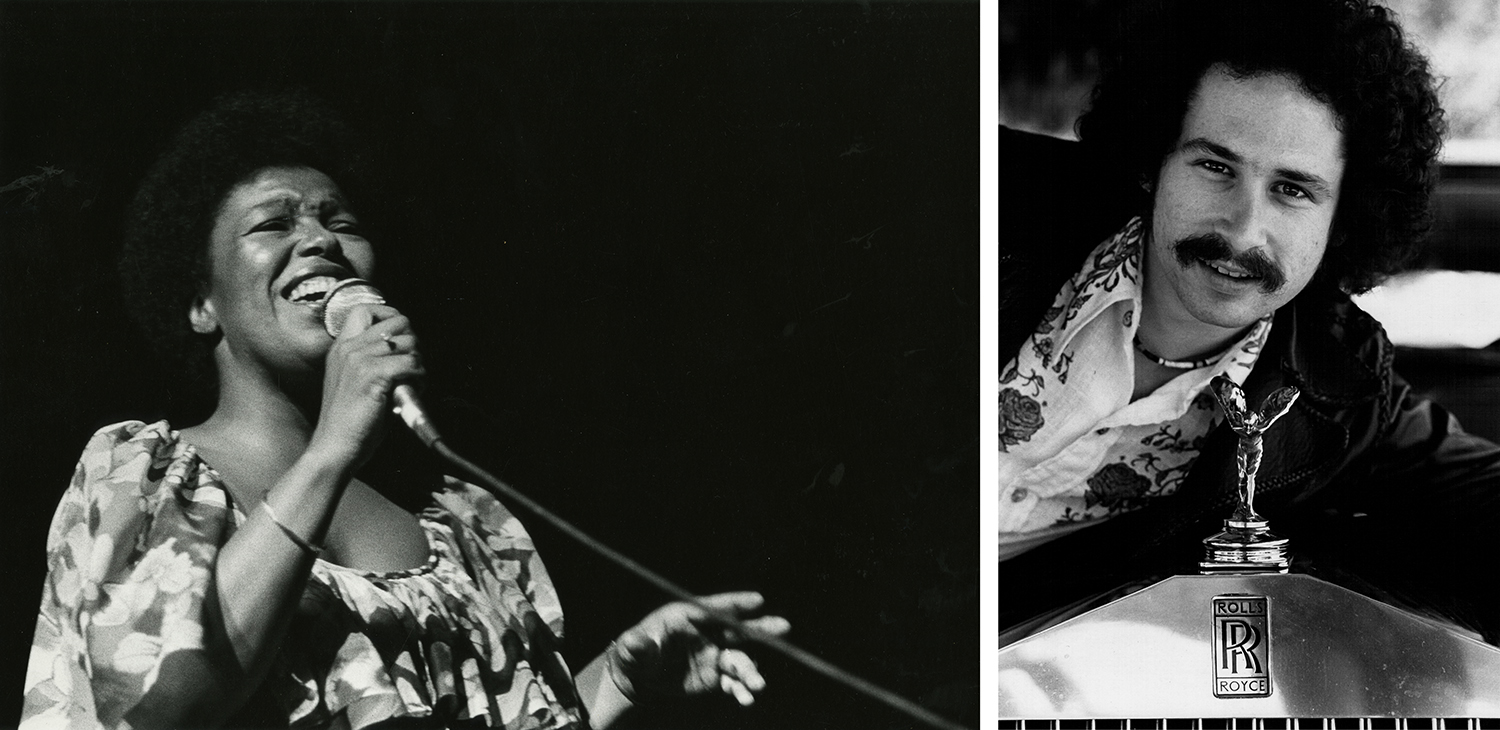 But nothing quite compared to his experience with the soul-stirring chanteuse Roberta Flack. One day, a publicist Brainen had met at a show at Provo Park, near City Hall — now known as Martin Luther King Jr. Civic Center Park — called him, asking if he wanted to shoot Flack, who was in the area for three shows. But there was a catch: Flack needed a driver. Brainen rose to the occasion. He found someone who had a '64 Silver Cloud that he could rent (Flack's manager insisted on a Rolls-Royce) and bought a suit. He picked up Flack at the San Francisco airport, taking her to her hotel in Japantown. Mistaking Brainen for a chauffeur, Flack asked him to come back the next day.
The next day, Brainen saw an opening. 
"I show up the next morning — I got a Leica around my shoulder," Brainen says. "And I said, … 'Roberta, I've got to tell you the truth. I'm really a photographer, and I'm helping Joy (the publicist) out by getting the car and all that, you know, but I'd really like to be able to hang out with you and kind of photograph in the background — I'm the kind of guy who doesn't get in the way."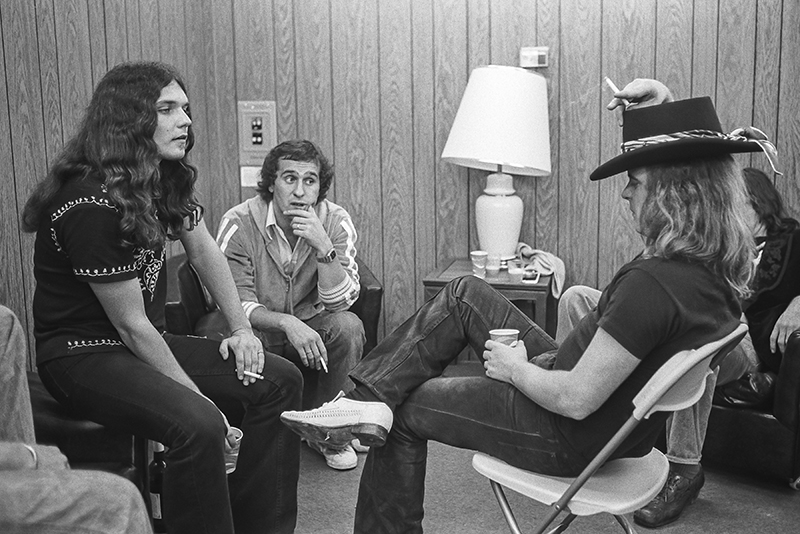 "Yeah, that'd probably be OK," he recalls Flack saying. And so he did.
But on Saturday night, Brainen got another request, from Flack's manager. Flack wanted to go to a black church for Sunday service — but she didn't want to be recognized. ("In a Rolls-Royce?" Brainen thought. "Good luck.")
So Brainen dialed up Barry Shapiro, his photographer friend (whose photo archive, including images from San Francisco's Hunters Point neighborhood, is also at Bancroft). Shapiro sorted out the logistics and gave Brainen the address.
The next day, Brainen drove Flack to a church in Hunters Point. ("I had never been to a church like that," Brainen says. "The place was shaking. It was really something.")
"Roberta kind of took my hand and went up into … the balcony, to kind of watch — so she wasn't right down in the front," Brainen recalls. 
Toward the end, Flack walked downstairs and offered a donation — what Brainen imagines could have been a thousand dollars, stuffed in an envelope.
"It was just that little private thing," Brainen says. "But it was an amazing experience."
Preserving a legacy
While Brainen was still doing freelance work, he was also flexing his entrepreneurial muscles. In 1972, he founded the first of two successful businesses — a photo lab called Custom Process. Jim Marshall, his mentor, became a client.
In 1988, Brainen and the company — ever ahead of the curve — delved into digital. The business was one of the first to use ImagePro, the precursor to Photoshop. Later, Brainen installed one of the first Kodak Photo CD scanning stations in the world. And when Brainen saw a need for a new system to easily manage the millions of images that were newly digitized, he and his team designed one: The Image Database and Delivery System became a reality in 1996 and was first used by Hewlett Packard. 
"Howard was an early adopter of digital imaging technologies," says Mary Elings, assistant director and head of technical services at Bancroft, who worked at Custom Process as an undergraduate at UC Berkeley. "He saw the transition away from film and chemicals and helped to usher in the digital age by doing large imaging projects with clients such as Bill Hewlett (Hewlett Packard), the Fine Arts Museums of San Francisco, and the UC Berkeley Library."
In 2003, Custom Process became Two Cat Digital (named after two beloved felines, Boots and Thermal), garnering clients such as Pixar, George Lucas' Lucasfilm, and universities such as Stanford and Princeton. He sold the business in 2015.
Although he stopped taking assignments as a photographer around 1980, having become disillusioned with the music industry, Brainen still shoots for fun, and takes photography trips with his wife, Marsha Kirschbaum. (Kirschbaum is a photographer herself, specializing in night photography, and both are members of Berkeley Camera Club.)
With his days as a professional rock 'n' roll photographer over, handing his archive to Bancroft was, in many ways, the next logical step. (Brainen is a Berkeley alum, having graduated in 1972 with a degree in psychology.) 
His archive joins works in Bancroft's pictorial collection documenting artists, musicians, and activists from the 1960s through the '80s. Among them are images by Larry Keenan — who trained his lens on some of the most iconic figures of the 1960s, from Bob Dylan to Timothy Leary — as well as the photo archive of Robert Altman, a protege of Jim Marshall, who captured legendary performances by Aretha Franklin, Ray Charles, Carlos Santana, and others.
Jack von Euw, curator of Bancroft's pictorial collection, likens the scope of these materials to Bancroft's extensive documentation of the Gold Rush.  
"We have much correspondence from the early days (of the Gold Rush) — lots of diaries. Then you ask yourself, do we need another Gold Rush diary?"
To von Euw, the answer is yes: "They're all different," he says. "These photographers have very different approaches."
For Brainen and Kirschbaum, having the archive at Bancroft means that Brainen's massive trove of photographs will be preserved, and researchers generations from now will be able to find them when they're looking back on history.
"The really important thing is that his legacy — his images, his life's work — move on," Kirschbaum says. "That people researching that time would be able to find it."
"The best part is it's kind of protected forever," Brainen says.