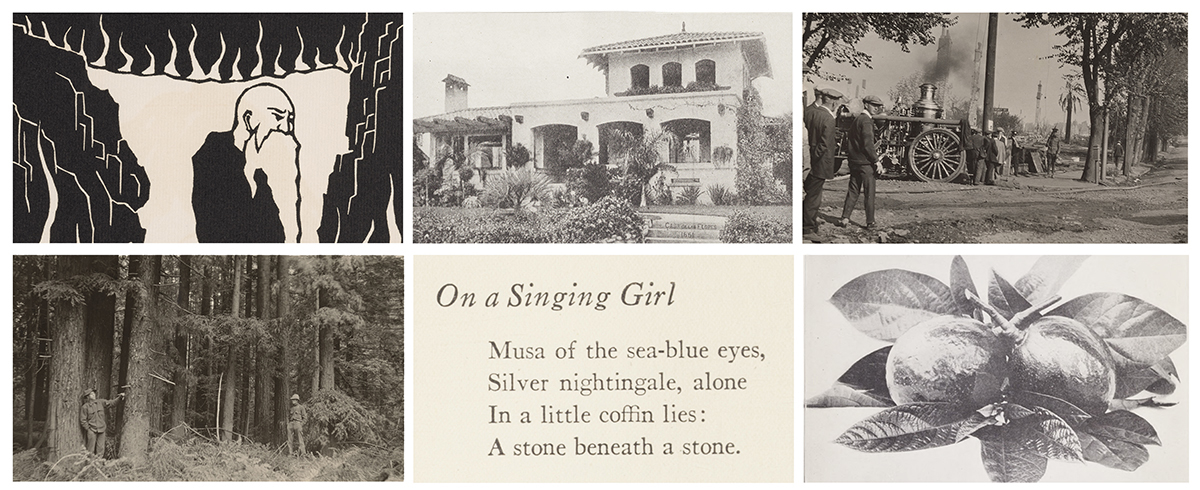 Note: View highlights of the materials the Library digitized and made available for Public Domain Day on Library Stories.

Before mass-marketed kale chips; before Kim Kardashian was hawking "Flat Tummy" elixir on Instagram; heck, long before the superfood-chia-flax-acai-berry train even left the station, there was Otto Carqúe.
Born in 1867, and a vegetarian by 28, Carqúe was a health guru extraordinaire. Along with his firm belief in the benefits of fresh air, exercise, and nude sunbathing (the best time for that activity is in the morning, in an east-facing room where rays can pour in, he noted), Carqúe emphasized the importance of a healthy, well-balanced diet. (He is believed to be the first person to use the term "natural foods" in written English to refer to foods that hadn't been refined or adulterated by people.)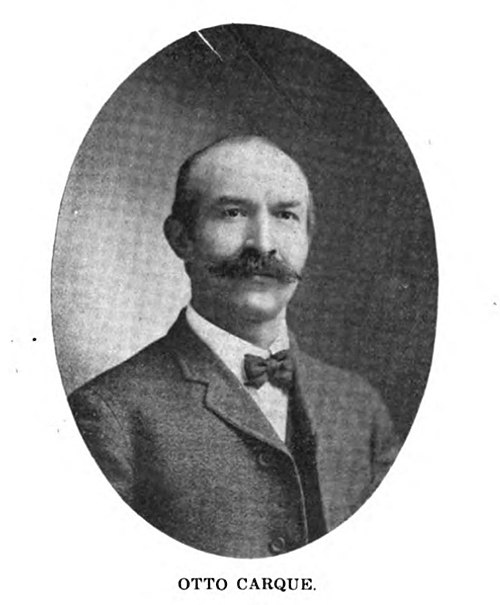 Carqúe's 1923 book, Rational Diet: An Advanced Treatise on the Food Question, provides a fascinating snapshot of Southern California in the 1920s, when Carqúe and his ilk (including Paul C. Bragg, of vinegar fame) were sowing the seeds that would blossom into our modern love affair with health foods. On Jan. 1, 2019, Rational Diet, and hundreds of thousands of other works, entered the public domain, marking the first mass copyright expiration in more than 20 years.
In honor of the occasion, called Public Domain Day, the UC Berkeley Library's Office of Scholarly Communication Services organized a librarywide project to leverage the law and the Library's unique collections to digitize items that have never been made available online before — including Carqúe's work, and many others. (Access the materials here.)
"The best way to celebrate Public Domain Day was by finding special items from our collections that could debut online Jan. 1," said Elizabeth Dupuis, associate university librarian for educational initiatives and user services. "Thanks to the teamwork of many people, … the Berkeley Library is now prepared to share these gems with scholars … around the world."
What's the reason behind the sudden influx of works into the public domain? In 1998, Congress extended copyright protection of works published from 1923 through 1977 for 95 years from the date they were created. On Jan. 1, those 95 years were up for anything published in the United States in 1923. Now, and for the next few decades (unless Congress changes the laws again, which experts say is unlikely), every Jan. 1, a new year's worth of once-copyrighted material will enter the public domain.
Once a work enters the public domain, anyone can use it for any purpose.
"Access to public domain materials frees scholars to use, remix, and publish without permission," said Mary Elings, assistant director and head of technical services at The Bancroft Library, home to many of the treasures digitized for Public Domain Day. "That is incredibly liberating and powerful."
One of the reasons for the constant crush of Sherlock Holmes spinoffs or riffs on Charles Dickens' stories in TV and movies is because those works are in the public domain and, therefore, fair game.
"The Muppets can make A Christmas Carol, you can rewrite Bleak House," said Rachael Samberg, who leads the Office of Scholarly Communication Services. "When those Dickens stories were still protected by copyright, you could still modify them if your use was fair, but it's hard to know if you made the right call."  
"Now, they don't have to worry," Samberg continued. "Once copyright expires, you can do whatever you want (with public domain works)."
Of the new class of copyright-free works, the Library selected about 50 from its collections to digitize and make available for the world to use. This opens up possibilities not just for UC Berkeley scholars, but for anyone across the globe wishing to use these materials. ("All you need is an internet connection," Samberg said.)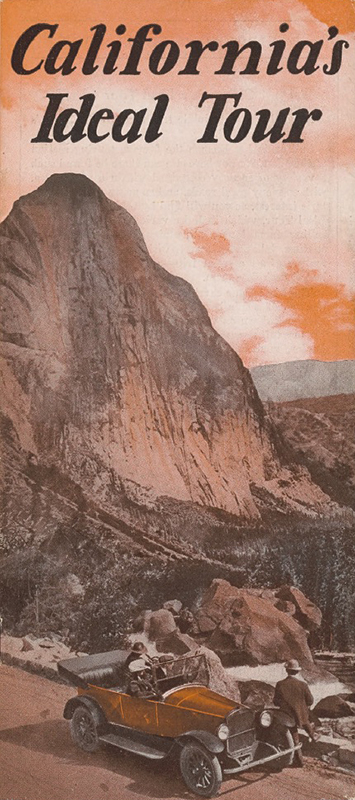 Instead of focusing on the glut of works by well-known writers and artists entering the public domain — including poems by Ezra Pound and Robert Frost, films by Charlie Chaplin and Cecil B. DeMille, and books by Marcel Proust and Agatha Christie — the Library decided to take a different tack. The Library selected works published in 1923 that had never before seen the light of day digitally — and that could be of interest to researchers into the future.
"We wanted to add something that was unique to the mix that will be available for use by the world," Samberg said. "By digitizing it and making it available to everyone, we're able to contribute to global knowledge."
Among the works the Library has digitized and made available are a symphonic poem by the late dean of music at Mills College; beautiful Japanese woodcut prints; harrowing photographs of Berkeley's 1923 fire; and an itinerary for a road trip through "California's Scenic Wonderland."
Let's put the public domain into perspective: What does it actually mean now that these materials are freely available?
First, anyone wanting to incorporate text or images from public domain works into their projects no longer needs to worry about asking for permission or fear infringing copyright. The practice of citing sources, of course, doesn't go out the window. But scholars can rest easier knowing they don't have to track down the copyright holders or make tough fair use choices.
For scholars, the public domain works also open a bounty of possibilities for text and data mining, the process of extracting trends from a vast pool of information. (Text and data mining, for example, has been used to better understand how depictions of gender have changed in fiction.) When using works in the public domain, scholars can not only share their findings but also their source material. This encourages collaboration and allows scholars to build upon one another's work, providing new opportunities for innovation and discovery.
And artists of all kinds can use the works in their own creative endeavors, whether it involves modifying a musical score or using photos or illustrations in their performances or other artworks.
The Library's Public Domain Day efforts tie into the broader Digital Lifecycle Program, which includes preserving and expanding the Library's digital collections.
"Librarians always have their eyes on both the past and the future," associate university librarian Dupuis said. "Part of the joy of (the Digital Lifecycle Program) is juggling a wide range of collections and formats to create digital objects for exhibits, courses, research, and whatever else our users imagine."
By digitizing these materials and making them available to the world, the UC Berkeley Library is fulfilling its promise of lowering barriers to knowledge. Nearly a million images were scanned in the past fiscal year (up threefold from the previous year), and there's no sign that's going to slow down.
"Among the items we will digitize in 2019 will be items ready to make their public debut next Public Domain Day," Dupuis said, "so now you have something else to look forward to every New Year's Day."