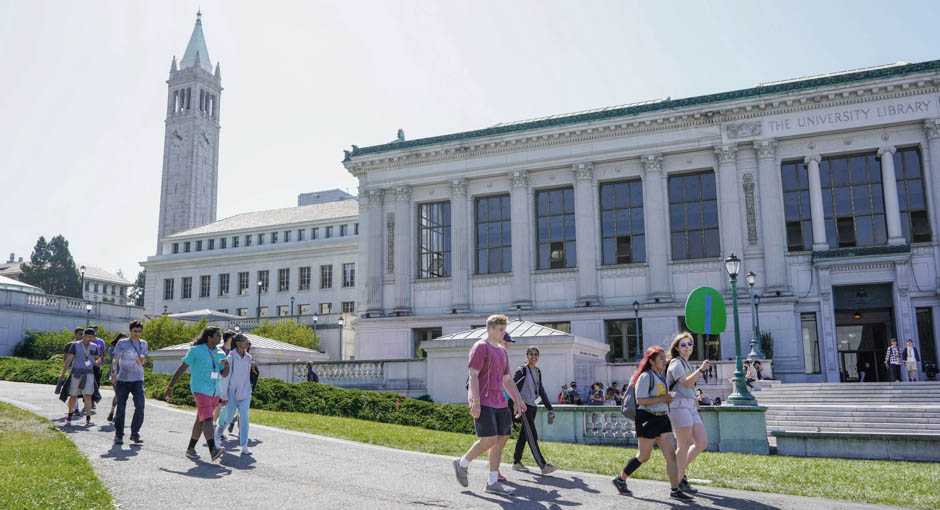 For an incoming student, life can be a whirlwind — a flurry of new people, new classes, and new ideas.
But through it all, the UC Berkeley Library is here for you.
To help support your experience as a new student, we've gathered some of the things you'll need to know about the Library all in one place.
The Library at a glance
The UC Berkeley Library is actually made up of more than 20 libraries — and you are welcome at all of them.
Doe Library, located in the shadow of the iconic Campanile (the campus's beloved clock tower), is home to several specialty libraries and is connected to the vast underground Main Stacks.
Morrison Library, known as "the university's living room," is a frozen-in-time space within Doe where you can cozy up with a book or magazine or browse a selection of new releases.
Moffitt Library, located in the heart of campus, is a hub for undergraduates that fosters collaboration and innovation, with spaces to create, study, and even nap.
On the eastern side of Doe, The Bancroft Library, Berkeley's main special collections library, holds many rare and one-of-a-kind treasures, including letters, diaries, photographs, and maps that shine light on the West. 
Some of Berkeley's libraries collect materials devoted to specific fields, including art history, music, and chemistry. Others, such as the C. V. Starr East Asian Library, collect materials in languages from around the world.
See the libraries' hours, find a place to study, and view a map of the campus's libraries.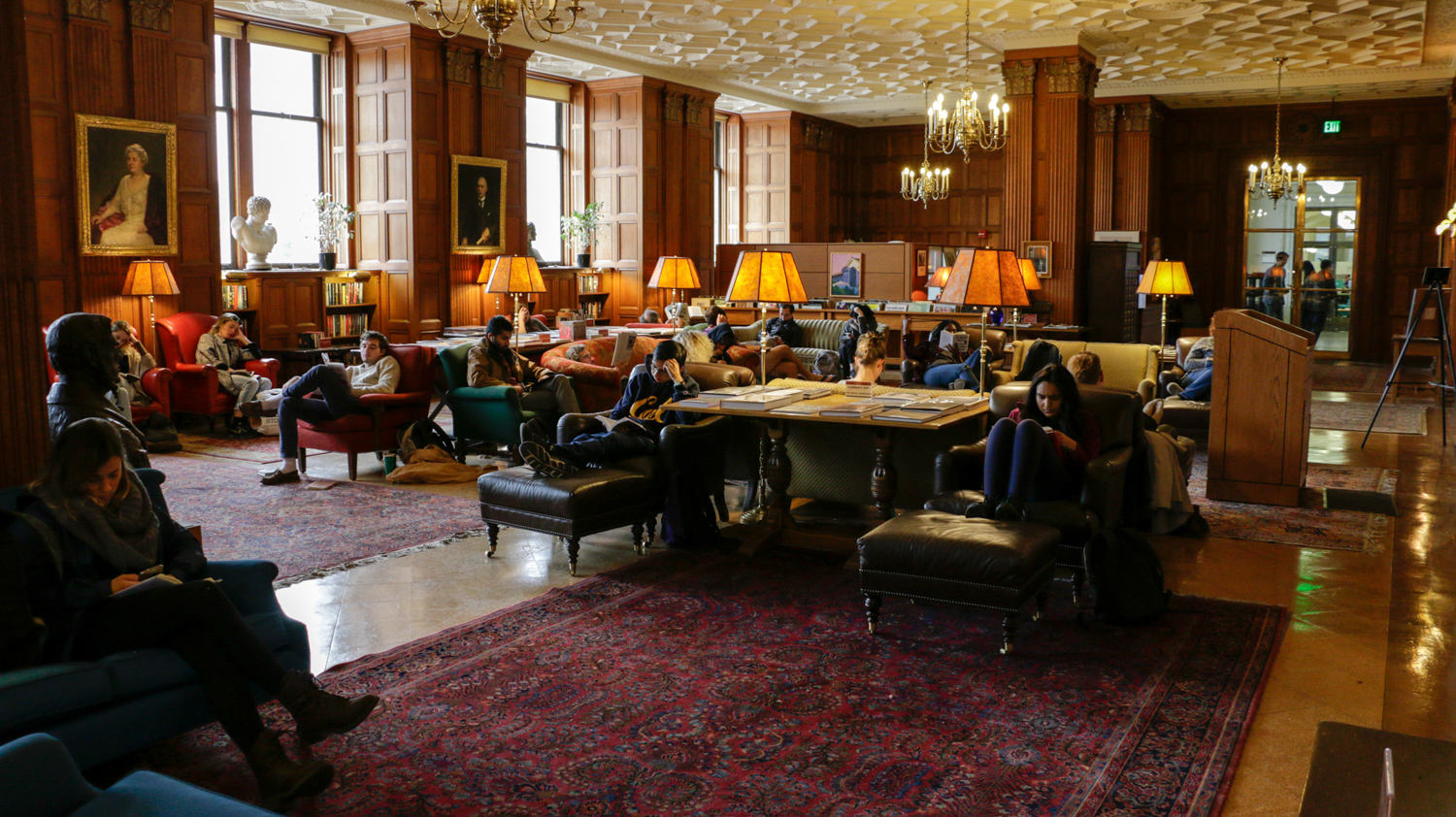 How do I check out materials?
Your Cal 1 Card is your library card and lets you borrow library materials.
UC Library Search is your gateway to collections at Berkeley — and beyond. Use UC Library Search to find and request books, articles, and more. (Need help? Check out this handy guide.)
Believe it or not, undergraduate students can have a total of 100 items checked out at a time, and grad students and postdocs can check out 200 items.
How can I get help with research?
The Library makes it easy for you to get help with your research, no matter what the topic.
Use our 24/7 chat service, reach out via email, or make a 30-minute in-person or virtual appointment with a librarian. You can also schedule a consultation with a subject librarian (see a list here) by email or through the appointment link.
Does the Library have jobs for students?
Yes. The Library has a variety of employment opportunities for students. Work hours and locations vary. Browse student jobs here.
What other services and perks does the Library offer?
There are too many to list here, but the offerings that are available to you for free include:
Streaming video: The Library offers streaming access to tens of thousands of movies and documentaries.
E-books and audiobooks: Read and listen to bestselling works on your computer or device through OverDrive.
Art for your apartment (or dorm): Through the Graphic Arts Loan Collection, or GALC, Berkeley students, faculty, and staff can check out and take home stunning framed artworks, including original lithographs, etchings, and woodblock prints. Students, faculty, and staff are able to borrow prints through GALC's website.
Keep up with the Library on Twitter, Instagram, and Facebook, and check here for the latest service updates. Tag and mention us in your social media posts, and reach out if you have any questions — or just to say hello.
Happy learning, and Fiat Lux!