The Council on East Asian Libraries recently announced it has bestowed Peter Zhou, director of UC Berkeley's C. V. Starr East Asian Library, with its highest honor.
Earlier this month, the council announced that Zhou was the recipient of the 2022 CEAL Distinguished Service Award, citing his "creativity, leadership, and scholarship" in support of East Asian libraries and East Asian studies.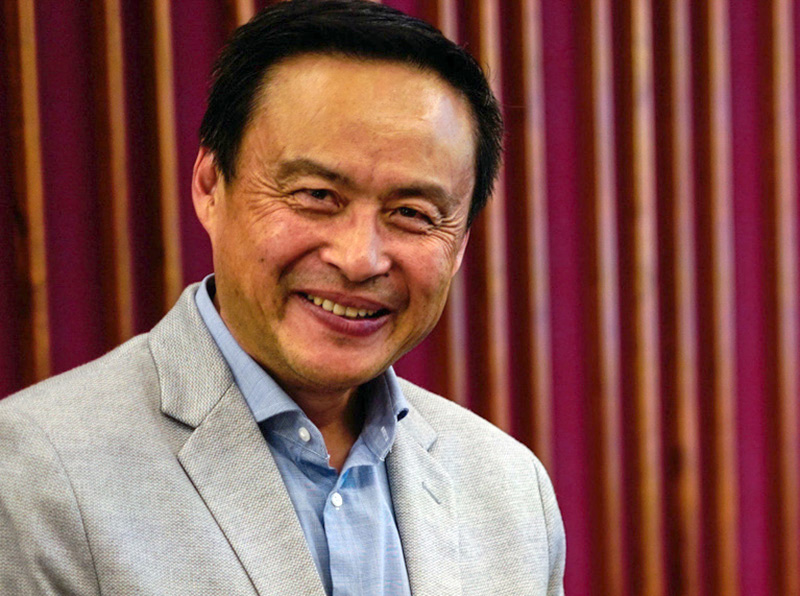 In the announcement, CEAL highlighted Zhou's tenure as president of CEAL (2012-14), including his work to secure a Mellon Foundation grant that funded many innovative East Asian collection projects in the United States; his numerous publications, notably Collecting Asia: East Asian Libraries in North America, 1868-2008, the first English language monograph on the subject; and his leadership in the fundraising for and building of the C. V. Starr East Asian Library, the first and only free-standing building in the country constructed for an East Asian library.
"I am grateful for the recognition and humbled by it," Zhou said. "This award, however, is more than a personal honor. It testifies to the significance of the work we do here at the C. V. Starr East Asian Library.
"For this reason, I would like to thank all colleagues both in the Library and in the Berkeley academic community who have helped me over the years."
Zhou's additional accomplishments over the years include the 2015 acquisition of the Fonoroff Collection for Chinese Film Studies, the largest collection of its kind in North America; sweeping efforts to open up access to the East Asian Library's hidden treasures, including through a collaboration with Sichuan University and the Alibaba Foundation; and his leadership in stewarding EAL's world-class collections and ensuring the library is a vibrant hub for researchers, students, and the public.
CEAL focuses on issues surrounding East Asian libraries and librarianship, and is devoted to library services for East Asian studies communities in North America, according to its website. It is a committee of the Association for Asian Studies.