The C. V. Starr East Asian Library at UC Berkeley today announces its acquisition of the largest and most comprehensive Chinese film studies collection in North America. The over-70,000 periodicals, posters, photographs, and ephemera contained in the Paul Kendel Fonoroff collection document the development of the film and entertainment industry of greater China from its inception in the early decades of the twentieth century to the 1990s.
"This amazing collection makes Berkeley the premier research information center of Chinese film studies in the country," says Peter Zhou, director of the C. V. Starr East Asian Library.
Scholars at UC Berkeley — and across the world — can gain a fresh perspective on the history of Chinese popular culture, media, and social life by studying a comprehensive website on the collection. The public can also learn more about Fonoroff's experience as a collector.
The acquisition of this collection was the result of a tremendous partnership on campus. The Library worked with the College of Letters and Science to bring these materials to Berkeley. The partnership will continue into the future, as programming is being designed to inspire scholars to delve into the collection.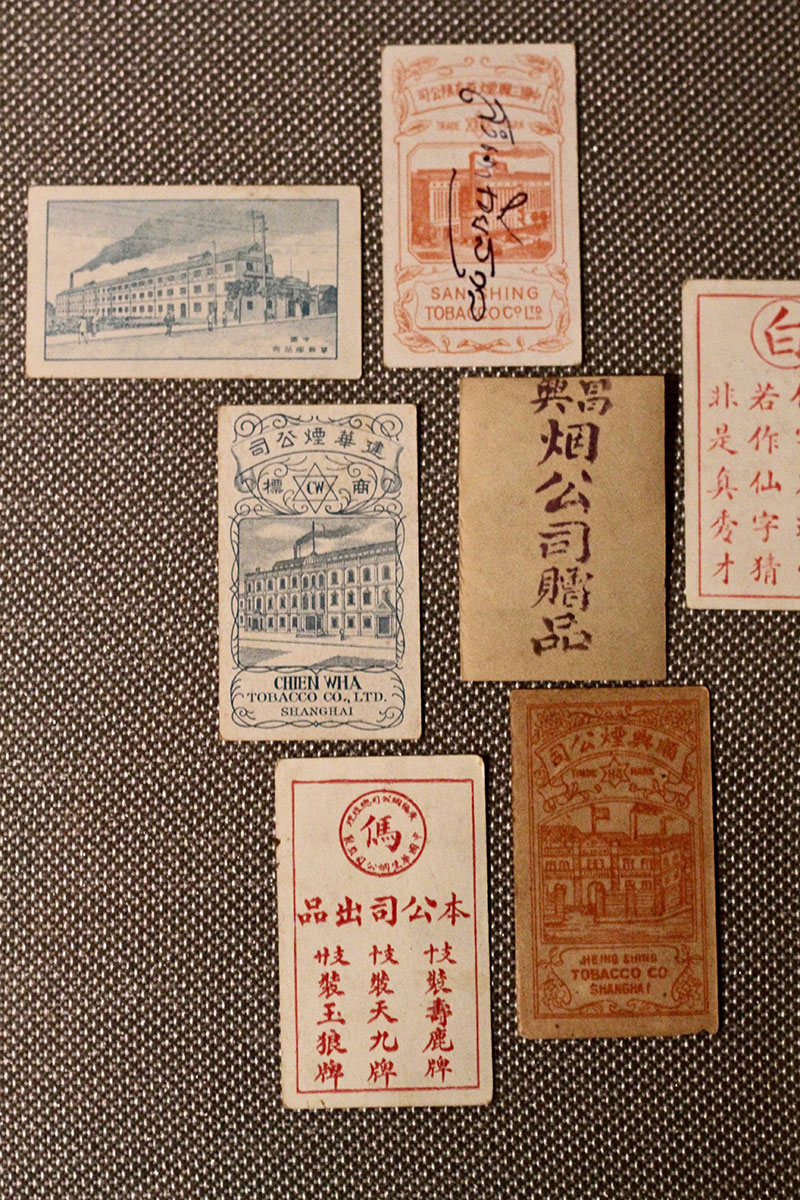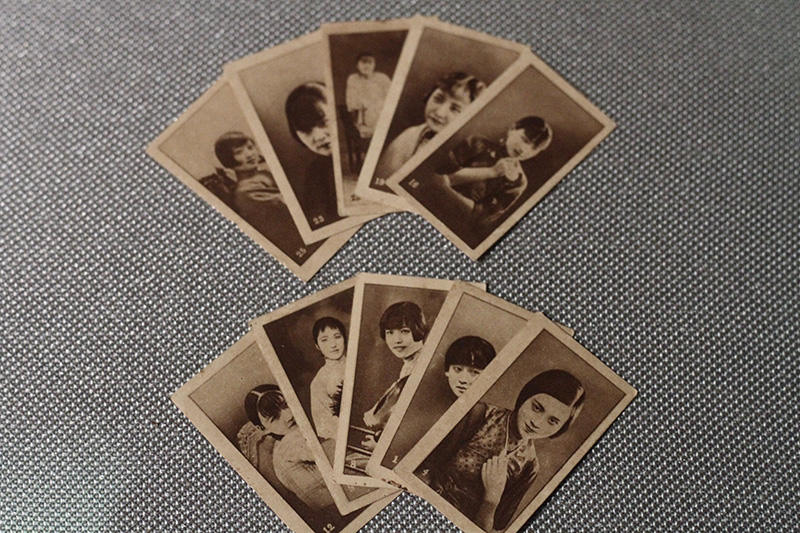 Top to bottom:

Clockwise from left:

Collection items include cards, a movie poster that hangs in the East Asian Library; and photos from the Chinese film industry. (Photos by Alejandro Serrano and Cade Johnson for the UC Berkeley Library)
"The Fonoroff Collection is a unique trove of historical materials on Chinese cinema and media, one which will allow scholars and students to make fresh discoveries, and tell new and more comprehensive stories about modern Chinese culture and history in this tumultuous century," explains Andrew F. Jones, Louis B. Agassiz Professor of Chinese at UC Berkeley.
The collection includes:
      436 pre-1950 periodicals in 5,901 issues
      239 post-1950 periodicals in 4,638 issues
      4,195 posters
      21,233 lobby cards, in 2,194 sets
      3,332 theater flyers
      4,370 scripts, booklets, and novelettes
      5,976 pieces of ephemera
      9,214 photographic negatives and slides
      4,145 stills and publicity photos
      837 VHS tapes
      2,450 articles and columns authored by Paul Fonoroff
      5,637 Mao badges
Top to bottom:

Left to right:

The Fonoroff collection includes thousands of film magazines, theater flyers and scripts, some annotated. (Photos by Rachael Samberg for the UC Berkeley Library)
Born in Cleveland, Paul Fonoroff completed an undergraduate degree in Chinese at Brown University and an MFA in cinema at the University of Southern California before moving to Hong Kong in 1983. Once there, he established himself as a movie critic and a media personality, appearing in countless television programs and Chinese movies. He also amassed a large collection of movie literature and memorabilia, including posters, lobby cards, movie magazines, stills, souvenir booklets, novelettes, scripts, and ephemera produced for films made in Mainland China, Taiwan, Hong Kong, and Southeast Asia. Some of the photographs in his former collection are autographed, some of the scripts are annotated, and some of the periodical runs are astonishingly full, surpassing those in any library in North America. Many of the publications, which range from the 1920s to the 1980s, are scarce; some are unique.
"This vast and unique collection is truly a heritage of world cinema," explains Weihong Bao, Associate Professor of Chinese & Film and Media at UC Berkeley. "It tells us vividly how Chinese language cinema has always crossed assumed boundaries of nation, region, and media. Its richness invites new approaches and interdisciplinary dialogues for many years to come."
Media inquiries can be directed to librarycommunications@berkeley.edu.