Walking among giant, centuries-old redwoods. Savoring the smoky sfumato of an original Leonardo. Giving birth to your first child.
These experiences, and others like them, can be literally awe-inspiring, enough to slack your jaw and make the tiny hairs on the back of your neck stand stick-straight.
While that sense of awe might seem all too familiar, it turns out that the feeling is not as universal as you might think.
For her 2020 Library Prize-winning project, "Cultural Variations in the Appraisals of Awe," Enna Chen '20 examined the awe experiences of people from 26 countries around the world. Analyzing a multiplicity of narratives — and relying on help and resources from the UC Berkeley Library along the way — Chen casts light on the powerful tie between culture and emotion. In her research, Chen found that people from individualistic cultures, like many in the Western world, were more likely than those from collectivistic cultures to attribute the awe they experienced to themselves. People from collectivistic cultures, on the other hand, tended to attribute their awe to other people, or situational influences — from a higher power to a complicated mathematical concept.
Chen's project, which she started as a freshman at Berkeley, grew out of a genuine curiosity and a deep fascination with cultures and emotion, shaped by her experience as an international student over the years in Russia, Canada, the United Kingdom, South Korea, China, and the United States.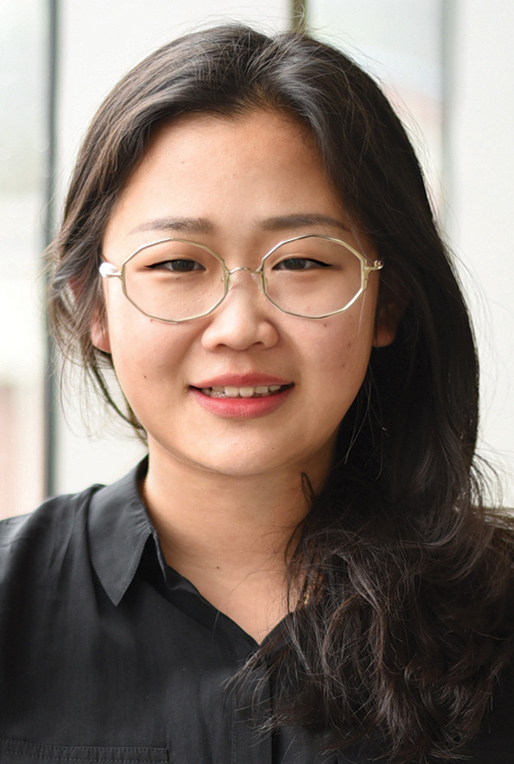 "I constantly felt like an outsider when I was studying in all these different countries, and I tried so hard to assimilate," says Chen, who graduated from Berkeley with a major in psychology and a minor in education. "Because of that, I am probably much more observant than someone who feels like they belong to the community. I'm really observant of people's emotional experiences and how they evaluate the emotions they want or don't want to feel."
At the heart of Chen's project is a massive dataset comprising 2,604 real-world awe experiences, which she worked with as a member of the Berkeley Social Interaction Laboratory.
The narratives reflected upon everything from the national pride stirred by the Olympics to the feelings of a college graduate who became the first in their family to earn a degree.
To start the project, Chen enlisted a small army of volunteers — nearly 60 people from all over the world — who helped translate awe narratives from 21 non-English-speaking countries. Research assistants, who couldn't see the demographics of the participants and were blind to Chen's hypothesis, helped evaluate the appraised agency of these narratives — in other words, whether the respondents attributed the awe experience to themselves, the situation, or to others. The research assistants also evaluated the narratives along other dimensions, including arousal, dominance, powerfulness, commitment, and identity.
The main finding in Chen's paper can be encapsulated by the varying appraisals of a common human experience: childbirth. In collectivistic cultures, a new parent might reflect on the experience by relishing the awe of their family becoming whole, or the depth of their devotion to the new baby. Someone from an individualistic culture, on the other hand, might focus on how great they will be as a parent, or the power inherent in creating life.
While working on her project, the Library, and librarians, proved invaluable.
"It was difficult to find publications online to help me interpret my results," Chen says. "I was struggling to find the perfect articles because, honestly, in my undergraduate curriculum, I was never taught how to use online libraries, which is so important for research."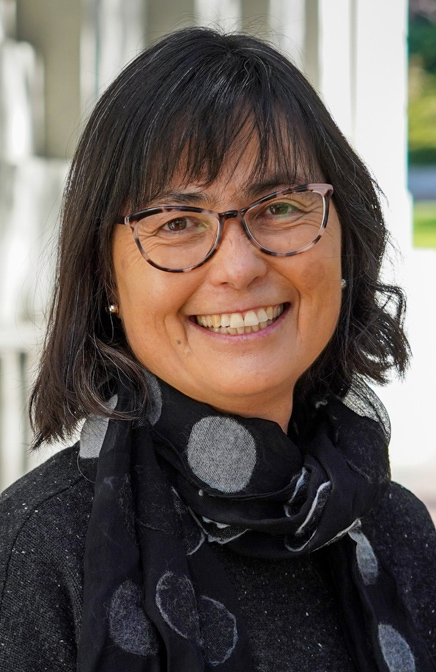 Margaret Phillips, Berkeley's librarian for education, gender and women's studies, and psychology, visited Chen's honors seminar for a session introducing students to library research. Phillips also helped Chen narrow down the focus of her project and mine the existing literature, including teaching her how to conduct detailed searches on PsycInfo, the massive database of psychology literature from around the world. But the literature Chen consulted for her project wasn't confined to just psychology. Because a lot of early accounts and theories around awe come from other disciplines, Chen consulted papers in fields such as religious studies, history, and anthropology.
"The most important aspect of library research, I always say, is intellectual curiosity," Phillips notes. "Enna's excitement about her research and her eagerness to find scholarship on the topic was really the most important factor in making her a successful researcher and an effective scholar."
Among the challenges posed by Chen's project — which she submitted as her psychology honors thesis — was the subjective nature of awe experiences, along with the relative dearth of relevant research in some parts of the world, such as African and Latin American countries and Russia. Chen hopes future research will include more countries beyond Europe, the Americas, and Asia.
"Enna's project was complicated both conceptually and empirically," says Professor Serena Chen, chair of the Psychology Department, who taught the honors seminar class Enna Chen was in and wrote a statement in support of the paper's consideration for the Library Prize. "What was most exciting about Enna's progress was the step-by-step, continual sharpening and improvement of her thinking and writing about her project."
Enna Chen is grateful that she was able to work with the far-reaching dataset as a member of the Berkeley Social Interaction Laboratory. The lab's director, Professor Dacher Keltner, was an invaluable resource and a fountain of advice. Without him, the project wouldn't have been possible, Chen says.
She's also grateful for the inclusivity of the Charlene Conrad Liebau Library Prize for Undergraduate Research, honoring students who have demonstrated excellence in Library research. For international students, and students in the social sciences, opportunities for awards can be few and far between. So for Chen, the Library Prize, open to all Berkeley undergraduates, was a breath of fresh air.
"As a Berkeley alumna, I am filled with awe by the curiosity and excitement for learning Enna demonstrates through her research," says Charlene Conrad Liebau '60, a Rosston Society member of the Library Board, whose endowment makes the Library Prize possible. "I am especially pleased the research prize recognizes her, along with other students, as they access the vast resources found in the University Library."
For Chen, a quiet jaunt in nature or listening to the lush harmonies of a symphony orchestra can elicit a deep sense of awe. But whether it's evoked by the transcendent swells in a stirring piece of music or by a sweeping mountain landscape, the appraisal of awe can dramatically diverge from person to person, and from culture to culture. When it comes to emotions, it's important to be as inclusive and mindful as possible, Chen says, and don't assume people are feeling the same way you would.
"There are so many different ways people can feel even one single emotion," she says.