Office of Scholarly Communication Services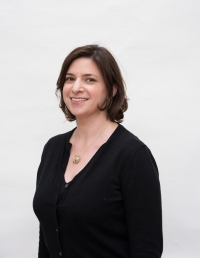 Rachael G. Samberg, Scholarly Communication Officer. Rachael leads the Office of Scholarly Communication Services. A Duke Law graduate, Rachael practiced intellectual property litigation at Fenwick & West LLP for seven years before spending six years at Stanford Law School's library, where she was Head of Reference & Instructional Services and a Lecturer in Law. Rachael speaks throughout the country about scholarly communication issues, and is a national presenter for the ACRL Workshop, Scholarly Communication: From Understanding to Engagement. She is project director for Building Legal Literacies for Text Data Mining, an NEH-funded project to help digital humanities researchers and professionals learn to navigate law and policy issues in text data mining. Her chapter, Law & Literacy in Non-Consumptive Text Mining, was published in Copyright Conversations (ALA, 2019).
Ask me about:  All things scholarly communication and publishing!
Copyright, licensing, & intellectual property
Authors' rights
Scholarly publishing
Open access scholarship and data
Affordable and open course content
Scholarly impact
Scholarly communication initiatives & outreach
Open access strategy
Michael Maire Lange, Copyright & Information Policy Specialist. Michael supports faculty, staff, students, and unaffiliated researchers with services related to copyright, fair use, and licensing. She is also a liaison to the Library's Digital Lifecycle Program regarding information policy matters in digitization and use of collections. Previously she was the Permission & Access Officer at The Bancroft Library, and the Collections and Information Access Coordinator for the Oakland Museum of California.  
Ask me about:
copyright & fair use
collections licensing
information policy
permissions policy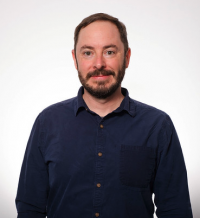 Timothy Vollmer, Scholarly Communication and Copyright Librarian. Tim supports faculty, staff, and students with services, outreach, and instruction related to scholarly communication and publishing, including copyright, fair use, information policy, and open educational resources. Before joining UC Berkeley Library in August 2019, he was Senior Public Policy Manager for Creative Commons. He's also worked as Assistant Director to the Program on Public Access to Information for the American Library Association Office for Information Technology Policy in Washington, D.C.
Ask me about:
copyright & fair use
open educational resources
Creative Commons licensing
classroom workshops
eScholarship
information policy
Jo Anne Newyear-Ramirez, Associate University Librarian for Scholarly Resources. Jo Anne provides leadership for the Library Collection development strategy. In addition to working with all the subject librarians, several units report up to Jo Anne including Acquisitions, Preservation, Assessment and Scholarly Communications. Before arriving at UCB, Jo Anne was the Associate University Librarian at the University of British Columbia overseeing Collections and Technical Services. Prior to UBC, Jo Anne was the Assistant Head of Research Services at the the University of Texas at Austin.
Ask me about:
Scholarly communication initiatives
Scholarly resources & open access strategy