Using the Library during COVID-19
UC Berkeley's library buildings are now open. To stay up to date on the Library's policies and services during the pandemic, visit the Library's COVID-19 webpage.
Student Art in Moffitt Library
Content section:
Moffitt Library invites University of California Berkeley undergraduate students to display their art for the academic year. We feel that the library is a highly visible and appropriate venue for such exhibits. Displays of art and design expose scholars in Moffitt to the range of creativity of their fellow students.
There are also two permanent pieces of art created by the Oakland based artist collective Five Ton Crane. Both pieces are hung on floor 5 of Moffitt Library in the Haas-Herscher Gallery.
Past Exhibits
2019-2020
2018-2019
2017-2018
2016-2017
---
2020-2021
You & I
Acrylic on Canvas
Gabby Nguyen
Graduation year: 2022
Psychology and Art Practice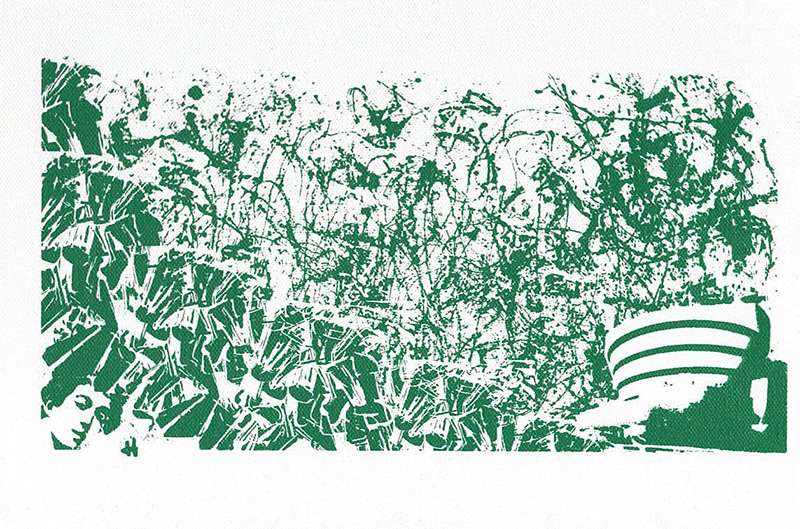 Who Descends?
Silk Screen on Cotton Paper
Henry Davis
Graduation year: 2021
Global Studies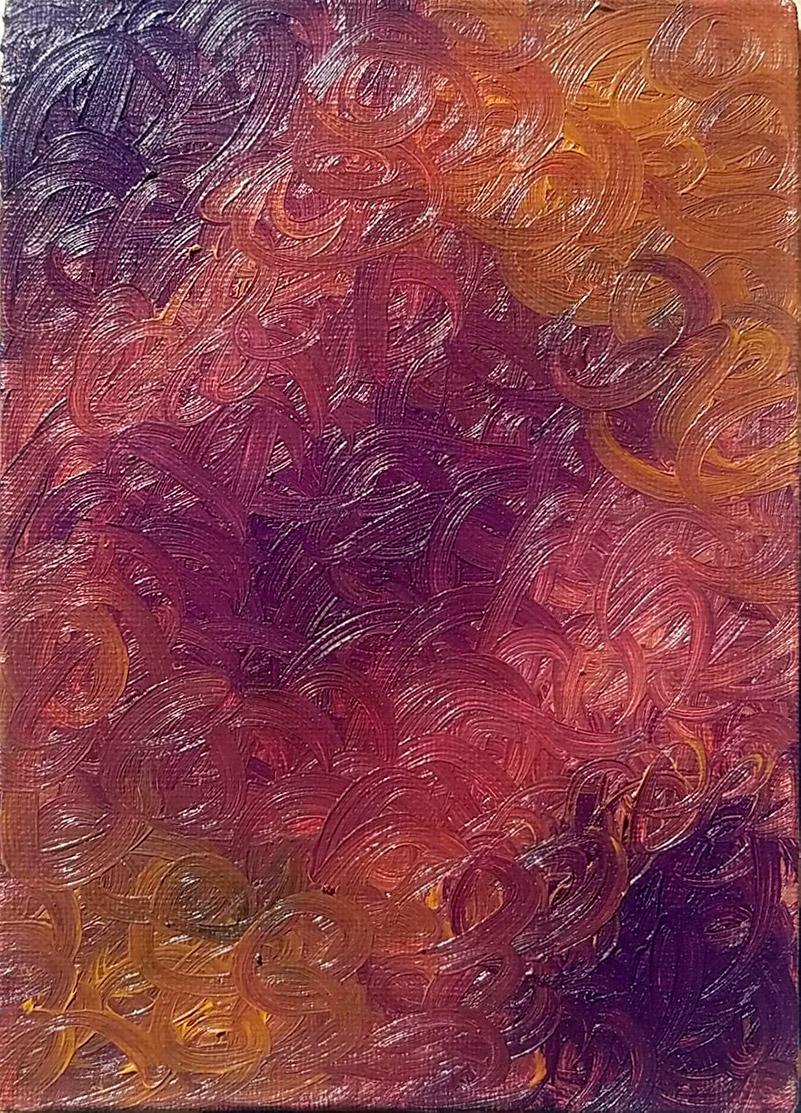 San Junipero
Oil on canvas
Lucero Garcia
Graduation year: 2021
Art History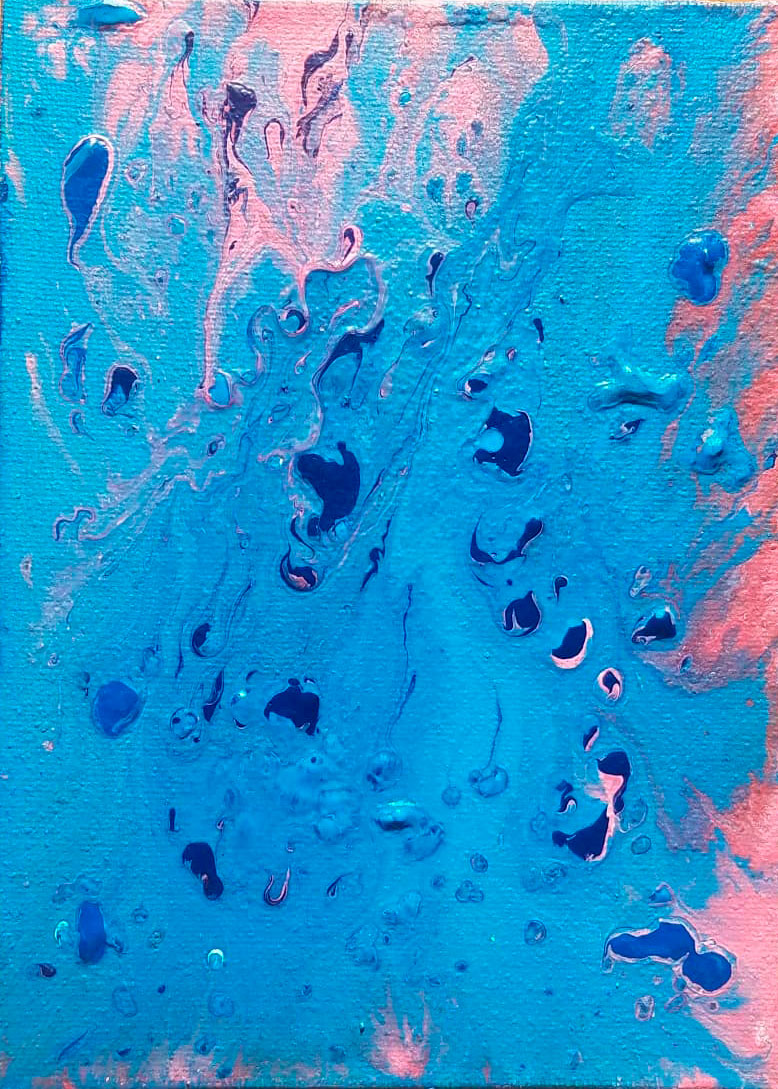 Quaytman
Acrylic on canvas
Lucero Garcia
Graduation year: 2021
Art History
Spatial Organization
Digital artwork
Aryan Rozbayani
Graduation year: 2019
Architecture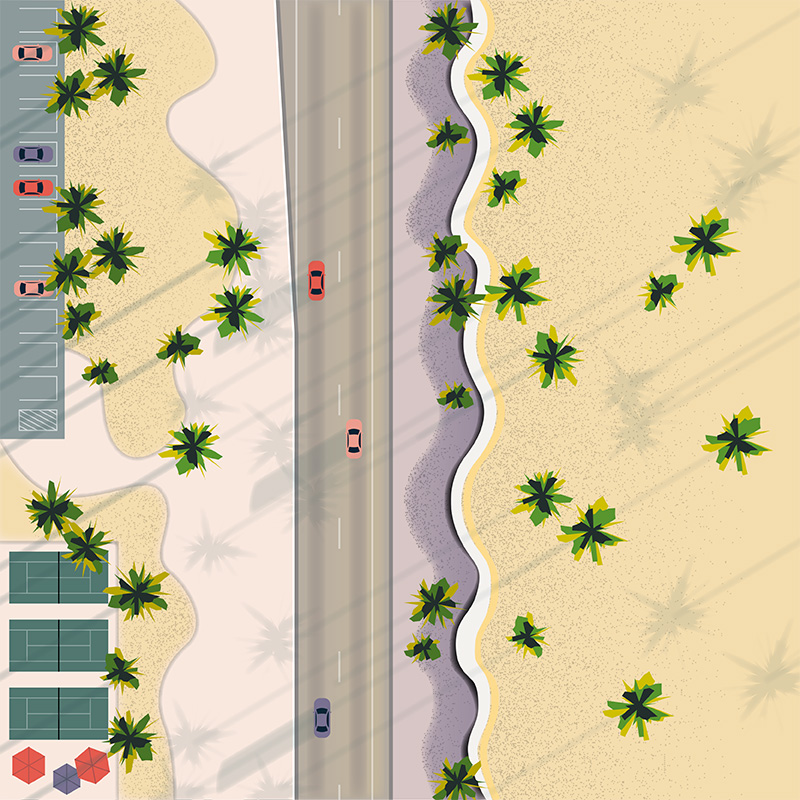 Life's a Beach
Graphic design
Kiana Aryan
Graduation year: 2020
Linguistics, Cognitive Science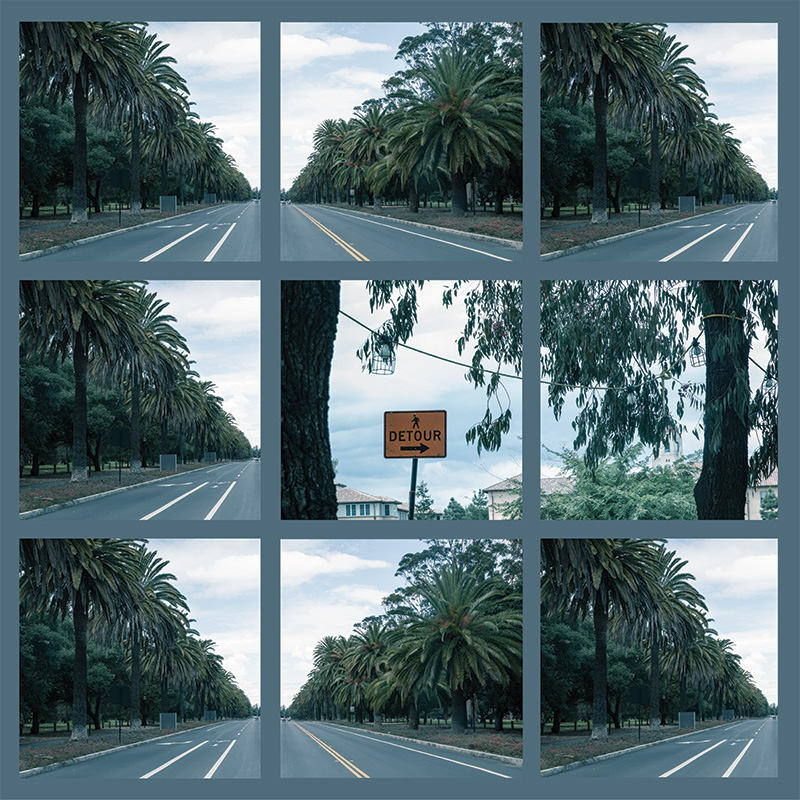 In Isolation
Photograph and graphics
Chenyue Cai
Graduation year: 2022
Math, Computer Science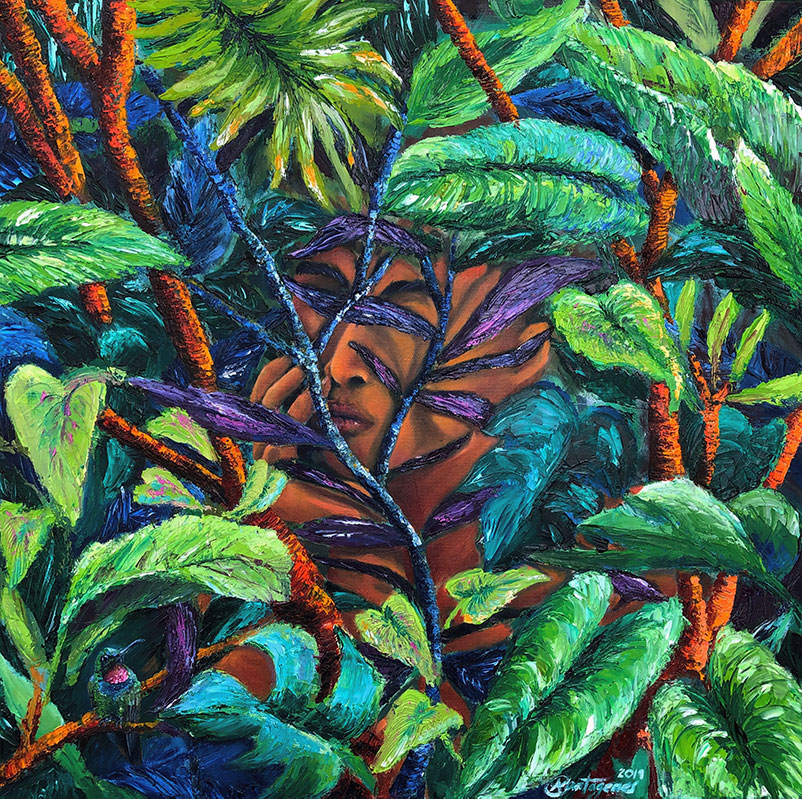 Growing Thoughts
Oil on canvas
Albert Cartagenes
Graduation year: 2022
Art Practice and Art History
A Divinity Diving
Photograph
Brookey Villanueva
Graduation year: 2020
Business Administration
Assistance with the selection of this year's artworks was provided by H.Art, the History of Art Undergraduate Association at UC Berkeley.