Using the Library during COVID-19
Most of UC Berkeley's library buildings are open. To stay up to date on the Library's policies and services during the pandemic, visit the Library's COVID-19 webpage.
Keepsakes
Content section:
Keepsake 63
Mark Twain's Civil War
By Mark Twain, and edited and with an Introduction by Benjamin Griffin, 2019
From the Mark Twain Project comes a freshly informed look at Twain's controversial Civil War story "The Private History of a Campaign That Failed." Aided by Twain's notes and correspondence—transcribed and published here for the first time—Benjamin Griffin of UC Berkeley's Mark Twain Project offers a new and cogent analysis, particularly of Clemens'\'s multiple revisions of his own war experience.

Keepsake 62
Colors of California Agriculture
By Peter Goin and Paul Starrs, 2018
This volume by Peter Goin and Paul Starrs pairs materials from the Peter Goin and Paul F. Starrs California Agriculture Archive and the Peter Goin Digital Photograph Archive with items from other Bancroft Library historical agriculture archives.

Keepsake 61
The Clampers and Their Hoax(es)
By James M. Spitze, Dr. Robert J. Chandler, Edward Von der Porten, Stephen Zovickian, 2018
This account is a fresh look at the complicated story of the Drake Plate, which has been merrily and meticulously reconstructed by Bancroft Friends Council member Robert Chandler along with his colleagues James Spitze, Stephen Zovickian, and the late Edward Von der Porten.
Keepsake 60
The Life Books of Doris Barr Stanislawski: The 1915 Panama-Pacific International Exposition
By Doris Barr Stanislawski and edited, with introductions, by Theresa Salazar and Chris McDonald, 2017
Selected by Bancroft specialists Theresa Salazar and Chris McDonald from the illustrated PPIE scrapbooks of Doris Barr, the pages of this sumptuous facsimile album present the world's fair through the eyes and in the words of this perceptive fourteen-year- old girl from Stockton. She lived on the fair grounds for much of the Exposition and becomes our guide to the events she witnessed and commemorated in her scrapbooks.
Keepsake 59
America's Wine: The Legacy of Prohibition
Directed and produced by: Carla De Luca Worfolk, 2012
Bancroft Keepsakes have traditionally been print publications based on books or manuscripts in Bancroft's collections. This is the first one based on the oral histories in the Bancroft Center for Oral History. Since 1967 the oral history program has been documenting the history of the California wine industry with more than eighty oral histories to date of its significant figures. America's Wine both builds on and contributes to that series, since the interviews and outtakes from Carla Worfolk's project have now been added to Bancroft's collections.
Keepsake 58
Literary Industries: Chasing a Vanishing West
By Hubert Howe Bancroft and edited by Kim Bancroft, 2013
A bookseller in San Francisco during the Gold Rush, Hubert Howe Bancroft (1832-1918) rose to become the man who would define the early history of California and the West. Creating what he called a "history factory," he assembled a vast library of over sixty thousand books, maps, letters, and documents; hired scribes to copy material in private hands; employed interviewers to capture the memories of early Spanish and Mexican settlers; and published multiple volumes sold throughout the country by his subscription agents. In 1890 he published an eight-hundred-page autobiography, aptly entitled Literary Industries.
Literary Industries sparkles with the exuberance of nineteenth-century California and introduces us to a man of great complexity and wit. Edited for the modern reader yet relating the history of the West as it was taking place—and as it was being recorded—Kim Bancroft's edition of Literary Industries is a joy to read.
Keepsake 57
By David W. Pettus, 2012
By Sail for San Francisco evokes the brief and colorful era of the clipper ships that brought thousands of hopeful individuals to California during the Gold Rush, when sailing around the Horn was the fastest way to the Pacific Coast from the eastern United States. In this choice little volume, Friends Council member David Wingate Pettus introduces readers to the clipper ship card, a rare advertising genre that peaked in the 1850s and soon disappeared when sailing vessels were eclipsed by steam ships and locomotives. The Bancroft Library has the largest collection of these beautiful little treasures—some 140 of them—in the West. Facsimiles of fifteen of Bancroft's clipper cards are included with the volume.
Keepsake 56 
Beyond Words: 200 Years of Illustrated Diaries
By Susan Snyder, 2011
Beyond Words is a collection of excerpts from fifty illustrated diaries spanning two hundred years of adventure and contemplation. From the records of eighteenth-century Spanish explorer Pedro Font to those of a young David Brower first encountering the wilderness, these unfolding stories reveal as much about the times in which they were written as they do the diarists' particular inner worlds. Whether filled with chicken-scratch sketches or gilded illuminations, these diaries have become objets d'art that expand our understanding of the uniquely compelling experiences of their creators—from anonymous writers to luminaries like LeConte and Muir, and from Beat poets to twelve-year-old girls. Beyond Words is a fascinating and intimate collection that will inspire you to pull out pen and paper to capture the fleeting images and experiences of your own life.

Keepsake 55
A Beaux-Arts Education: The Architectural Education of Arthur Brown, Jr. at the École des Beaux-Arts Paris, France 1897-1903
Edited by Hans Baldauf, 2011
Arthur Brown, Jr. was San Francisco's most successful architect in the first half of the twentieth century. Educated at UC Berkeley under the tutelage of Bernard Maybeck and then at the École des Beaux-Arts in Paris, Brown, along with his partner John Bakewell, gave the Bay Area many of the built landmarks that continue to define the region. In this wonderfully illustrated portfolio we can trace Brown's education at the École, see through the example of one talented student its program and methodology, and trace the impact of this education on his career.
Keepsake 54
California as an Island: Maps from the Library
Edited by Glen McLaughlin, 2009
This reproduction of six early maps of California, selected and with an introduction and notes by Glen McLaughlin, Bancroft Friend and the world's leading expert on the subject, shows how European cartographers struggled to resolve conflicting evidence about California's geography from the end of the 16th century to the middle of the 18th.

Keepsake 53 
The Chinese Experience in California: Through Western Eyes, 1878-1902
By The Friends of The Bancroft Library, 2008
This portfolio of six prints, watercolors, and oil paintings, selected and with an introduction and notes by Theresa Salazar, Curator of the Bancroft Collection of Western Americana, shows how western artists depicted the Chinese in California at the end of the 19th century and beginning of the 20th. This Keepsake presents a very small selection from The Bancroft Library's holdings of visual representations of the lives and livelihoods of Chinese immigrants and their descendants in California.
Keepsake 52
Personal Memoranda: Samuel Hopkins Willey: The Journal of His Voyage to California, 1848-1849
By Samuel Hopkins Willey and edited by James M. Spitze, 2007
Samuel Hopkins Willey was a leading force in the founding of California's educational structure, helping to establish various institutions that include today's University of California. For over a century, The Bancroft Library has possessed both the on-the-spot diary of his voyage on the steamer California and a much longer recollection (written in 1877) of his entire trip to California—first on the steamer Fulton, then via canoe and mule-back across the Isthmus of Panama, and then via the steamer California up the coast to Monterey. Published for the first time, these two fascinating documents are interspersed with numerous period illustrations from The Bancroft Library's vast collections. This Keepsake is a long overdue tribute to Cal's long-forgotten founder.

Keepsake 51
By Susan Snyder, 2006
From the award-winning author of Bear in Mind: The California Grizzly comes this lighter look at Americans' infatuation with the great outdoors. Mining once again the vast archives at The Bancroft Library, Susan Snyder has mapped out this cheeky yet accurate history of camping in the West. Full of photographs and descriptions of family outings in the first years of the automobile, of campgrounds and campfires against the familiar backdrop of the Sierra Nevada, of the remarkable gear and "helpful" hints that accompanied outings to our newly minted state and national parks and forests, this Keepsake is a humorous romp through one of our favorite pastimes.
Keepsake 50
Exploring The Bancroft Library
Co-edited by Charles Faulhaber and Stephen Vincent, 2006
In this centennial guide, readers are introduced to the day-to-day life of an institution devoted to the collection, preservation, and study of original documents. From an in-depth look at the way material is acquired and conserved to chapters by individual curators on the history and highlights of the collections entrusted to their care, this Keepsake celebrates Bancroft's one hundred years on the Berkeley campus. 

Keepsake 49
A Honeyman Portfolio: Images of Early California
By the Friends of The Bancroft Library, 2005
The impressive array of 2,371 items comprising the Robert B. Honeyman, Jr. Collection of Early Californian and Western Art is a treasury of the works of artist-adventurers, surveyors, scientists, sailors, soldiers, and seekers of fortune and fame. The Honeyman Collection anchors The Bancroft Library's pictorial holdings, augmenting and enhancing the library's core collections of primary manuscript and printed sources of Western and Latin Americana. Based on the broad themes of Drawn West—Inhabitants and Travelers, The Land Beheld, By Land By Sea, Incident and Accident, Enterprise, and Wonder and Curiosity—the selection of six images for this Keepsake is not meant to be representative of the entire collection. They are a personal choice, based in part on their uniqueness to the collection. 
Keepsake 48 
Bear in Mind: The California Grizzly
By Susan Snyder, 2003
Once arguably the most powerful and terrifying animal in the California landscape, the grizzly now lives in the imagination, a disembodied symbol of the romantic West. More than 150 images from The Bancroft Library's collections—newspaper illustrations, paintings, photo albums, sheet music, settlers' diaries, fruit crate labels, and more—accompany the bear stories of Indians, explorers, vaqueros, forty-niners, and naturalists. The result is a uniquely compelling natural history, a grand book worthy of its subject.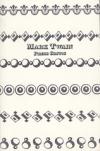 Keepsake 47 
By Mark Twain with an introduction by Thomas C. Leonard, 2003
In two previously unpublished essays, "Interviewing the Interviewer" and "The American Press," Twain illuminates his lifelong worry over the American press. 
Keepsake 46 
Edited by Connie Loarie, 2001
This new edition of N. Howard "Jack" Thorp's Songs of the Cowboys, first published in 1908, includes a CD-ROM with a musical interpretation of selected songs by George Smith. This volume also contains a glossary of cowboy terms that first appeared in a 1921 edition. 
Keepsake 45 
Edited by Stephen Vincent, 2000
This selection of letters—spanning 1851-1854 and culled from more than 200 original documents in the Wingate Family Papers—illuminates the personal experiences of a father and a New Hampshire family separated during the California Gold Rush. Filled with extraordinary detail, these letters offer a dramatic and telling story of an epic period in American history.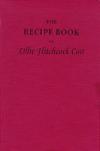 Keepsake 44 
The Recipe Book of Lillie Hitchcock Coit
Introduction by Carol Hart Field; edited by John C. Craig and transcribed by Barbara Hoddy, 1998
The original volume is a bound notebook of lined paper with 46 unnumbered leaves. It serves as an important artifact of a leading figure in San Francisco society during the 1870s and 1880s. To assist the reader, section headings and a table of contents have been added, as well as an index. The recipes collected by Mrs. Coit reflect the influence of French, Spanish, Mexican, and English traditions in cookery of the period.

Keepsake 43
The Poet's Eye: A Tribute to Lawrence Ferlinghetti and City Lights Books
Edited by Richard Ogar, 1997
This volume includes works and poetry from several authors, including Hettie Jones, Joanne Kyger, Andrew Hoyem, Michael McClure, S. A. Griffin, David Meltzer, Jack Micheline, Tom Clark, Ron Loewinsohn, Michael Palmer, Jack Foley, and Ariel and Ianthe Brautigan. Publication of this tribute coincided with a symposium, "Ferlinghetti, City Lights, and the Beats in San Francisco: From the Margins to the Mainstream," and an exhibition at The Bancroft Library in 1996. 

Keepsake 42
Frontier Reminiscences of Eveline Brooks Auerbach
Edited and with an introduction by Annegret S. Ogden, 1994
The publication of these memoirs, supported by the Beatrice Fox Auerbach Foundation, offers the reader an exemplary sample of nineteenth-century American Life in the frontier West. With chapter headings such as "Pony Express," "Our Life Among the Mormons," and "Salt Lake City, 1877," Auerbach paints an intimate portrait of life.

Keepsake 41 
Harriet Martineau and America: Selected Letters from the Richard S. Speck Collection
Edited and with an introduction by R. A. Burchell, 1995
This collection of letters written by Harriet Martineau (1802-1876) gives considerable insight to the inner mind of this remarkable woman and prolific writer. Her work most frequently appeared in newspapers, where she took it upon herself to explain complex social and political issues to those she saw as less sophisticated than herself.  Her intellectual mind ranged freely from the theoretical to the practical, and she wrote on subjects as diverse as the philosophy of Auguste Comte and the keeping of cows. 
Keepsake 40 
The Diary of Captain Luis Antonio Arguello, 1821: The Last Spanish Expedition in California
Translated by Vivian C. Fisher with an introduction by Arthur Quinn, 1992
This brief but informative diary chronicles the last expedition conducted under Spanish rule in California. Captain Arguello's diary, published here in translation, dates from October 17 to November 17, 1821.
Keepsake 39 
The Legacy of James D. Hart at The Bancroft Library
Edited by Anthony S. Bliss, 1991
This illustrated volume celebrates an exhibit prepared to mark the accomplishments and contributions of James D. Hart, former Director of The Bancroft Library. The catalog offers a brief selection of acquisitions from 1970 through 1990 and demonstrates the scope and quality of scholarly research materials in the collection. 

Keepsake 38 
By Joseph N. LeConte, 1990
Joseph N. LeConte wrote this journal of a trip to Yosemite in 1889 as a nineteen-year-old in the company of his father, Joseph LeConte, Professor of Geology and Natural History at Berkeley. The elder LeConte was 66 years old at the time of this trip and had relocated from South Carolina in 1869 to join the University in the year of its founding. Both men enjoyed mountain climbing and joined the Sierra Club as charter members. The younger LeConte served as president and honorary leader of the Sierra Club from 1931 until his death in 1950. The account of this trip is illustrated by photographs taken with an early Kodak camera. 

Keepsake 37
Edited by Thomas Pinney, 1989
On May 28, 1899, the noted author Rudyard Kipling arrived in San Francisco aboard the Pacific Mail Company steamship SS City of Peking. At this time Kipling was a newspaper editor, not yet twenty-four years old, and largely unknown in international circles. This volume publishes a series of letters Kipling composed during his eighteen days in San Francisco, and a group of three short stories he wrote about California. 
Keepsake 36 
Three Memoirs of Mexican California
By Carlos N. Hijar, Eulalia Pérez, and Augustin Escobar, and translated by Vivian C. Fisher, 1988
These three memoirs were created in 1877 by Hubert Howe Bancroft and Thomas Savage, one of his chief assistants. Each memoir is presented in facsimile (in the original Spanish handwriting) and with an English translation. The translations seek to retain the style of the original speaker. 
Keepsake 35
By Maxine Hong Kingston, 1987
The author presents a series of annotated excerpts from several of her popular writings on the Chinese-American experience in the United States. The volume includes passages from The Woman Warrior (1976), China Men (1980), and Tripmaster Monkey: His Fake Book (1987).

Keepsake 34
Nineteenth-Century Illustrators of California Sights and Scenes
By Lawrence Dinnean, 1986
The author divides nineteenth-century illustrations of California into three categories: the output of official artists and draftsmen who accompanied scientific and exploring expeditions; the personal sketches and drawings of travelers and settlers; and the professional work of journal and print illustrators. The publication includes biographical sketches of prominent California illustrators and reproductions of notable works.
Keepsake 33 
The Grangerford-Shepherdson Feud
By Mark Twain, 1985
This reproduction of the Century Magazine publication of Mark Twain's writing on the Grangerford-Shepherdson feud (essentially chapters 17 and 18 of Adventures of Huckleberry Finn), published in December 1884, is joined by his writings on the Darnell v. Watson feud. The editors place Mark Twain's writings in their historical context to illuminate the use of fact in his fictional writings.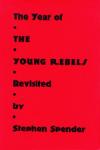 Keepsake 32 
The Year of the Young Rebels Revisited
By Stephen Spender, 1984
This publication celebrates The Bancroft Library's collection of modern literary manuscripts and presents a new text by Sir Stephen Spender. It illuminates his previous writings on the student uprisings of the 1960s, a movement that had its home on the Berkeley campus. 
Keepsake 31 
By Robin E. Rider, 1983
Rare and unique scholarly research materials, a strength of The Bancroft Library, serve as the source for this work. Four areas of scientific interest are explored: Demonstration Experiments, Ceremonies and Celebrations, Wonderful Machines, and Displays of Nature. Illustrations from historical works accompany the text. 

Keepsake 30
The Story of a Story & Three Stories
By Jessamyn West, 1982
A total of four stories are compiled in this work. "The Story of a Story" was first published in Pacific Spectator (summer 1949); "Horace Chooney, M.D.," appeared in Mademoiselle (February 1947) and subsequently in West's Love, Death, and the Ladies Drill Team (1955). "A Man like a Mule" and "Babes in the Woods" are believed to be unpublished prior to their appearance in this volume.

Keepsake 29
By Mark Twain, 1981
"Wapping Alice," a short story by Mark Twain, is printed here for the first time. This Keepsake also contains another of his short stories, "The McWilliamses and the Burglar Alarm," as well as three letters written to his wife, Olivia L. Clemens, and his autobiographical dictation of April 10, 1907.

Keepsake 28 
Nine Classic California Photographers
Edited by William Hively, 1980
This volume includes the work of Robert H. Vance, Carleton Emmons Watkins, Eadweard Muybridge, Adam Clark Vroman, Arnold Genthe, Imogen Cunningham, Edward Weston, Dorothea Lange, and Ansel Adams. The evolution of photography in California parallels the development of the state within the cultural and historical panorama of the United States. Images of California, including its landscapes, people, and structures, illuminate the factual and mythical place of this region in the American experience.

Keepsake 27
The Voyage of Sir Francis Drake
By Helen Wallis, 1979
This publication honors the 400th anniversary of the voyage of Sir Francis Drake and his visit to Nova Albion in 1579.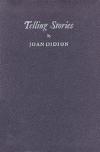 Keepsake 26
By Joan Didion, 1978
Joan Didion, a UC Berkeley graduate, gathers three short stories she wrote in 1964 and introduces these works with personal insights concerning the creative process of writing. Didion muses that the genesis for these works lay in the fact that her first novel had been published recently. She was "suffering a fear common among people who have just written a first novel: the fear of never writing another."

Keepsake 25
By Frederick G. Ross and edited by Travis Bogard, 1977
Frederick G. Ross (1858-1942) was an actor from Point Arena, California. Although not a featured performer, Ross worked with such notable actors as James O'Neil, Thomas W. Keene, and Edwin Booth. His memoirs and letters recount the world of the stage, and his passages on San Francisco theaters of 1878-1881 are rich in detail. 
Keepsake 24
By Mabel Dodge Luhan and edited by Mark Schorer, 1976
The author Mabel Dodge Luhan enjoyed a close friendship with Una and Robinson Jeffers. In this previously unpublished tribute to her friends, Luhan offers an intimate portrait written with the full knowledge and cooperation of the Jefferses.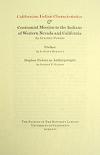 Keepsake 23 
California Indian Characteristics
By Stephen Powers with a preface by N. Scott Momaday, 1975
"California Indian Characteristics" was first published in Overland Monthly in April 1875. A second Powers essay, "Centennial Mission to the Indians of Western Nevada and California," is also reprinted here with a brief essay by Robert F. Heizer, "Stephen Powers as Anthropologist," to offer an interesting and informative perspective on nineteenth-century attitudes toward American Indians. 

Keepsake 22
Recollections of Old Times in California
By William Thomes and edited by George R. Stewart, 1974
William Henry Thomes was one of many subjects whose life's memories were transcribed for posterity by Hubert Howe Bancroft and his staff of interviewers. Thomes, a successful businessman, author, and entrepreneur, made several visits to California throughout the mid- to late 19th century.
Keepsake 21
Some Treasures of The Bancroft Library
Edited by J. R. K. Kantor, 1973
Prepared in honor of the move of The Bancroft Library to its present quarters, this volume highlights a selection of rare and unique items in such areas as California and the West, Early Printing, History of Science, Illuminated Manuscripts, Literary Manuscripts and Publications, The Mark Twain Papers, Mexico and Central America, The University of California, and Pictorial Collections.

Keepsake 20 
By Mark Twain and edited by Frederick Anderson and Edgar M. Branch, 1972
This volume reproduces three versions of a popular story by the noted American humorist and author, Mark Twain. The Mark Twain Papers & Project, located in The Bancroft Library, houses the largest single collection of original documents by and about Samuel Langhorne Clemens (Mark Twain). The three variant stories first appeared in print in 1863, 1870, and 1872. This publication provides the opportunity to read and study the writings and re-writings of a great American author and speaker, one who carefully refined and crafted his own words and those of his characters.

Keepsake 19
A Sailor's Sketch of the Sacramento Valley in 1842
By John Yates with an introduction by Ferol Egan, 1971
With essays entitled "The Bidwell Map of 1844 of the Sacramento Valley" and "Sketch of the Sacramento Valley," this publication highlights two important documents on the mid-19th century history of the Sacramento region. 
Keepsake 18 
An interview with Joseph B. Chiles, 1970
Joseph B. Chiles was a colorful California pioneer. He was an assiduous fiddle player, a lover of jokes and joking, a devoted hunter of grizzlies, and a notable pathfinder on the California Trail. His interview is one of the scores that Hubert Howe Bancroft collected through his agents while working on his history. It is obviously unfinished, broken off almost between sentences, but there is no indication of the reason. This Keepsake also contains an interview with one of Chiles's sons by a highly inexperienced interviewer who did not know how to spell Chiles.

Keepsake 17
The Life of George Henry Goddard
By Albert Shumate, 1969
An artist, architect, surveyor, and mapmaker, George Henry Goddard was a remarkable individual. He is best known for his numerous surveying expeditions in the Sierras and for authoring Britton and Rey's Map of the State of California, the first map of California to be based on surveys. A reproduction of this map is included in the Keepsake.

Keepsake 16
Edited by Dolores Waldorf Bryant, 1968
John Taylor Waldorf published his boyhood reminiscences of the Comstock in the San Francisco Bulletin, beginning on March 12, 1905. His final story appeared in 1924. These articles are reproduced here, with thoughtful commentary on the author and the Comstock area to guide the contemporary reader. 

Keepsake 15 
Valley of Salt, Memories of Wine: Journal of the Death Valley, 1849
By Louis Nusbaumer and edited by George Koenig, 1967
On their overland journey to the gold fields of California in 1849, Louis Nusbaumer and 94 others found themselves lost in a desert fastness which, because of their passage through it, would eventually be called Death Valley. Written in German script, Nusbaumer's two pocket-sized notebooks are the only known daily record kept by a member of that ill-fated party. 

Keepsake 14
By Charles L. Camp, 1966
The term "Desert Rats" was "a proud one and not lightly bestowed. Genuine burro prospectors were self-sufficient, self-reliant men; uninhibited lovers of independence and solitude. These traits of character were accentuated in isolation. They had personal charm and usually a sardonic sense of humor." Charles L. Camp offers his remembrances of these unique Western figures in a Keepsake volume designed and printed by Lawton and Alfred Kennedy.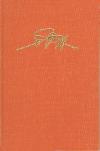 Keepsake 13
GPH: An Informal Record of George P. Hammond
By The Friends of The Bancroft Library, 1965
Prompted by the retirement of Director George P. Hammond, this volume contains a series of essays and reminiscences by several individuals with intimate knowledge of The Bancroft Library and its history. These writings illuminate Hammond's life and career and the evolution of The Bancroft Library.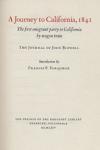 Keepsake 12
By John Bidwell with an introduction by Francis P. Farquhar, 1964
The original journal kept by Bidwell during the 1841 migration to California by wagon train was never found. The printed account later acquired by Hubert Howe Bancroft is, by Bidwell's own statement, an abridgment. Both the facsimile of the printed version and its edited transcript are presented in this Keepsake.

Keepsake 11
By Susanna Bryant Dakin, 1963
This Keepsake contains the biographies of three women who lived during the Spanish rule of the Californias—Doña Feliciana Arballo, Doña Eulalia Fages, and Doña Concepción Argüello.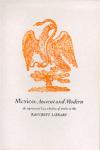 Keepsake 10
Introduction by James D. Hart, 1962
This catalog organizes a selection of Bancroft's extensive Mexican holdings under such topical headings as Aboriginal Annals; The Discovery and Conquest of Mexico; Spanish Institutions and the New World; Founding of the Republic; War, Revolution, and Invasion in the Era of the Republic; Empire, Republic, and Dictatorship; and The Mexico of Don Silvestre Terrazas.
Keepsake 9
Edited by Francis P. Farquhar, 1961
This publication reproduces an account of a wedding and the wedding journey to Yosemite on May 20, 1858. The original text is found in the diary of Miss Sarah Haight (Mrs. Edward Tompkins).
Keepsake 8
American Images of Spanish California
By James D. Hart, 1960
First delivered in 1959 as the Charles Mills Gayley Lecture, sponsored by the UC Berkeley Department of English, this lecture offers a review of the literary images of California's transition from Spanish and Mexican domination to that of "American domination."
Keepsake 7
By Carl Ewald Grunsky and edited by Clotilde C. Taylor, 1959
These essays were written from 1925 to 1934 and document the life of Carl Ewald Grunsky, a graduate of the first class of Stockton High School in 1870. Grunsky later became a distinguished engineer; his career included service as the first City Engineer in San Francisco and as a member of the first Isthmian Canal Commission appointed by President Theodore Roosevelt.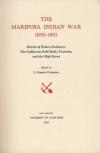 Keepsake 6
The Mariposa Indian War, 1850-1851: Diaries of Robert Eccleston
Edited by C. Gregory Crampton, 1957
This is the second published volume of the diaries of Robert Eccleston. The first appeared under the title Overland to California on the Southwestern Trail, 1849. Like many participants in the Gold Rush, Robert Eccleston kept an excellent record of the journey to California only to break it off on arrival, December 28, 1849. After ten months in California, however, he returned to his diary to record his experiences in the Southern Mines during the years 1850 and 1851, centering on a war provoked when the miners intruded upon Indian lands.
Keepsake 5
Ramblings in California: The Adventure of Henry Cerruti
Edited by Margaret Mollins and Virginia Thickens, 1954
At Hubert Howe Bancroft's request, Henry Cerruti began his account on October 6, 1874. Originally he had intended to describe his adventures in the Sonoma valley, but as his travels took him to different parts of the state, these too were added. In his work, Cerruti faithfully recorded his conversations with the pioneers, omitting only those which he wrote up at greater length for Bancroft's use. For this Keepsake, several Spanish passages that Cerruti included in his manuscript have been translated into English, and because Cerruti wrote spontaneously with little thought of formal organization, the text has been paragraphed and divided into chapters. The original manuscript is held by The Bancroft Library.
Keepsake 4
The Opening of the California Trail
Edited by George R. Stewart, 1953
This Keepsake recounts the story of the Stevens Party from the reminiscences of Moses Schallenberger, as set down for Hubert Howe Bancroft circa 1885. The Stevens Party set out for the Pacific Coast in the spring of 1844 and opened the first wagon road to California. This intrepid group is also credited with the discovery of Donner Pass.
Keepsake 3
A Description of California in 1828
By José Bandini and translated by Doris Marion Wright, 1951
The original document consists of nineteen manuscript pages, written in the distinctive handwriting of José Bandini. It is undated, and unsigned except for the initials "J.B." The manuscript probably came to the University of California with the Cowan Collection in 1897, where it remained almost unnoticed among the treasures of The Bancroft Library. With this Keepsake, Bancroft is glad to bring this remarkable document to the attention of scholars. Both the original version and an English translation are provided.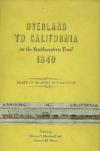 Keepsake 2
Overland to California on the Southwestern Trail, 1849: Diary of Robert Eccleston
Edited by George P. Hammond and Edward H. Howes, 1950
Word of the California gold discoveries had reached the East during the summer of 1848, and the news was confirmed in President James K. Polk's annual message to Congress in December of that year. At once, thousands of men seized the first opportunity to head west for the reputed easy riches. Robert Eccleston distinguished himself among them by keeping a painstaking record of the trip from Texas to California. His journal is especially interesting as a record of the opening of two sections of the great Southwestern Trail—the Lower Road from San Antonio to El Paso and the cut-off from the Burro Mountains in New Mexico to Tucson—as well as for its description of the entire nine-month journey to the Pacific Coast.
Keepsake 1 
The Treaty of Guadalupe Hidalgo, February 2, 1848
Edited by George P. Hammond, 1949
This Keepsake, published in a convenient form with an explanatory accompaniment and map, is a boon to all California residents who have any degree of curiosity about the origins of their laws, their land titles, and many other aspects of their citizenship. This publication is the first to appear under the sponsorship of the Friends of The Bancroft Library.
http://content.cdlib.org/ark:/28722/bk0013m4c2g/?order=1