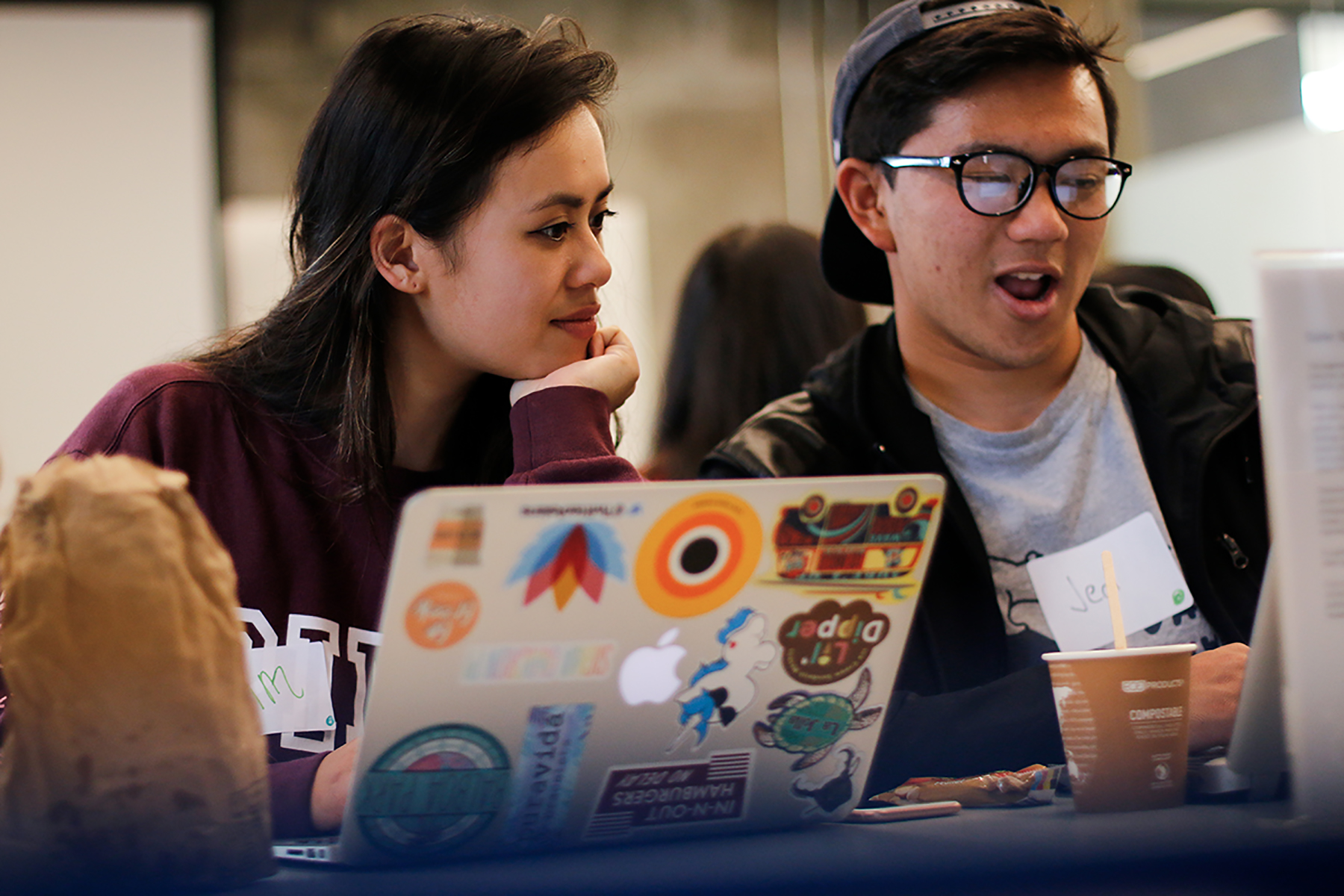 Librarians have long known that with great knowledge comes the great responsibility to share it.
But as the universe of online resources expands, a new mission has taken root: to help people not only uncover information, but to use those insights to improve the state of knowledge around the world.
On Tuesday, a team of librarians partnered up in Moffitt Library to teach the campus community how to edit articles on Wikipedia — the free, online encyclopedia — as part of a series of Art+Feminism edit-a-thons held around the world this week.
Wikipedia is the largest reference work on the internet and one of the most visited websites on the planet. But a 2011 study by the Wikimedia Foundation showed that its editors are overwhelmingly young males, which, inevitably, limits the representation of certain perspectives and issues in its articles.
"If the Wikipedia community has a problem with diversity, it fails as an information community — which by definition is a community working to build and increase access to dynamic, diverse information," said Monica Westin, publications and engagement manager at the California Digital Library, in her opening remarks at the event.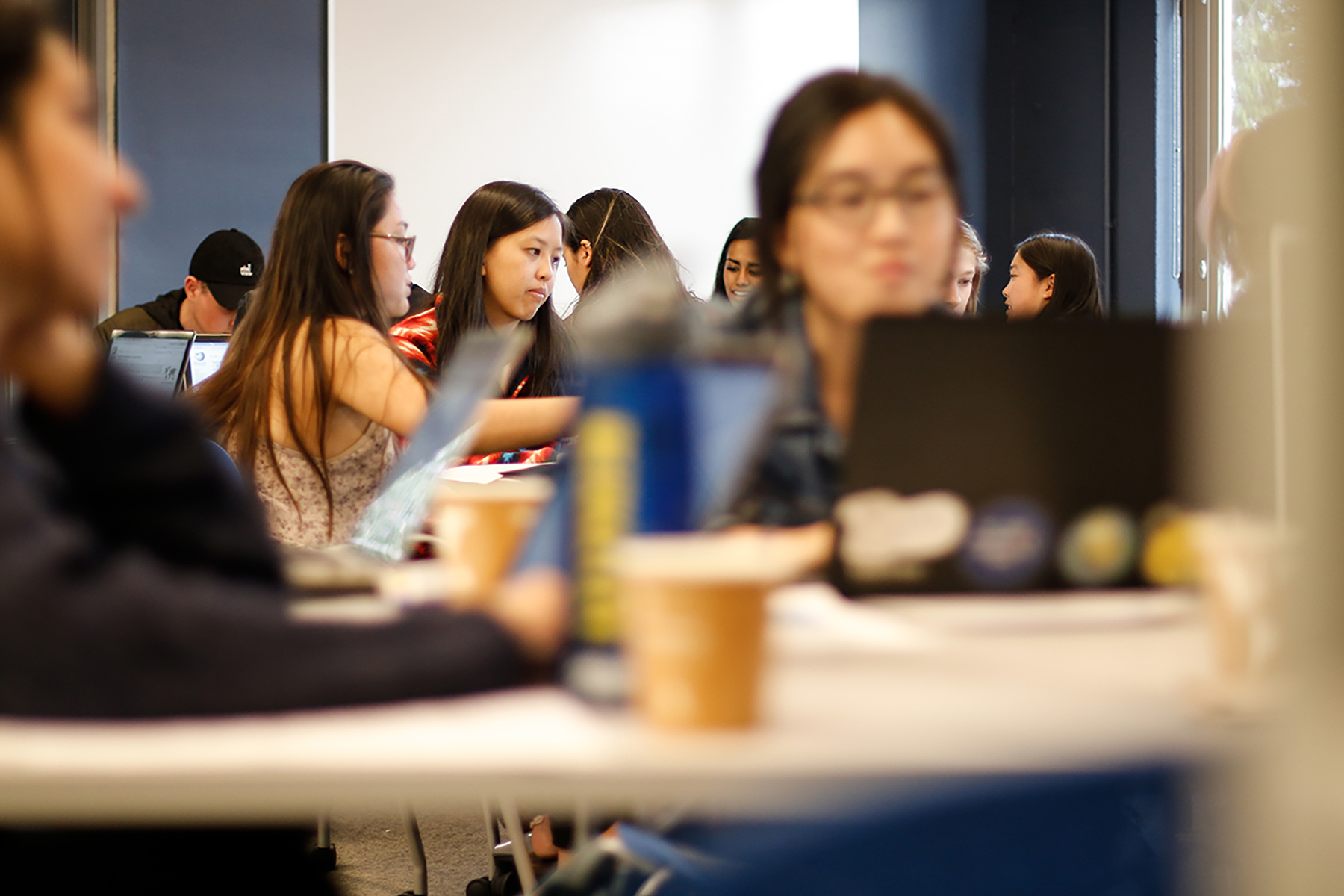 So in 2013, Siân Evans, Jacqueline Mabey, Michael Mandiberg, and Laurel Ptak launched the Art+Feminism campaign, for which people around the world gather annually in museums, colleges, and other institutions to edit articles on the site, aiming to diversify the content and improve its research impact.
A couple of years ago, Stacy Reardon, the campus's literatures and digital humanities librarian, contacted the organizers, asking about bringing the Art+Feminism event to Berkeley. Tuesday's event marked the second annual edit-a-thon at the Library, and Reardon hopes the event will continue each year into the future.
At the edit-a-thon, Emily Vigor, collections archivist at the Environmental Design Archive, and Corliss Lee, a program coordinator for the Library's Instruction Services Division, went over Wikipedia's standards for articles, which, most prominently, include unbiased research and well-documented sources. Along with going over basic editing tools on the site, staff members also trained attendees, mostly students, on how to add citations and how to navigate the field of copyright when adding images.
For Reardon, teaching students how to contribute to Wikipedia goes hand in hand with the Library's efforts to support scholarship and digital literacy on campus.
"We're trying to teach students how to become creators of knowledge, not just consumers," she said.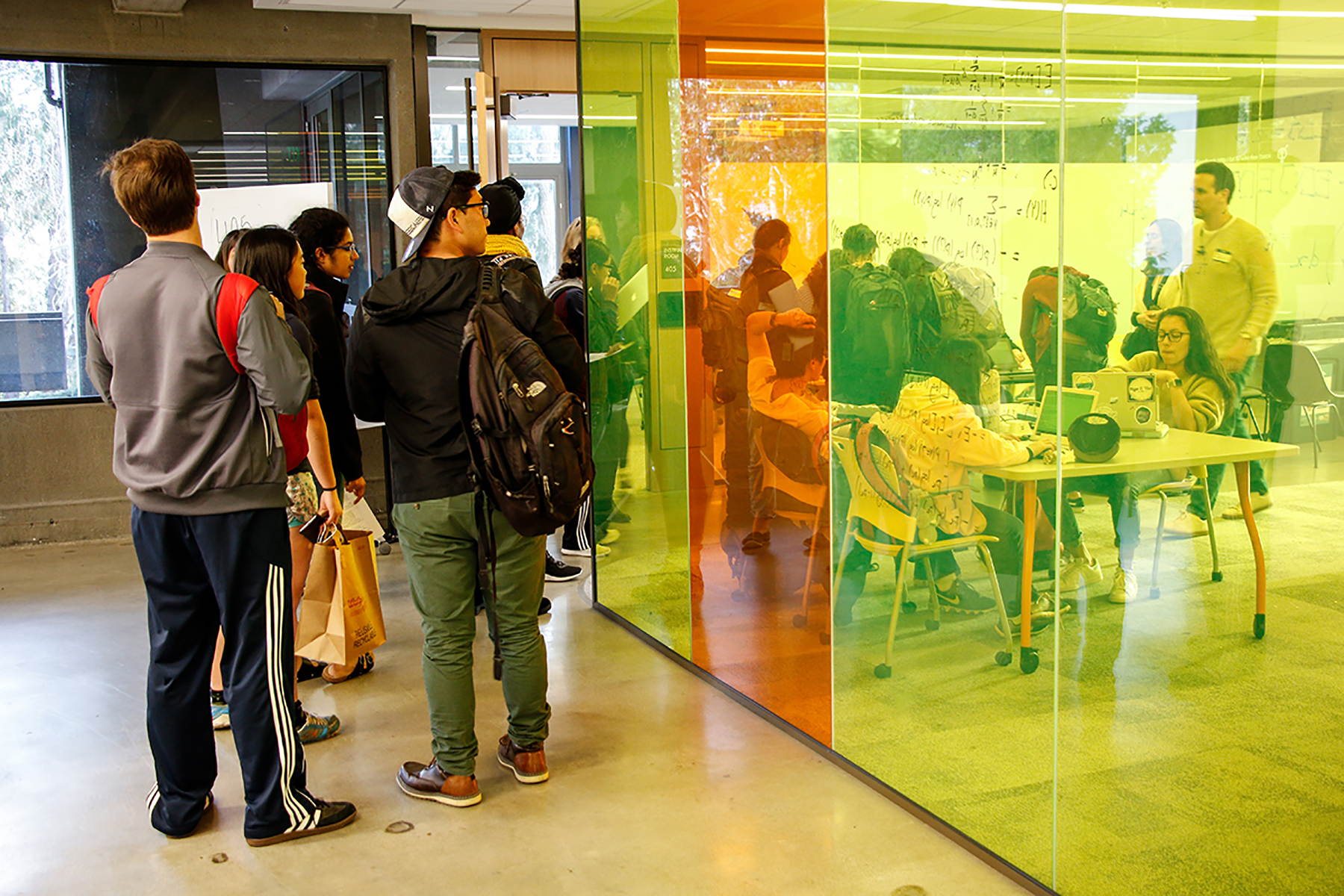 Students packed into the event, which was free and open to all campus community members. Evan Lisman, a Middle Eastern studies major, edited an article on women in the Ottoman Empire, adding information from recent class readings. Jami Mathewson, educational partnerships manager for Wiki Education — the organization that works to integrate Wikipedia in college classrooms — edited an article on street art in Atlanta, her hometown. (The list of notable street artists, Mathewson pointed out, currently includes only men.)
In developing the event, the Library also worked with the American Cultures Center on campus to broaden the Art+Feminism Edit-a-Thon's theme to include issues of race and justice — topics that are similarly overlooked in the online repository, said Doug Parada, program associate in the AC program.
One major class project, spearheaded by Victoria Robinson, the American Cultures Center director, in her course, Ethnic Studies 21AC, tasks students with creating and developing articles on the prison industrial complex, alternatives to mass incarceration, and the resources available for those with loved ones in prison.
"We are very aware that Wikipedia is created by a community which is mostly privileged, straight males — but it doesn't need to be that way. It needs more representation," Parada said. "When we develop our Wikipedia pages, one thing we've noticed is they get thousands of hits. There's this desire for this knowledge that is completely missing and completely critical for people to learn."
In fact, several classes on campus have incorporated Wikipedia into their curricula, as a way to make student research more impactful. In Integrative Biology 35AC, Leslea Hlusko has students work on articles on how biology intersects with issues of race and gender. And Clare Talwalker, who teaches Global Poverty and Practice 105 — a course required for students planning to do internships off campus and abroad — has given students a semester-long project to edit articles about the history and sociology of the countries and job sectors where they will work.
Talwalker, who brought her entire class to the edit-a-thon on Tuesday, said that by contributing well-researched material, her students are actively participating in discussions on poverty and inequality, and taking action.
"In this class, I'm not doing the same old, same old — I've gotten so used to doing an essay or writing a report, and it's monotonous," said Adam Woodruff, a student in Talwalker's class who edited Wikipedia articles about malnutrition at the event. "This is different. I'm having to challenge myself and think about things, and I feel a huge sense of accomplishment. When I hit edit and save, I feel like I'm doing something worthwhile."