Unfurl those rainbow flags, and dust off the roller skates: It's Pride Month.
Each June, festivities kick off across the country (and in some cities across the world) in celebration of the LGBTQ+ communities. From their earliest days, Pride celebrations took place in June, in honor of the Stonewall riots in New York City, during that month in 1969. The uprising — set off by a police raid of the Stonewall Inn, a gay bar in Greenwich Village — is now remembered as the white-hot explosion that blew the lid off the movement for LGBTQ+ rights. (Who threw the first brick at Stonewall? No, it wasn't Madonna. In fact, it's complicated.)
At UC Berkeley, the stories of LGBTQ+ students, staff, and faculty across the generations are inseparable from the history of the institution itself.
This Pride Month, we reflect upon the lives of people with connections to Berkeley who have broadened our collective understanding and made the world a more accepting place, both through their work and through the simple act of being themselves.
Here are six LGBTQ+ trailblazers (with Berkeley ties) you should know.
1. June Jordan
June Jordan — poet, teacher, activist, and essayist — was a living testament to the power of words. Born to Jamaican parents in Harlem, Jordan began writing at an early age, going on to teach at institutions such as Yale, the State University of New York at Stony Brook, and UC Berkeley. In 1991, Jordan founded Poetry for the People, a program at Berkeley that fuses art and activism, affirming the power of poetry to bring people together and to change the world. Jordan, who identified as bisexual, was known for her precise, clear-eyed poetry evoking the struggle against racism, and for deftly mixing the personal with the political. Author Toni Morrison once described Jordan's career as "Forty years of tireless activism coupled with and fueled by flawless art." Jordan died in 2002.
Explore: The UC Berkeley Library and its affiliates hold numerous materials related to Jordan. The Ethnic Studies Library's collections include records of the Poetry for the People program and the anthologies that emerged from it. Works by Jordan include Civil Wars (essays, speeches, and letters), Directed by Desire (poetry), and Soldier: A Poet's Childhood (memoir). The Bancroft Library holds the program for her Sept. 15, 2002, memorial at Wheeler Auditorium and a recording of Jordan reading her poetry accompanied by the music of her friend Adrienne Torf.
2+3. Phyllis Lyon and Del Martin
They were the newlyweds who made their mark on history — twice. More than a decade before the landmark 2015 decision that made gay marriage legal in all 50 states, Phyllis Lyon and Del Martin became the first same-sex couple to marry in San Francisco, on Feb. 12, 2004. Although their marriage (sanctioned by then-Mayor Gavin Newsom, despite federal and statewide prohibitions) was voided that same year, Lyon and Martin wed again in 2008, becoming the first same-sex couple to marry in San Francisco after it became legal in California. (The wedding was presided over by none other than Newsom.) But their status as pioneers was cemented far before their nuptials. The couple, both Berkeley alums, were founding members of the Daughters of Bilitis, the first national lesbian organization in the country. Their involvement in politics and working for change ran deep: They were involved in numerous organizations and causes, including the National Organization for Women (they were the first lesbian couple to join) and the Alice B. Toklas Democratic Club. After Martin died in 2008, Newsom ordered the flag at City Hall to be flown at half-staff in her memory. "I am devastated," Lyon is quoted as saying after Martin's death. "But I take some solace in knowing we were able to enjoy the ultimate rite of love and commitment before she passed." Lyon died in 2020.
Explore: The GLBT Historical Society in San Francisco holds Lyon and Martin's papers. The UC Berkeley Library provides digital access to newsletters from the Daughters of Bilitis, as well as the organization's magazine, The Ladder (CalNet authentication required). The Bancroft Library's Oral History Center interviewed Lyon in 2005, and Lyon and Martin were featured in the Library's exhibit titled We're Here, We're Queer, We're in the Public Record! (Read more about the exhibit.)
4. Marlon Riggs
Innovative, resilient, and boldly experimental, Marlon Riggs explored the topics of race and sexuality head-on. Riggs, an alum and professor of Berkeley's Graduate School of Journalism, brought an unflinching, at times poetic, approach to his films, which include Ethnic Notions, examining anti-Black stereotypes in pop culture; Tongues Untied, a genre-bending meditation on race and sexuality; and Black Is … Black Ain't, on the multilayered subject of African American identity. (The latter film was finished and released posthumously, with the help of his collaborators. Riggs died from complications of AIDS in 1994; he had been working on the film from his hospital room.) An Emmy and Peabody Award winner, Riggs garnered heaps of praise but also courted controversy. His film Tongues Untied, which received public funding and aired on public television, drew fire from Republican lawmakers, who decried its frank depictions of homosexuality in their fight to defund the National Endowment for the Arts and PBS. But the film also catapulted Riggs to a new level of recognition and acclaim. More than 30 years after it was released, Tongues Untied is still heralded as a groundbreaking work that gave voice to a community that had too long been ignored.
Explore: The Marlon Riggs Papers are held at Stanford. Several of Riggs' films exploring Black gay identity, including Tongues Untied, are available to Berkeley students, faculty, and staff for free on the Library's Marlon Riggs playlist on Kanopy (CalNet authentication required; they are also available to public library users throughout the nation on their local library Kanopy platforms). Riggs' master's thesis, Long Train Running, on the history of the blues in Oakland, is available to all through the Library's Media Resources Center. The Bancroft Library's William Benemann Collection of Sexuality and Gender Miscellany includes materials relating to Riggs and other notable LGBTQ+ figures. Audio recordings of Riggs discussing his films, including Tongues Untied and Affirmations, are available through the Berkeley Art Museum and Pacific Film Archive.
5. Cathy Cade
1971 was a big year for Cathy Cade. Not only was it the year she came out as a lesbian — it also was the year she embarked on her journey as a photographer. Just two years earlier, she had moved to San Francisco, joining the burgeoning women's liberation movement. Cade, who had witnessed firsthand the power of photography during the civil rights movement, found inspiration in the changing world around her, capturing images of women in the workplace (including in roles that had been traditionally male-dominated), early Pride marches, and lesbian motherhood. In 2012, The Bancroft Library acquired Cade's photo archive — the library's only full archive from a lesbian photographer.
Explore: Read more about Cade's photo archive, with thousands of negatives as well as personal writings.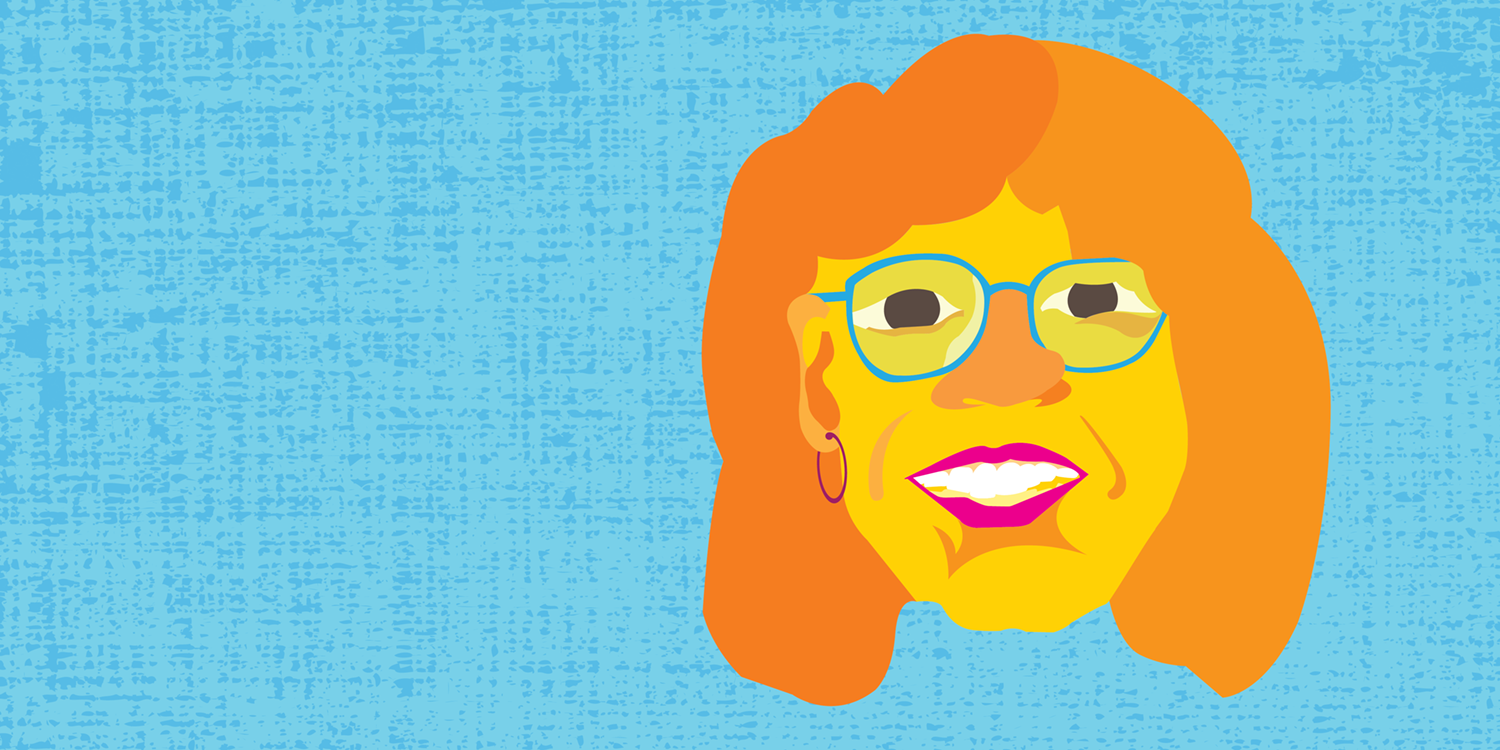 6. Julia Serano
Julia Serano contains multitudes. Yes, she's a biologist who spent 17 years as a researcher at Berkeley, but she's also a musician, an activist, and an acclaimed writer. (In fact, Serano's seminal Whipping Girl — described as a "transfeminist manifesto for the third wave" — was named by Ms. Magazine readers as one of the best nonfiction books of all time.) In 2020, when Harry Potter author J.K. Rowling doubled down on her transphobic views, Serano responded with a sharply worded Twitter thread. (Apparently, when Rowling isn't dreaming up worlds of witches and wizards, she's buying into an equally outlandish — but decidedly TERF-ier — fantasy.) Serano's latest book, Sexed Up: How Society Sexualizes Us, and How We Can Fight Back, was published in 2022.
Explore: The UC Berkeley Library provides access to digital versions of Whipping Girl: A Transsexual Woman on Sexism and the Scapegoating of Femininity and Sexed Up (CalNet authentication required to access the e-books), and holds Serano's Excluded: Making Feminist and Queer Movements More Inclusive.
The UC Berkeley Library holds numerous materials documenting the LGBTQ+ community, and the resources listed here are by no means comprehensive. To learn more about the experiences of sexual minorities at Berkeley (including information on Library materials), check out Gay Bears: The Hidden History of the Berkeley Campus.
Illustrations by Aisha Hamilton
Editor's note: This article was updated from its original form.