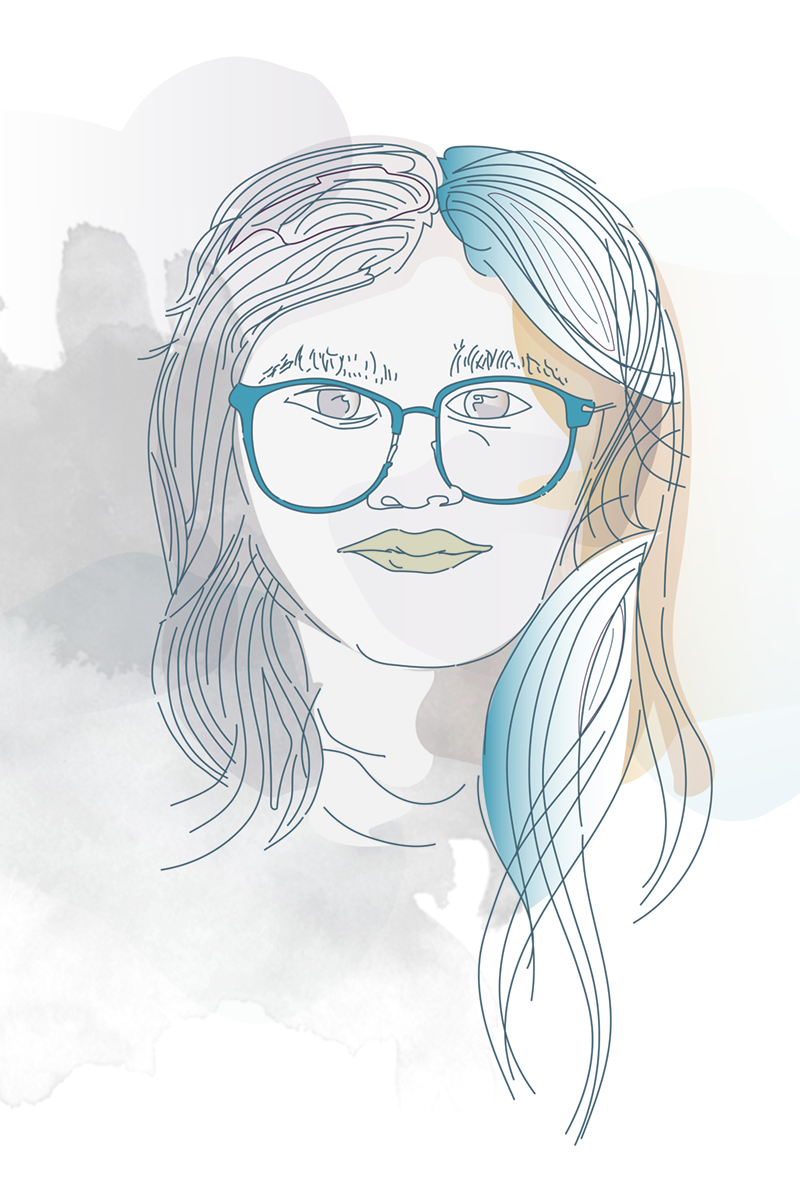 Raquel Moral helps students navigate their journey through work at the UC Berkeley Library — even if that journey doesn't go exactly as planned. 
Moral knows a thing or two about that.  
As an undergraduate history major at UC Berkeley, she sought a job at the Library. The Los Angeles native hoped to land in a role that would dovetail with her career aspirations in museum studies and her goal of helping people from underrepresented communities share their personal narratives.
So she was surprised — and a little disappointed — to be offered a student-employee role in the Library Human Resources Department. In retrospect, it was an opportunity that has shifted the course of her life and early career.   
Today, Moral is the Library's student employment coordinator. She recruits, hires, and onboards the hundreds of students in the organization's Work+Learn program, and supports them throughout their time in their respective roles. She has spent three years in the full-time position since graduating in 2019. 
"My favorite part is helping students with the questions that they have," Moral said. "With my experience being a student worker, I kind of know some of their anxieties when it comes to job searching and holding a job.
"I like to know that I'm bringing some ease to them, and helping them settle in." 
Unexpectedly, the role has also allowed her to hear the types of personal narratives she remains deeply interested in. She gets to meet with students, learn about who they are and what their dreams are, and then use her knowledge of the hiring process to guide them toward roles at the Library that will help them achieve their goals.  
Moral said there isn't always a direct line between available jobs and career aspirations. But students with "a willingness to learn and grow" tend to excel. And for many students, a Library job helps them figure out what they really want. 
"They get positioned somewhere, and they are learning skills, and then that's what they end up pursuing," she said. "That's pretty cool."    
In addition to direct student support, Moral's work covers the full cycle of student employment. She troubleshoots questions from students and supervisors, and manages reporting for things such as program assessment. She also supervises the three students who work at the front desk of the Library HR office. 
As for her own direction, Moral still ultimately sees herself working at a museum. (She's pursuing a master's degree in museum studies at San Francisco State.) But her time in Library HR has convinced her that she wants to stay in a service-oriented role, perhaps through educational programming or evaluation. 
"I have to see things from other people's perspectives a lot of the time," she said. "I've learned to step back and listen to what people have to say, and what their issues are, and what they want from me and my service. 
"That's how I can truly help them."