Every year, a handful of Berkeley students are awarded the Charlene Conrad Liebau Library Prize for Undergraduate Research for their impressively deep dives that rely on the Library. The latest batch of honorees tackled all manner of issues — both topical and historical — including ethical quandaries in the time of COVID-19, the ongoing struggle for gender-affirming care, and racial tensions at a Bay Area high school. Each project reaffirms the Library as an engine for research that challenges prevailing narratives, provides a fuller perspective on contemporary problems, and shines light on the shadow-cloaked corners of history. 
 
Jenny Lai Chinnapha
Lower Division winner
Thailand was the first country outside of China to report a confirmed case of COVID-19. Although it was hit early by the pandemic, the country was able to maintain relatively low transmission rates and keep outbreaks in check. How? Jenny Lai Chinnapha wanted to find out. She examined government health policies, World Health Organization reports, cultural norms, interviews with Thai citizens, and more, to track the virus's progression for her project, "Thailand's Healthcare, Culture, Media, and COVID-19 Story: A Review of Thailand's COVID-19 Response and Its Impact on Public Health, Economics, and Citizens' Personal Experiences."

Saffanat Sumra
Lower Division winner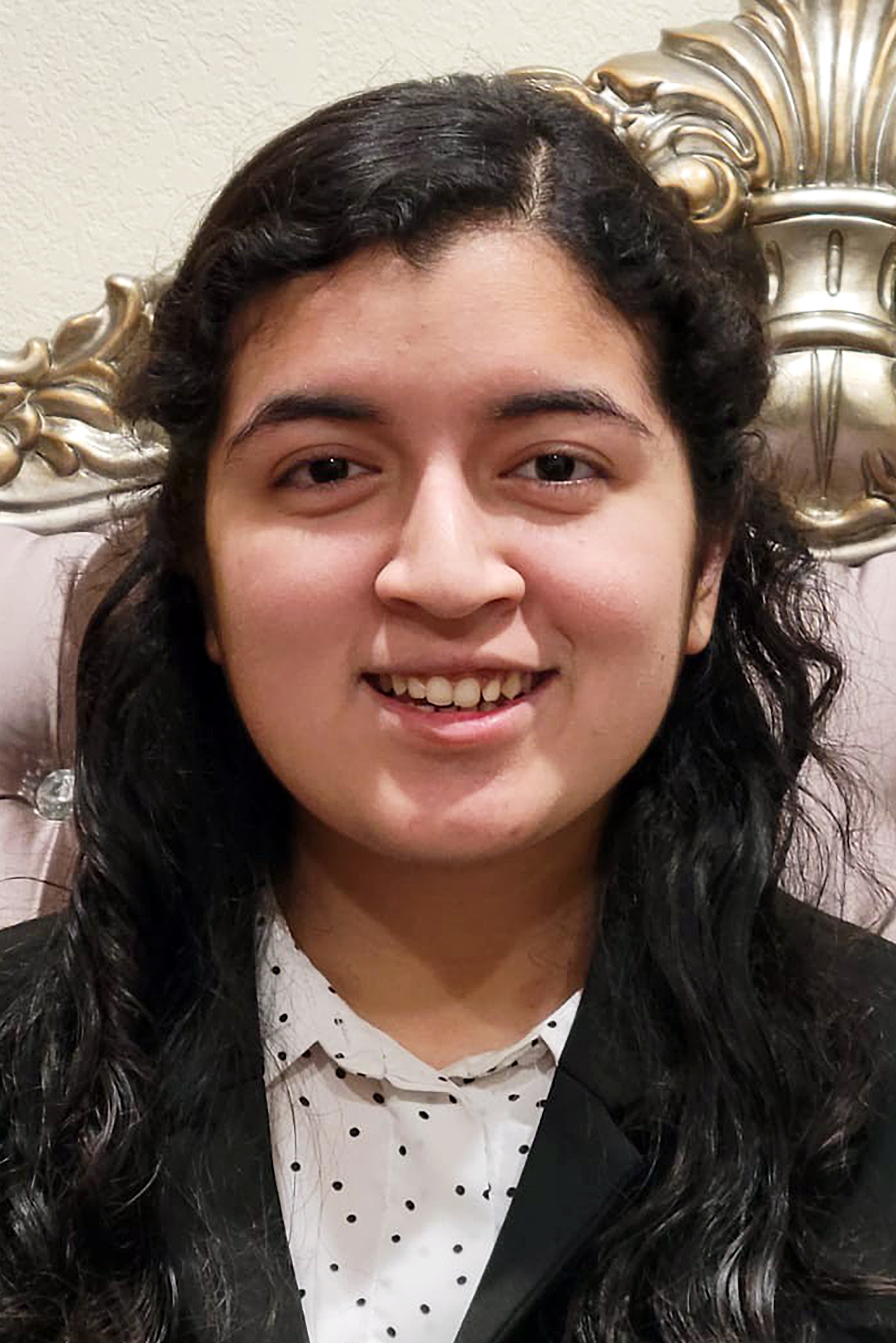 Is one person's life more valuable than another's? What is our moral responsibility when resources are inadequate? These are some of the impossible decisions medical teams around the world have been forced to make during the COVID-19 pandemic. The guilt and pain wrapped up in these gut-wrenching choices can impact the mental health of medical professionals. One way to begin healing is through narrative medicine, a practice of portraying traumatic experiences through writing. In her research project, "Narrative Medicine as an Outlet of Expression for Healthcare Workers Experiencing Moral Injury," Saffanat Sumra analyzed dozens of narrative medicine essays to uncover common themes of grief, depression, and trauma. 
 
Janie Chen
Upper Division winner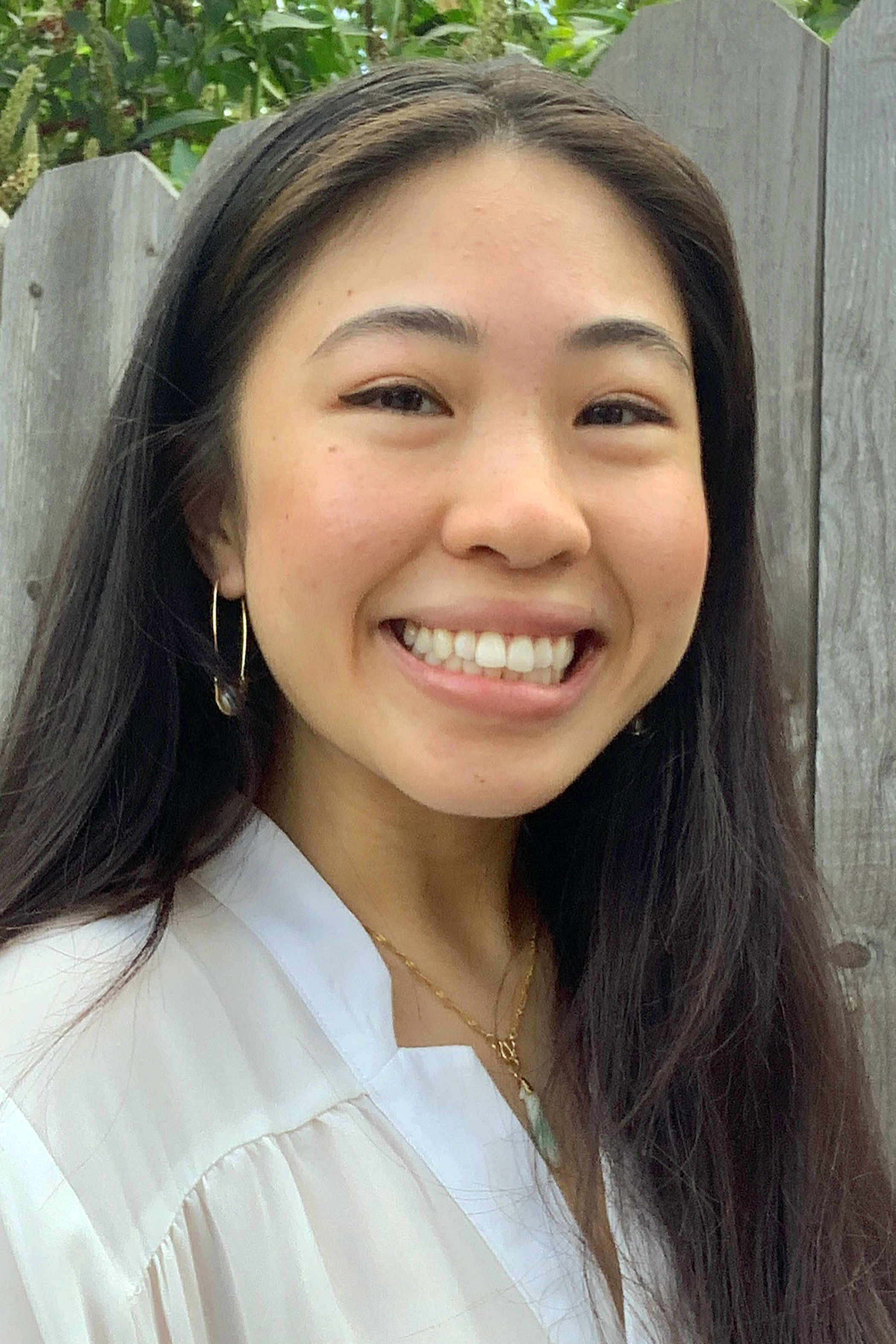 For her senior honors thesis, "'Know History, Know Self': Coming Home for Formerly Incarcerated Asian Americans and Pacific Islanders," Janie Chen dove into database research and the personal accounts of 20 people leaving prison and reentering society. Though scholarship about this particular group — former prisoners of Asian or Pacific Islander, or AAPI, descent — was a bit scarce, Chen discovered connections between American imperialism and the treatment of refugees and children of refugees. In the end, she uncovered a need for changes in reentry services and for adjustments to be made to address cultural differences among the diverse groups considered AAPI. 

Lindsey Chung
Upper Division winner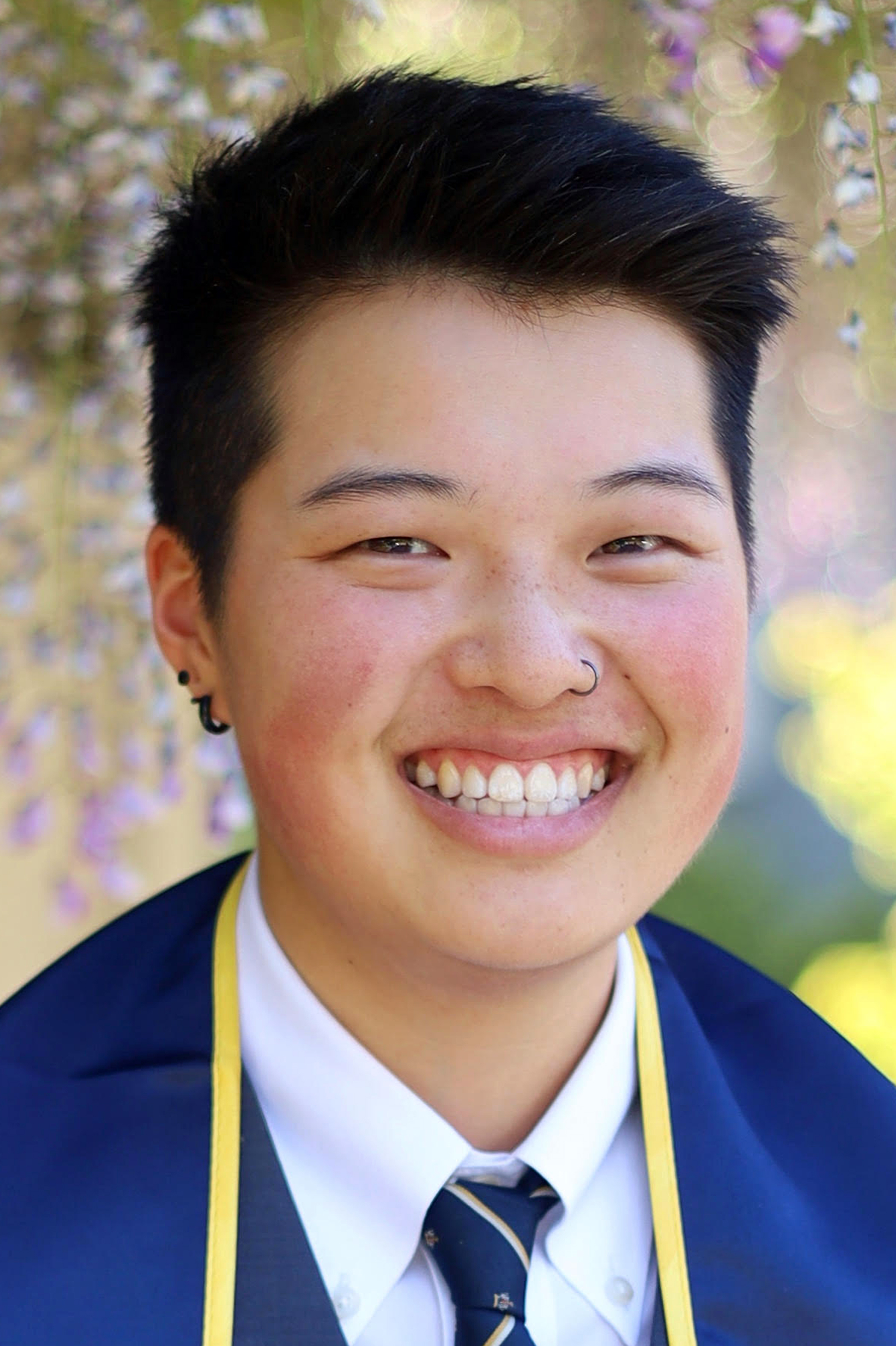 For the project "Accessing Gender Affirming Care from the Margins: Comparing the Strategies of Transgender People Pre-1980 and Non-Binary People Today," Lindsey Chung took on the task of personally conducting 18 in-depth interviews with nonbinary people and comparing their experiences with historical accounts of transgender people from before 1980. Chung found that for decades transgender people have struggled to receive genuine, financially feasible, gender-affirming care, while also battling medical institutions' tendencies toward eugenics, transphobia, and racism. Their project highlights the trans community's resilience and determination to access quality medical care in the face of continued and relentless discrimination.
 
Tara Madhav
Upper Division winner
In 1968, racial tensions were high around the country, and Ravenswood High School in East Palo Alto was no exception. The school, with its predominantly Black student population, was labeled "inferior" by district officials because it was not yet desegregated. But many community members considered desegregation disruptive; they wanted investment in academics instead. Their demands bumped up against many salient issues of the times: residential segregation, racial representation laws, and school choice. In her project, "Community Control and Desegregation at Ravenswood High School in East Palo Alto, California, 1958-1976," Tara Madhav centers the perspectives of Black students and community leaders to reframe the history of Ravenswood High.
Duncan Wanless
Upper Division winner
Senior Duncan Wanless spent almost two years researching the fascinating Mexican town of Yanga, which was founded in the 16th century by an African-born runaway slave. The pandemic prevented Wanless from visiting, so he conducted research from a distance, scouring digital archives, "walking" the streets of Yanga via Google Maps, and reaching out to Mexican scholars. His project, "Becoming 'the First Free Town in the Americas': Claiming and Celebrating Blackness in Yanga, Veracruz," dives into the origins of Yanga and how the town has embraced its African past, bucking the tendency of Mexican municipalities to erase and suppress Blackness in their culture and histories.

Honorable Mention
Jackie Forsyte
Upper Division
"Gender, Race, the Frontier, and the Civic Body: Los Angeles in the 1890s, La Fiesta de Los Angeles of 1894 and the Anti-Masquerading"