Each year, the Charlene Conrad Liebau Library Prize for Undergraduate Research honors a slate of students who have demonstrated excellence in Library research. This year, students tapped into the Library's resources and plumbed the depths of its collections on topics ranging from Mary Shelley and socialism to the firsthand experiences of refugees. Read more about the winning projects below.

Shubha Jagannatha
Lower Division winner
"Putting words to paper was the easiest part," Shubha Jagannatha writes about the challenges of researching her project, "The Girls Who Were Never Born: A Study of Sex-Selection and Healthcare Professionals in India." When choosing her topic and researching the practice of sex-selective abortion — which is illegal yet widely accepted and performed in India — "the Berkeley Library system was my most valuable friend," she says. By shining a light on the justifications health care workers use to perpetuate sex selection, Jagannatha hopes to provide understanding and help fight the discriminatory practice.

Kristina Smelser
Lower Division winner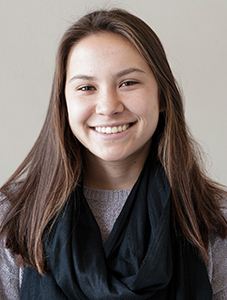 For her project, "A Multi-Layered Approach to Anglo-Dutch Relations," Kristina Smelser relied on a 1636 Dutch map of the Chesapeake Bay, an English-owned territory. Using this and several secondary sources, she contrasted interpersonal relations between the Dutch and English in the New World (generally harmonious) with the overarching relations between the countries (marked by economic rivalry). While poring over sources, Smelser paid attention to footnotes, at the advice of her professor. "I found so many great sources just by doing that, and it made the library research process a lot easier," she says.
Julia Burke
Upper Division winner
Julia Burke spent hours near the Mary Shelley bookshelf in Main Stacks, working on her paper, "Over Mary's Dead Body: Frankenstein, Sexism & Socialism." One day, she found 2007's The Man Who Wrote Frankenstein by John Lauritsen. Burke — acquainted with the widely debunked theory that Shelley couldn't have written the classic because she was a woman — was furious. Why would the Library perpetuate such lies? After giving it some thought, an appreciation opened up — one for the Library's "unbiased inclusivity." "(Main Stacks) only claims to present what is, not what should be," Burke reflects, "and that is the best truth we have."

Nicholas Eskow
Upper Division winner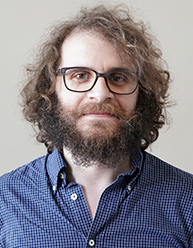 In "Sympathy for the Loss of a Comrade: Black Citizenship and the 1873 Fort Stockton 'Mutiny,'" Nicholas Eskow explores the death of a black soldier at Fort Stockton, Texas, who had gone to the hospital complaining of illness three days earlier. Fellow soldiers called for the censure of the fort's doctor for intentional and malicious neglect, which led to their dishonorable discharge and prison sentence. Previous accounts rely on the white officers' perspective, but Eskow included the narrative of the black soldiers. His work sheds light not only on the incident, but also how history is often told. "I'm very proud of the breadth of my research, because I know I am bringing together sources no one else has utilized," he says.

Marnie Lowe
Upper Division winner
Using the Library's resources, Marnie Lowe gave herself a "crash course" on social movement theory, which she used as a frame to examine the effort to eradicate the death penalty. For her research, Lowe relied on advice from librarians, as well as the Library's print and electronic resources. The result of her work is "Resonance, Radicalism, and the Death Penalty," which explores the anti-death penalty movement and how adherents have shaped the discussion. "This process of making this project really showed me so much about the Library resources that are here," Lowe says.
Emily Plummer
Upper Division winner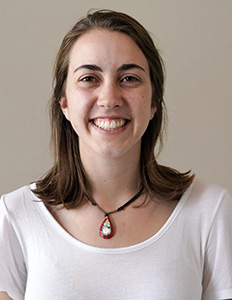 While researching her project, "The Social and Political Organizing of Guatemalan Refugees in Mexico and Their Campaign for Return: 1980 to 1992," Emily Plummer faced a dilemma — "namely, the lack of existing literature on the Guatemalan refugee perspective," she says. But Plummer ultimately mined various materials — from NGO reports to personal accounts — to weave a fascinating story of how a group that emerged from Guatemalan refugee camps in southern Mexico, called the Comisiones Permanentes de los Representativos de Refugiados Guatemaltecos en México, successfully negotiated with the Mexican and Guatemalan governments the safe return of refugees to Guatemala.
Honorable Mentions
Haroon Bukhari
Lower Division
"Frankenfood: The Misunderstood Monster of the GMO Debate"
Maria Trinidad Escobar Tobar
Lower Division 
"Gentrification in San Francisco: No One Right Answer"
Benjamin Sloan
Upper Division
"On the Road to Damascus: Searching for New Socialisms in East Germany's 1983 Lutherjahr"
Tobias Rosen
Upper Division
"Decapitating the Académie"