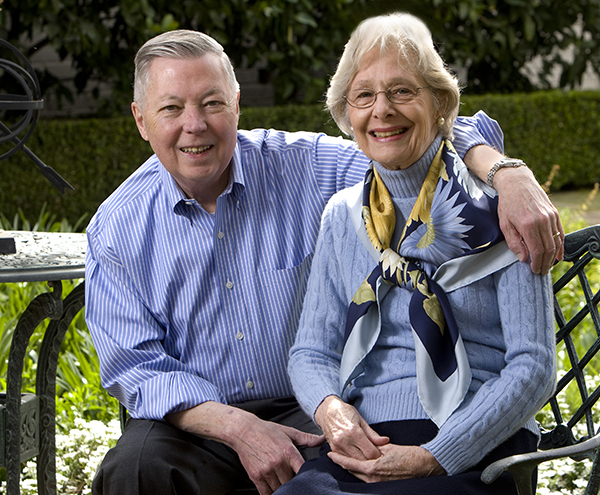 Al '62, M.B.A. '69 and Marguerite '60 Johnson, who are UC Berkeley alums and Cal parents, have fond memories of the Library from when they were students. ("The various rooms in Doe were perfect for studying and research," Al Johnson recalls.)
Now, as the digital age has changed the way libraries serve students, the Johnsons are helping usher in a new vision by supporting an innovative, interactive space for the 21st century at Moffitt Library — the Center for Connected Learning.
The Johnsons, who graduated from UC Berkeley in the '60s, have been supporting the Library for 20 years, including helping launch the first phase of the Center for Connected Learning, which reimagined the top two floors of Moffitt.
Now, the Johnsons are continuing their support by helping transform Moffitt's remaining three floors.
Once finished, the Center for Connected Learning will be a place where students, faculty members, and librarians from across all disciplines can come together to discover, develop, and prototype solutions that change the world. Students will flow between multimedia-enriched classrooms, interactive spaces for collaboration, mentoring by experts, and hands-on innovation and design studios — all under one roof.
"The Library doesn't have students like other departments," Johnson says, "but it services every other department, school, or college on campus as their laboratory."
"We are happy to help in this feat," he says.