This week, the UC Berkeley Library took down a portrait of George Berkeley that was on display in Doe Library.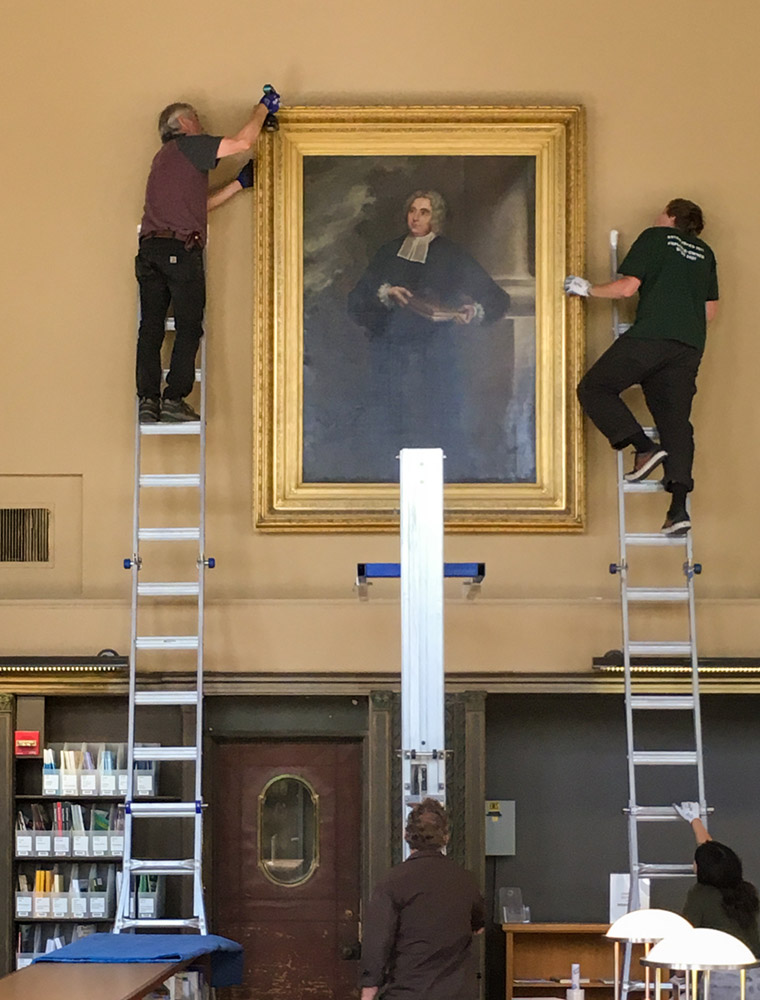 The artwork was removed from the Roger W. Heyns Reading Room because of views held by George Berkeley that contradict the values of the university and the Library, according to Library leadership.
George Berkeley was a renowned Irish-born philosopher, thinker, and writer. He also was a slave owner who held ideas that supported and advanced slavery and racial discrimination. Removing the portrait supports the Library's ongoing goal of making its spaces more welcoming for everyone, leaders said.
The proposal to remove the portrait aligns with the process for adding and removing artistic and cultural works on display at the Library, and was endorsed by Library leaders; the subgroup of the Library's Equity and Inclusion Committee focused on inclusive spaces; Benjamin E. Hermalin, UC Berkeley's executive vice chancellor and provost; and Dania Matos, vice chancellor for equity and inclusion.
The portrait, painted by John F. Weir, was to be returned to the UC Berkeley Art Museum and Pacific Film Archive, which had temporarily loaned it to the Library.