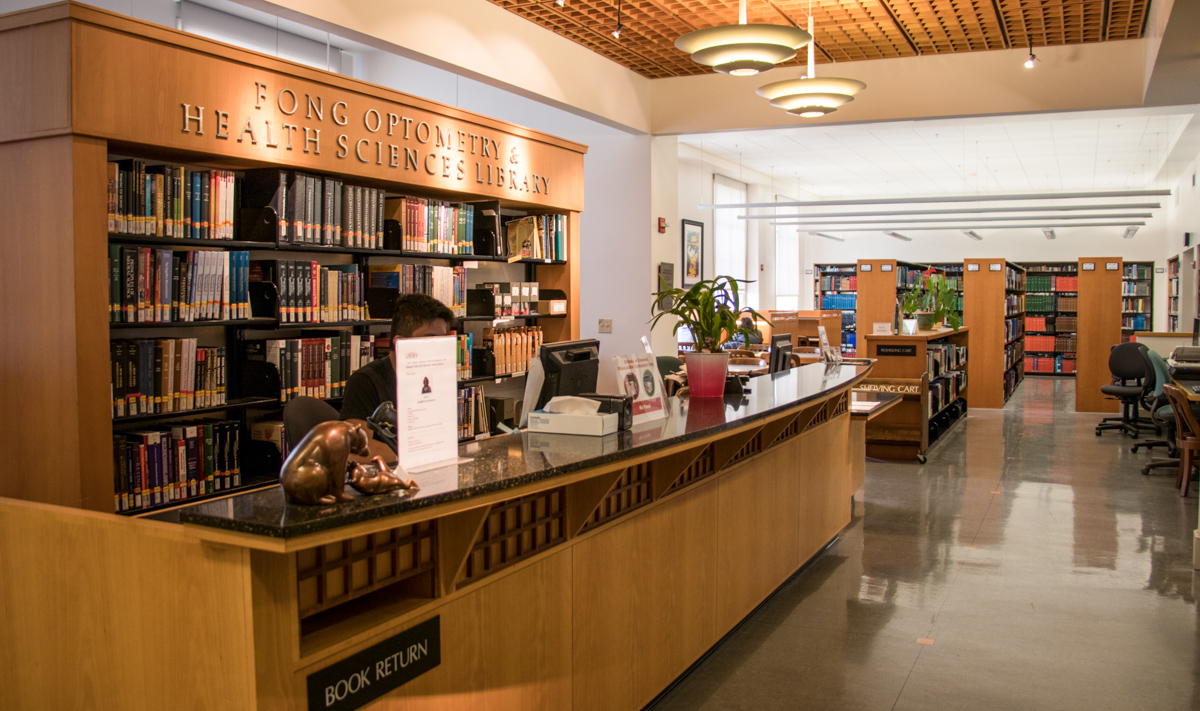 Today, the UC Berkeley Library and School of Optometry announce a reconfiguration of the Pamela P. Fong Optometry and Health Sciences Library. 
The Optometry Library's services and collections will be combined with complementary resources in the Marian Koshland Bioscience, Natural Resources & Public Health Library, in the Valley Life Sciences Building. The Optometry Library's current space, located in 490 Minor Hall, will be transferred to the School of Optometry and provide enhanced study and meeting space for students and faculty. 
This transition will be complete by the start of the fall 2022 semester, with much of the work happening over the summer. 
To inform this decision, the Library and the School of Optometry issued a call for comment in October. All feedback was carefully evaluated by both departments and the Academic Senate Library Committee, which is composed of faculty, students, and a representative of the campus's librarians.
The reconfiguration offers significant benefits to Berkeley students, faculty, and staff, allowing the School of Optometry to expand its study and meeting room spaces, and extend its hours for patrons. 
Bringing together staff from the Optometry Library and the Bioscience, Natural Resources & Public Health Library in a centralized location will also help facilitate more efficient and comprehensive services. 
Most of the physical items from the optometry collection will be integrated into the collections at the Bioscience, Natural Resources & Public Health Library, uniting materials that overlap in subject matter. Some of the physical items will be shelved off-site at the Northern Regional Library Facility in Richmond. 
Once integrated, patrons wishing to use optometry items will be able to request, check out, and return physical library materials at any campus library. Other libraries near the School of Optometry include the Business Library and the Environmental Design Library. 
The move to reconfigure the library aligns with a 2013 campus report that recommended consolidation as a means to increase space efficiencies and enhance user-focused services.
Editor's note: This article was updated from its original form.