Trivia and books and bears — oh, my!

Whether you're an incoming student or you just want to get a little more familiar with the UC Berkeley Library, you've come to the right place. This year, Cal Week kicks off Monday, April 25 (two days after Cal Day), giving soon-to-be Bears a chance to discover what the Berkeley experience is all about.

With that in mind, we've decided to give you a taste of the Library through this smorgasbord of offerings, which includes a trivia quiz, an exhibit offering a blast into the university's past, and a friendly guide to your very own bear-spotting adventure on campus (and beyond). 

Here are five fun ways to explore the Library — online and on campus.
1. Get the lowdown on the Library.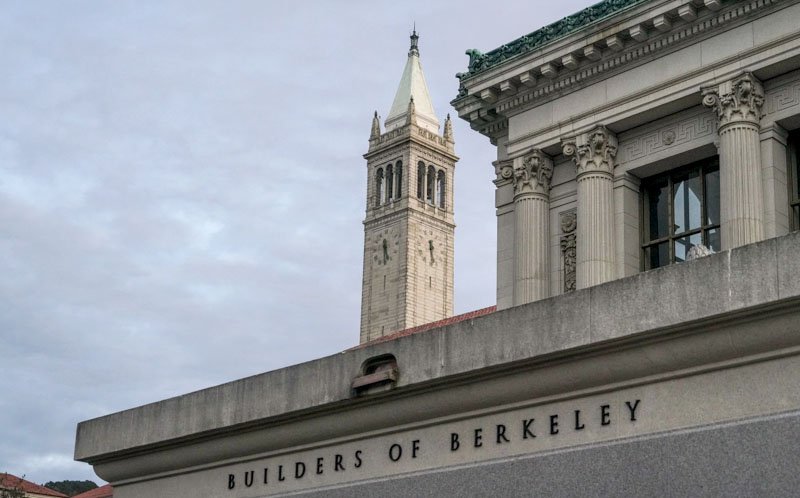 How many libraries does Berkeley have?
How can I get my hands on books and other resources?
What perks does the Library offer?
For all this — and more — check out our primer on the UC Berkeley Library.
 
2. Sharpen your knowledge of Cal.
Want to bone up on your Cal trivia while feasting your eyes on some of the gems from the Library's Digital Collections website? Look no further. Here, you'll learn about the "Freshman Maze," the furry inspo behind the name of the Sproul Plaza fountain, bygone Berkeley fashion choices, and much more.
Check out Fiat Facts: A Cal trivia quiz.
3. Scroll — or rather, stroll — through this newsfeed.
Campus activism. Nobel Prize winners. And the controversy over whether sophomores should be allowed to wear jeans (1924). The Daily Californian, UC Berkeley's student newspaper, has seen it all, and covered it all. Step through a century and a half of campus happenings and historic events in The Daily Californian: The First 150 Years exhibit, on view now in Doe Library and online. It's one of several eye-opening exhibits you can experience in the libraries this spring.
4. Get your reading on.
What kind of library would we be if we didn't come prepared with a reading list? But this one is no ordinary parade of books. Each pick is carefully chosen by faculty, staff, and fellow students for the annual UC Berkeley Summer Reading List for New Students. With "Illuminating Communities" as its theme, this year's list is a wide-ranging exploration of all manner of communities across time and space.
Browse the list, featuring picks that include a genre-bending examination of Asian American identity (and media representation), a deep dive into the interconnectedness among species over the ages, a treatise on crime and punishment, and a refugee love story.
 
5. Take a walk on the mild side.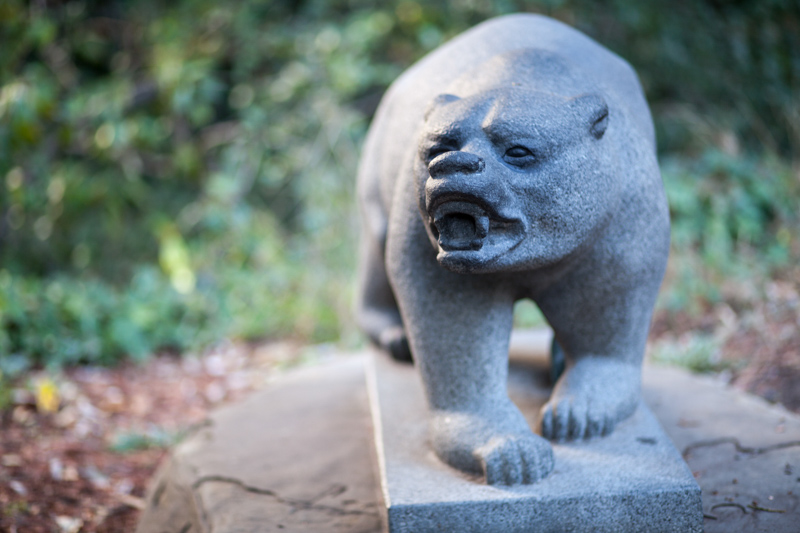 At Berkeley, bears abound. We're not talking about the fur-coated creatures themselves (or their hirsute human counterparts). We're talking about artistic renditions, from the cubs tussling on a Campanile bell to the bronze bears standing watch outside of the Martin Luther King Jr. Student Union. If you're on campus, take a walk to remembear — or, if you can't yet make it to campus, pay our ursine neighbors a virtual visit by clicking on the black "Interactive Tour" button.

Keep up with the UC Berkeley Library by following us on Facebook, Twitter, and Instagram.