Everyone knows you can borrow books or get research support at the UC Berkeley Library. But there's so much more happening every day in our buildings. From unconventional programs to easy-to-miss spaces, the Library adds some serious flavor to the Cal experience. Here are five examples to whet your palate. 
Art appreciation 
Cal community members can turn their living space into a gallery space, thanks to the Library's Graphic Arts Loan Collection, or GALC. The popular program, founded in 1958, lets students, staff, and faculty borrow stunning prints for their dorms, homes, and offices. Scott Peterson, head of Morrison Library, where the collection is housed, says there are currently around 10 other art-lending programs at universities and colleges in the United States, but the GALC has the distinction of being the only one of these programs run by a university library. All the others are run by university art museums.  
Courtyard calm
We all need to find calm in the chaos sometimes. The AIDS Memorial Courtyard, near Doe Library's south entrance, is a good place to get centered, reflect on the day, or catch up on quiet reading. The unassuming alcove, edged by potted plants, offers wooden benches and unobstructed views of the sky. The space was built in memory of those within the UC Berkeley community lost to AIDS.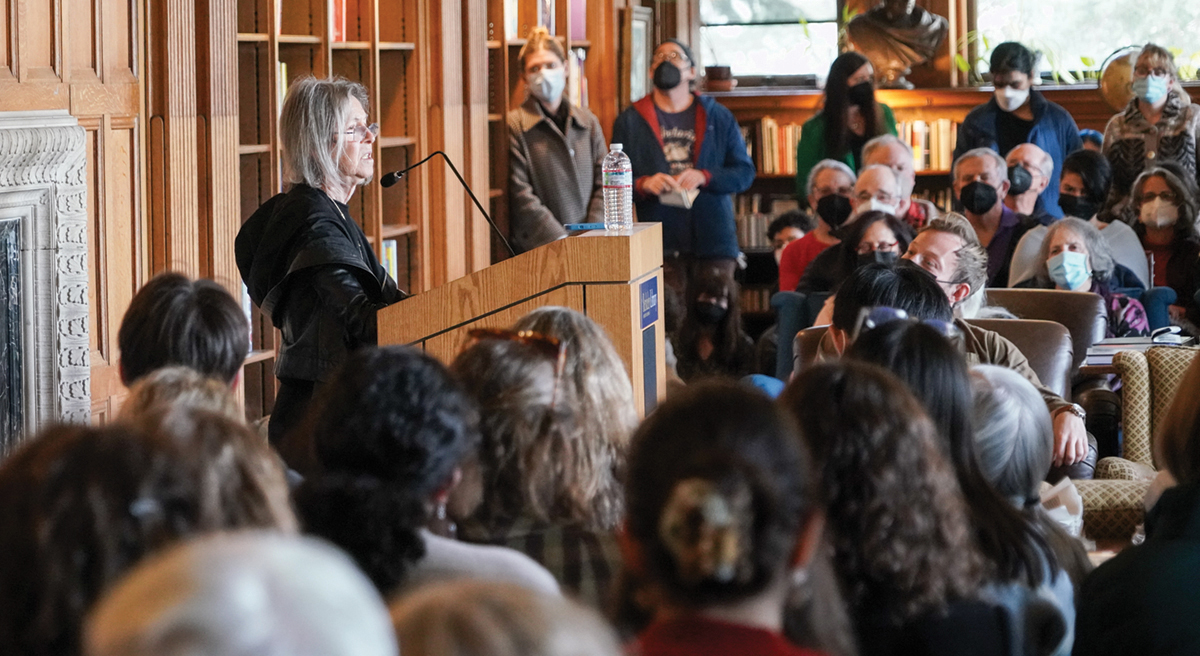 Love poems
Yes, you can track down a perfect poetry collection in the Library. But once a month during the academic year, you can also hear poets read to an audience in Morrison Library. Since 1995, the Lunch Poems series has hosted some of the most celebrated figures in literature, from poet laureates to fresh voices in the field. This past spring, the program welcomed Louise Glück, winner of the 2020 Nobel Prize in literature, shown above.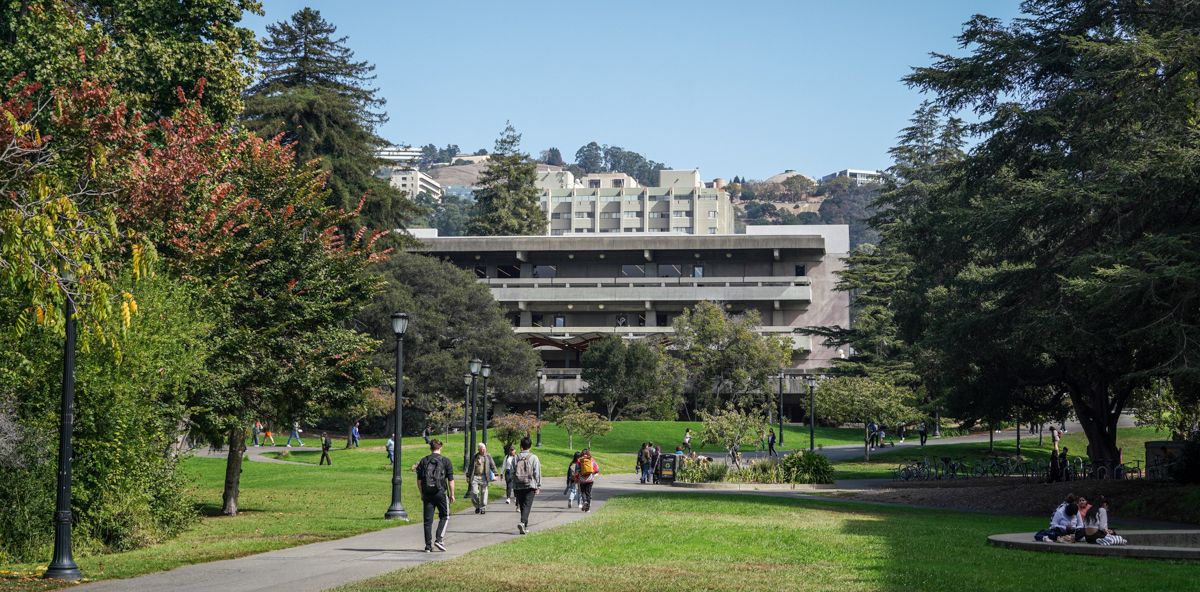 Spiritual practice 
Students seeking a place to put their spirituality into practice don't need to look beyond the Library. The prayer and meditation space, opened in early 2023, is a silent sanctuary within the otherwise bustling confines of Moffitt Library, above. Sparked by an idea from a Berkeley undergraduate, the space was created to meet the direct needs of students.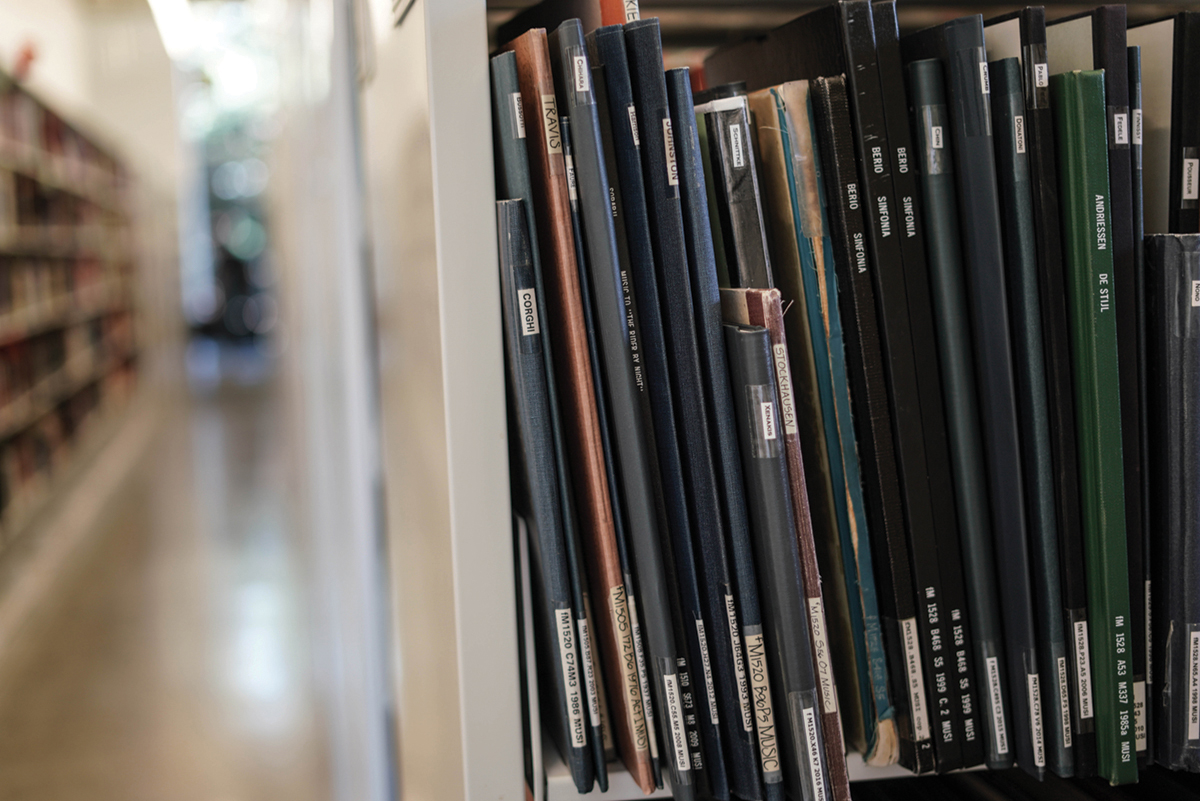 Tune up  
There's nothing quite like real sheet music, on paper (not on a tiny phone screen). Cal musicians looking to play anything from Bach to Bon Jovi can borrow scores at the university's Jean Gray Hargrove Music Library. Groups can even check out string quartet part sets. It's one of the many ways that the Library helps make campus sing.