The Economics of Scholarly Publishing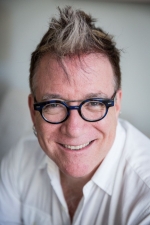 Statement by Jeffrey MacKie-Mason 
University Librarian, Chief Digital Scholarship Officer, and Professor 
School of Information and Professor of Economics
Libraries should actively pursue models of knowledge dissemination that reduce barriers to access and enable all scholars to maximize their research impact. With generous support from Arcadia, a charitable fund of Lisbet Rausing and Peter Baldwin, the University Library at UC Berkeley created an Office of Scholarly Communication Services to do just that.
The Library's robust scholarly communication program will serve as an invaluable resource to scholars of this campus and beyond in facilitating navigation of a changing scholarly publishing landscape.  Unfortunately, that publishing landscape is financially unsustainable—not will be unsustainable, is.  
Essentially no research institutions in the world can afford to provide their scholars with access to the full corpus of scholarly literature being produced and then sequestered behind  increasingly out-of-reach subscription paywalls (paywalls that yield major academic publishers a nearly 40% profit margin).  Without financial or other incentives  that give authors a reason to publish in open access venues — that is,giving them "skin in the game" — scholars choose publishers for their work based on other considerations, ignoring the burden that expensive subscription packages place on their institutions.  As UC Berkeley continues to face significant budget cuts across campus, the Library must continue to reduce its collections budget, meaning that there are even more scholarly outputs we simply cannot afford to purchase for our students and faculty. 
And yet, at UC Berkeley, we have it better than most.  For example, academics in the "Global South" rarely have access to much of this paywalled literature, further unbalancing the flow of information around the world.  The public suffers as well.  For example, few medical practitioners, or policy-makers in government organizations and nonprofits, are able to obtain new discoveries and critical data that could improve their decision-making.
Without a transformation in scholarly publishing — to achieve open access while continuing to provide the funds needed for scholarly publishing (though perhaps not the excessive profits some are obtaining) — researchers' ability to access new knowledge that might inspire world-changing innovation will be threatened.  Scientific progress will increasingly suffer.  The Library, along with the entire academic research community, has a challenging road ahead.  We must work together to reform scholarly publishing and make universal open access a reality.  
On this website, we dissect the economic challenges and other realities with the Scholarly Publishing Landscape that our Library and other institutions face.
These pages also demonstrate ways in which our Library is collaborating regionally, nationally, and internationally to transform the publishing model.  On campus, we have created funds like BRII and engaged in memberships such as with UC Press' Luminos program to repurpose subscription funds so we can subsidize authors who publish open access. We continue to work with California Digital Library and other UC campuses to improve "big deal" licensing agreements with publishers to offset the costs of article processing charges against subscription fees while we work towards full-scale open access.  We have committed to international movements like OA2020, which supports wide-scale transition to open access through the repurposing of subscription budgets to fund open access publishing.
We are optimistic about our ability to collaborate and partner to achieve a sustainable open publishing universe, one in which all scholarly outputs—research data, visualizations, articles, books, and more—are accessible, discoverable, and preserved.  We invite you to learn about the challenges and successes that we share with the entire scholarly community.