If you're about to self-publish on a website or sign a publishing agreement, you may want to think about how to manage your copyrights, and what rights you want to keep or grant to others. We discuss these issues on the Managing Your Copyright & Negotiating Agreements page.
This page provides information about what licensing options are at your disposal. For instance, what if you want to share your research online for others to read and build from, but don't want anyone to utilize it commercially? You'll want to know how indicate these restrictions in the license you grant.
Here, we explain common licensing options and a straightforward way to think about them. Remember, we cannot give legal advice. But what we can and do offer are tools to help you approach thinking about licensing and managing your rights.
Confirm What You Own
As we discussed with Managing Your Copyrights, before you grant licenses, you first have to figure out what you own.
As an academic author, you often hold copyright in your scholarly works unless subject to certain agreements, or until you transfer all or certain rights to a publisher. The UC's Copyright Ownership and Ownership of Course Materials policies clarify who owns the copyright to original works created at UC and how the rights of ownership are allocated between the authors and the University. These policies are explained in the UC's Copyright guide.
But in short, here are the basic terms of the UC policy: 
Copyright retained by originator/author:

Scholarly/aesthetic works created by designated academic and instructional appointees, including UC faculty.
Course materials (other than Course Approval Documents).
Personal works prepared outside scope of employment.
Student works.

 

Copyright normally retained by University:

Institutional works created by UC employees within the scope of their employment.
UC sponsored works.
UC commissioned works.
Works acquired by assignment or will.

 

Copyright normally governed by written agreements:

Course materials created with use of Exceptional University Resources.
Personal works outside scope of job created with use of university facilities.
UC sponsored works.
UC commissioned works.
Contracted facilities works.
Special University Projects.

Nonexclusive license retained by University to use works for education and research:

UC sponsored works not owned by university.
UC commissioned works not owned by university.
Course approval documents created by designated instructional appointee.

 
Consider What You Want to License and to Whom
Remember from the Copyright Basics page that having "copyright" means holding the right to make all of the following exclusive uses of your work for a certain period of time (of course, subject to others' rights to make fair uses or rely upon other statutory exemptions):
Reproduction
Preparation of derivative works (such as adaptations)
Distribution
Public performance
Public display
Public performance of sound recordings via digital audio transmission
You can grant permission (or a "license") to others to make certain but not all such uses. For instance, you can grant someone the right to make copies of your manuscript for a class, but not "publicly display" it by posting them online on the open Web.
And, you can decide to grant these licenses non-exclusively or exclusively. In other words, you can grant someone the exclusive right of reproducing your work, but that might mean you can no longer reproduce it yourself! If your work is jointly authored, you can grant only non-exclusive rights to others unless you have the consent of all authors (see the UC Copyright Guide's section on Jointly Authorship and Collective Works for an explanation of this).
Choosing or Accepting a License
Now that you have decided what rights you want to grant, it's time to choose a license for materials you're self-publishing or posting, or determine whether to accept the licensing terms in a publisher's agreement. (If a publisher is instead asking you to transfer all copyrights, then you'll want to think about what rights you essentially want to "grant back" or "license back" to yourself.)  
When it comes to selecting licenses, we recommend using a "pre-fabricated" license for your works--that is, one that has been drafted and vetted by legal teams, rather than one you develop, yourself.
Perhaps the most useful and easy-to-apply options are Creative Commons licenses, labels, & designations. (Note that for computer software, the Open Source Initiative has posted sample "open source" software license agreements that function similarly to Creative Commons licenses.) We explain these Creative Commons licenses, labels, and designations below.
Side note: We know what "licenses" are, but what do we mean by "labels" or "designations"? Well, some of the Creative Commons marks aren't actually licenses, because they instead are ways for you to disclaim copyright or label the materials as being in the public domain. They're not technically licenses because you're not really holding certain rights and granting rights to others; rather, they are affirmations that no copyrights apply or are being claimed.
Creative Commons Licenses
Creative Commons licenses allow copyright owners to retain copyright while allowing others to copy, distribute, and make some uses of their work--either commercially or not, depending on the copyright owner's preference and license. Creative Commons licenses also specify that licensors get credit for their work. 
Creative Commons offers a Choose Your License Tool that asks you a few questions about what you want to let others do, and then reveals which license meets your stated needs. The Choose Your License Tool essentially allows you to select between combinations of all the following parameters (and our excerpted descriptions below are from the Creative Commons Licensing Types page):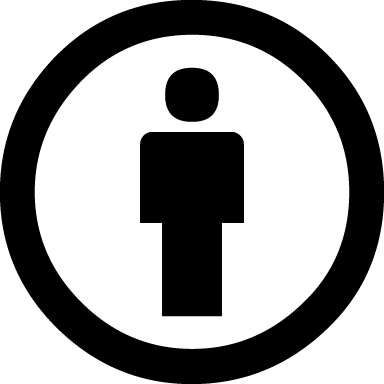 Attribution (BY): "All CC licenses require that others who use your work in any way must give you credit the way you request, but not in a way that suggests you endorse them or their use."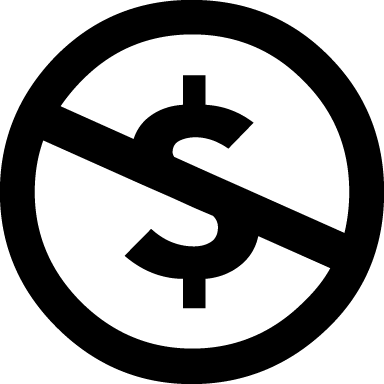 Noncommercial (NC): "You let others copy, distribute, display, perform, and (unless you have chosen NoDerivatives) modify and use your work for any purpose other than commercially unless they get your permission first."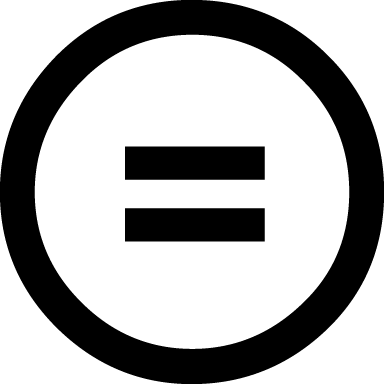 No Derivative Works (ND): "You let others copy, distribute, display and perform only original copies of your work. If they want to modify your work, they must get your permission first."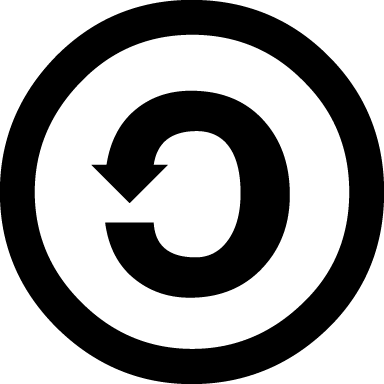 Share Alike (SA): "You let others copy, distribute, display, perform, and modify your work, as long as they distribute any modified work on the same terms. If they want to distribute modified works under other terms, they must get your permission first."
Example:
So, for instance, a CC BY-ND license allows for redistribution, commercial and non-commercial, as long as the work is passed along unchanged and in whole, and with credit to you. To actually apply the license, you can put either the image or the legal code (CC BY-ND 4.0) somewhere on your work, like this:

This work is licensed under a Creative Commons Attribution-NoDerivatives 4.0 International License.
Creative Commons Labels & Designations
There are two applications of Creative Commons marks that are not "licenses" because you are not claiming copyright. Rather, you are affirming the opposite--that either the work has entered the public domain (Public Domain Mark, or PDM), or you might hold copyright but are nevertheless dedicating your work to the public domain (Creative Commons Zero, or CC0).
 Public Domain Mark
The PDM is intended for use with works that are already free of known copyright restrictions throughout the world. PDM is not legally operative in any respect – it is intended to function as a label, marking a work that is already free of known copyright restrictions. It is not recommended for use with works that are in the public domain in some jurisdictions if they also known to be restricted by copyright in others.
  Creative Commons Zero Designation
The CC0 designation is a way for you to designate your work to the public domain--that is, disclaiming any copyright that you might otherwise hold in the work. As Creative Commons FAQs expain, "Once the creator or a subsequent owner of a work applies CC0 to a work, the work is no longer his or hers in any meaningful sense under copyright law. Anyone can then use the work in any way and for any purpose, including commercial purposes, subject to other laws and the rights others may have in the work or how the work is used. Think of CC0 as the 'no rights reserved' option."
Creative Commons offers a chart comparing the attributes of CC0 and PDM.
Questions?