Using the Library during COVID-19
Most of UC Berkeley's library buildings are open. To stay up to date on the Library's policies and services during the pandemic, visit the Library's COVID-19 webpage.
Lecture Series
Content section: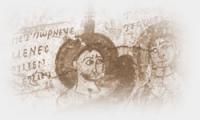 Each year CTP invites a distinguished scholar to present a public lecture, lead a seminar, and work with graduate students.  Below is an archive of CTP lectures since 2002.  Several lectures indicate links to online exhibits associated with them.  
2016
James Keenan, Loyola University Chicago
James Keenan is Professor of Classical Studies at Loyola University, Chicago and a world-renowned expert in papyrology, Roman law, and Byzantine Egypt. He is the author or editor of numerous books, including, most recently, Law and Legal Practice in Egypt from Alexander to the Arab Conquest: A Selection of Papyrological Sources in Translation, with Introductions and Commentary (Cambridge 2014), which he co-edited with J.G. Manning and Uri-Yiftach-Firanko, as well as many articles, including several editio principes of papyri from Berkeley's own collection.
2015
Bernhard Palme, Universität Wien and Österreichische Nationalbibliothek
Bernhard Palme is Professor for Ancient History and Papyrology at the University of Vienna and Director of the Department of Papyri and Papyrus Museum at the Austrian National Library. He has been a fellow of the Alexander von Humboldt-Stiftung at the "Institut fur Papyrologie," University of Heidelberg and of the APART-Programme of the Austrian Academy of Science; a member of the "Kommission fur Antike Rechtsgeschichte" of the Austrian Academy of Science and of the Standing Committee for the Humanities of the European Science Foundation; and a regular visitor at the Institute for Advanced Study at Princeton. He is the author or editor of eight volumes and the author of more than eighty articles.
2014
Nikolaos Gonis, University College London
Nikolaos Gonis is Professor of Papyrology at University College, London. He is an editor of The Oxyrhynchus Papyri and the author or editor of some two hundred articles or chapters including, in addition to numerous papyri in the Oxyrhynchus series, papyri and ostraca relevant to the "pater noster," ancient manuscripts of Homer, and the aristocracy of the Byzantine Fayum.
2013
Kim Ryholt, University of Copenhagen
Kim Ryholt is Professor of Egyptology in the Department of Cross-Cultural and Regional Studies at the University of Copenhagen. His research spans ancient Egyptian political and social history, nationalism and identity formation, literature and libraries, administration and archives, and historiography. He has been director of the Center for Canon and Identity Formation in the Earliest Literate Societies and is a member of the project management team of CoNeXT: Fertilizing the ground and harvesting the full potential of the new neutron and X-ray research infrastructure close to Copenhagen University. He is the author or co-author of six monographs, including the fundamental study, The Political Situation in Egypt during the Second Intermediate Period c. 1800-1550 B.C. (Copenhagen 1997), and the author of nearly one hundred chapters or articles.
2012
Jean-Luc Fournet, Directeur d'études at the École pratique des hautes études, IVe Section
Jean-Luc Fournet is a Professor at the College de France, where he holds the chair "Culture ecrite de l'Antiquite tardvie et papyrologie byzantine" and is Director of Studies in Greek papyrology at the Ecole pratique des hautes etudes (IVe section, historical and philological scienes). He is the author or editor of six monographs and more than one hundred and fifty articles and reviews. He is also co-editor of the Archiv fur Papyrusforschung, the vice-president of the Association francophone de coptologie, and president of the Scientific Council of the French Institute of Oriental Archaeology.
2011
Richard Janko, University of Michigan
Richard Janko is a philologist who has worked on numerous subjects ranging from Bronze Age Greece, archaic Greek epic, ancient literary criticism, the Herculaneum papyri, Presocratic philosophy and the reconstruction of ancient books on papyrus-rolls. He is well known for the study Homer, Hesiod and the Hymns (Cambridge, 1982) and for his ongoing edition of Philodemus's On Poems (Oxford University Press). The first volume of the latter was awarded the prestigious Goodwin Award in 2001. His edition of Books III and IV was released in 2011, and he became the Gerald F. Else Distinguished University Professor of Classical Studies at the University of Michigan the same year.
2010
Alan Bowman, University of Oxford
Alan Bowman, principal of Brasenose College, Oxford, was formerly the Camden Professor of Ancient History and the Director of the Centre for the Study of Ancient Documents. His publications are numerous and include the now standard Egypt after the Pharaohs, 332 BC-AD 642: From Alexander to the Arab Conquest (Berkeley, rev. ed. 1996) as well as three volumes of the Vindolanda Tablets (Tabulae Vindolandenses I-III, with J. D. Thomas). Prof. Bowman has also co-edited volumes XI and XII of The Cambridge Ancient History (2nd ed. 2000 and 2005) and served (with A. I. Wilson) as editor of the series Oxford Studies on the Roman Economy, to which he has contributed chapters on quantifying Egyptian agriculture, agricultural productivity, and the population and settlement patterns of Ptolemaic and Roman Egypt.
2009
Susan Stephens, Stanford University
Susan Stephens works on Hellenistic literature in Egypt and beyond, focusing heavily upon its social and political contexts. She has edited (with Jack Winkler) Ancient Greek Novels: The Fragments (Princeton, 1995) and has also written on the socio-political context of Alexandria and its influence upon the poetry of Callimachus, Theocritus, and Apollonius in Seeing Double: Intercultural Poetics in Ptolemaic Alexandria (Berkeley, 2003). Professor Stephens has more recently devoted considerable attention to the poetry of Callimachus, authoring (with Benjamin Acosta-Hughes) Callimachus in Context: From Plato to the Alexandrian Poets (Cambridge, 2011) and Brill's Companion to Callimachus (co-edited with Acosta-Hughes and Luigi Lehnus; Leiden, 2011).
Professor Stephens is Sara Hart Kimball Professor in the Humanities and Professor of Classics at Stanford University.
2008
Richard Jasnow, Johns Hopkins University
Richard Jasnow works primarily on Late Period Egypt and has a particular interest in the Demotic Egyptian script. Before moving to the Department of Near Eastern Studies at Johns Hopkins, he taught in the Institut für Ägyptologie at Julius-Maximilians-Universität Würzburg in Germany. He has published widely in the history of Late Period and early Hellenistic Egypt. Notable works include (with George R. Hughes) The Oriental Institute Hawara Papyri: An Egyptian Family Archive from the Time of Alexander the Great and the Early Ptolemies (Chicago, 1997) and contributions on Pharaonic Law to the volume edited by Raymond Westbrook, A History of Ancient Near Eastern Law (Brill, 2003). Most recently, he is the author (with Karl-Theodor Zauzich) of The Ancient Egyptian Book of Thoth (Otto Harrassowitz, 2005).
2007
Raffaella Cribiore, Columbia University
Raffaella Cribiore is highly regarded as a specialist in education in the Graeco-Roman world. She has written widely in the fields of ancient education and rhetoric and was awarded the American Philological Association's prestigious Goodwin Prize in 2004 for her book Gymnastics of the Mind: Greek Education in Hellenistic and Roman Egypt (Princeton, 2001). More recently she co-authored with Roger Bagnall Women's Letters from Ancient Egypt: 300 BC-AD 800 (Ann Arbor, 2006) and The School of Libanius in Late Antique Antioch (Princeton, 2007).
Professor Cribiore is Professor of Classics at New York University and has also served as Curator of Papyri at Columbia University's Rare Book and Manuscript Library.
2006
(No lectures.)
2005
Fall
Paola Davoli, Università degli Studi di Lecce
Professor Davoli's lecture, "Diggers, Dealers, and Fellahin: Early 'Excavations' in the Fayyum and Beyond," has been revised and published as "Papiri, archeologia e storia moderna" in Atene e Roma 1-2 (2008), 100-124.
Spring
Ann Ellis Hanson, Yale University: "Tebtunis: Its Inhabitants and Papyri of Medical Content"
Web exhibit: Readers and Writers in Roman Tebtunis
Ann Ellis Hanson has worked widely in the field of Graeco-Roman Egypt, publishing on such topics as women's and children's medicine, widowhood, and the family as well as editing both literary and documentary papyri. From 1977-1988, Prof. Hanson served as Curator of Papyri at the Princeton University Library. In 1992 she was awarded a prestigious MacArthur Fellowship. 
2004
Willy Clarysse, Katholieke Universiteit Leuven: "The Great Revolt of the Egyptians (205-186 BC)"  
Web exhibit: Ethnic Identity in Graeco-Roman Egypt
2003
Dominic Rathbone, King's College London: "A Town Full of Gods: Imagining Religious Experience at Tebtunis"  
Web exhibit: Religion, Magic and Medicine in Ptolemaic and Roman Tebtunis
Dominic Rathbone started teaching Greek and Roman history in the Department of Classics at King's College London in 1995. As an undergraduate, he studied Classics at Jesus College, Cambridge, and he remained in Cambridge for his doctoral degree. His doctoral research concerned the Heroninos archive, a massive assemblage of texts from a large agricultural estate in the Roman Fayum. His thesis was published as Economic Rationalism and Rural Society in Third Century AD Egypt (Cambridge University Press, 1991). He has also published extensively on the history and archeology of Roman Italy and the Roman Empire, especially its agrarian and economic aspects. He has continued to research the history and archaeology of Roman Egypt and knows Tebtunis well from the field survey that he directed in that region of the Fayum in 1995-98.
2002
Dorothy Thompson, Cambridge University: "Obelisks and Fountains: Greek Culture in Hellenistic Egypt"  
Web exhibit: ConTexts: Graeco-Roman Egypt
Dorothy Thompson received her B.A. from Girton College, Cambridge, and her M.A. and Ph.D. from the University of Cambridge. In 2002 she was the Isaac Newton Trust Lecturer in Classics at Cambridge, an Official Fellow and Lecturer in Classics and History at Girton College, Director of Studies in Classics at Girton College, and a Lecturer in Classics at Clare College, Cambridge.  
Two publications particularly characterize her work, Kerkeosiris: An Egyptian Village in the Ptolemaic Period (1971) and Memphis under the Ptolemies (1988). Dr. Thompson has also published, along with Professor Willy Clarysse of Leuven, a two-volume opus on the demography of the ancient world entitled Counting the People in Hellenistic Egypt (Cambridge University Press, 2006).