Collection Guides
Content section:
Oral History Center interviews touch upon most every theme of the human experience, so categorization is challenging. Each of our interviews falls into one of the categories listed on the Projects page and interviews are easily found through our Search engine. But some topics of broad interest might still seem buried in out of the way corners of our archive. To help users find the oral histories that match their interests, we have created these Collection Guides. We plan to add to this list and, on occasion, update existing guides.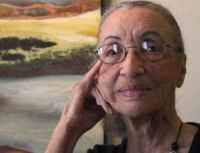 Our collection contains a host of hidden gems: interviews with African Americans whose living memories date to the early 20th century at least, and offer first-person insights into the life of a Tuskegee airman, the contours of the West Coast jazz scene, the role of women in the Black Panthers, and much more. Projects and individual interviews address major historical themes in education, culture, law, politics, migration, the military, local history, and public service. 
Read the African American Collection Guide, A Host of Hidden Gems: Interviews with African Americans throughout the Oral History Center Collection.
Throughout the Oral History Center's vast collection of interviews are more than 200 that reference the Holocaust. These oral histories document memories of the Holocaust from a multiplicity of perspectives, from the first-hand experiences of Jewish refugees who fled from Europe before it was too late, to Americans who first heard about the atrocities after the liberation of the camps. These oral histories may be particularly interesting to scholars as they provide a different lens for looking at the Holocaust, capturing the histories of those who were being interviewed for other reasons, but nonetheless spoke about the impact of the Holocaust on their lives.
Read the Holocaust Collection Guide, Never Forget? UC Berkeley's Oral History Center documents memories of the Holocaust for researchers and the public.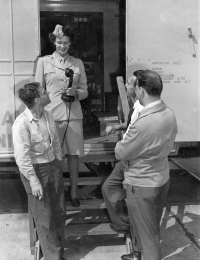 We proudly have documented the lives and service of hundreds of military men and women in multiple projects throughout our collection. We are aware that those whom we had the chance to interview were those who survived the battles, the wars, the hardships; they returned home, but many others did not. Because they are the ones who lived to tell those stories, we take seriously our role in preserving them for you and future generations to hear. Individual interviews and projects document WWI, WWII, Korea and Vietnam. Oral history projects also preserve the voices of those who served on the home front during WWII. 
Read the Veterans of the Armed Forces Collection Guide: Preserving Veteran Experiences for Future Generations. 
Please select Advanced Search to search full text of oral histories across the entire collection, as well as other features. To browse the entire Oral History Center collection, please see the Projects page.