Using the Library during COVID-19
UC Berkeley's library buildings are now open. To stay up to date on the Library's policies and services during the pandemic, visit the Library's COVID-19 webpage.
Administration
Content section:
The Bancroft Library Administrative Organizational Chart
The most current organizational charts for The Bancroft Library are available online. Organizational charts are updated regularly by Library Human Resources.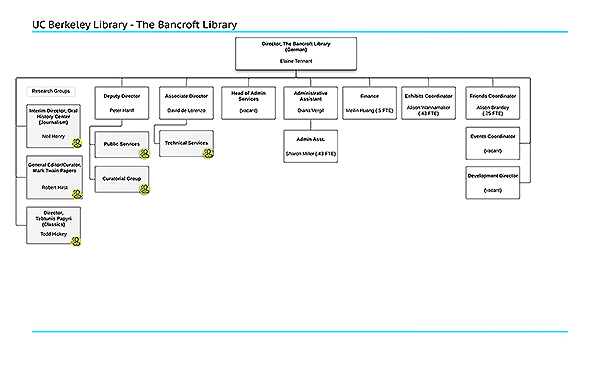 http://content.cdlib.org/ark:/28722/bk0013m588q/?order=1