How to make a special research appointment at The Bancroft Library
Content section: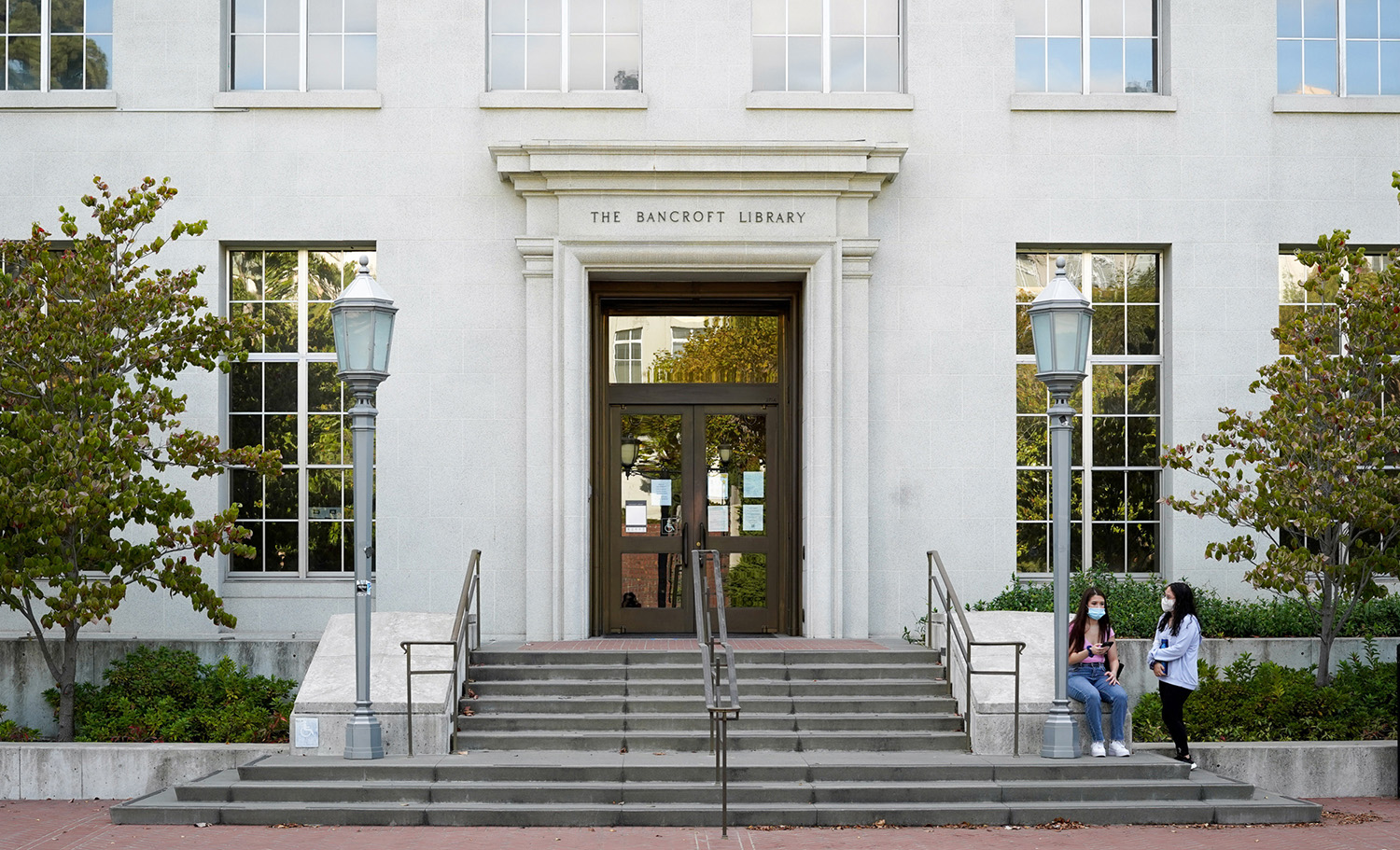 Bancroft Library is now open for research appointments.
The Bancroft Library is offering limited research appointments for UC Berkeley faculty, staff, and students.
How to request an appointment
To begin, submit a request for a research consultation by email, web form, or video appointment. The consultation will be conducted via Zoom. A Bancroft staff member will confirm the availability of the materials of interest and help you to identify the most relevant items so that you can make the most of your time in the Reading Room. You can provide your preferences for visit dates and times during the consultation. If we are able to make those items accessible, you will get an email confirming your appointment time(s) with detailed instructions on visiting Bancroft.
Approved visitors will be booked for a 2.5-hour appointment between 10 a.m.-1 p.m. and 1:30 p.m.-4:30 p.m. Wednesday through Friday. Appointment start and end times will be staggered to promote social distancing. Individuals can request multiple appointments, but they may not be on the same day or week depending on demand.
Submit your Aeon requests only after you have received your confirmation email. Requests submitted without a confirmed appointment will be assigned the "Save for Later" status. 
All on-site materials, including books, in the reference collection must be requested at least one week in advance to allow for quarantining between requests. All collections housed at the Northern Regional Library Facility (NRLF) must be requested at least two weeks in advance.
Please note that all public computers will be offline.
Before you visit
Prior to your appointment, please review the following terms of use for The Bancroft Library during COVID-19:
Due to the COVID-19 pandemic, all campus libraries that are part of the UC Berkeley Library are closed for general walk-in use. In spring 2021, The Bancroft Library's Reading Room will be open for special research appointments. Campus members approved for special research appointments agree to: 
Review the campus COVID-19 surveillance testing requirements and get tested, ideally several days before your research appointment. (Clearance lasts seven days, so you will need to test weekly if you are scheduling multiple appointments.)
Adhere to the Library's interim policies and practices enacted to support public health and safety for the benefit of all Library users and Library staff. These include respecting social distancing of at least 6 feet from other people, wearing a face mask at all times in the Library, and following all signs about respectful use of restrooms and elevators. 
Follow Bancroft's conditions of use.
Follow the Library's code of conduct.
When you visit
On the day of your appointment, please:
Send a screenshot or photo of your green campus surveillance testing badge to Susan McElrath at smcelrath@berkeley.edu.
Complete the campus's symptom screener before coming to campus and have a copy to show via your mobile device or as a printout.
Wear your face mask to campus.
Bring your Cal 1 Card for identification.
Come to Bancroft's entrance (facing the Campanile) at the time of your appointment.
Please call the number provided in your confirmation email and a Library staff member will greet you, confirm your name and symptom screener certificate, and direct you to the lockers or the security desk.