Free Speech Movement Café Educational Program Series
**The Free Speech Movement Café Educational Program Series is currently on hiatus.**
Create a panel, organize a debate, sponsor a speaker!
The UC Berkeley Library's Free Speech Movement Café Educational Programs Committee seeks applications for timely, informative, and compelling programs that stimulate discussion on issues that matter, and that exemplify the spirit of critical engagement of Berkeley's Free Speech Movement.
Eligibility
The program provides funding for UC Berkeley-affiliated individuals (students, faculty, and staff) and campus groups interested in putting on a public forum in the FSM Café. The Library attempts to offer programs in accessible, barrier-free settings.
Funding
The FSM Café Educational Program Series sponsors three to five events per academic year, on a competitive basis. Funding for selected programs typically covers the cost of catering, publicity, and special equipment rental. Travel costs and honoraria for speakers are also considered; estimates of these costs should be submitted in the appropriate space on the program application form.
In addition to program costs, recognized campus organizations receive a stipend of $250 for co-sponsoring a program in the series. These funds are awarded after the successful completion of the event, to groups whose program proposals were selected by the committee.
Selection criteria
Selected programs will focus on important political, social, or cultural issues of potential interest to a broad audience. Special consideration is given to events that also highlight and encourage student activism and/or engaged scholarship. Other criteria considered include:
Demonstration of support (co-sponsorship) from other campus organizations or departments
Timing with related events on campus or in the larger community
Relevance to special events (e.g., the anniversary of a significant historical event)
Café availability
The FSM Café is available for selected events in the FSM Café Educational Program Series only. The space is not available for organization meetings, general "open mic" sessions, or other events. Interior seating capacity is 100.
Email signup
To receive emails about upcoming events visit our blog at https://update.lib.berkeley.edu/Topics/fsm/ and enter your email address.
FSM events
Upcoming programs
Currently on hiatus
Plan an event or debate
The University Library's FSM Café Educational Programs Committee seeks applications for timely, informative, and compelling programs that stimulate discussion on issues that matter, and that exemplify the spirit of critical engagement of Berkeley's Free Speech Movement. The Library attempts to offer programs in accessible, barrier-free settings.
Past programs
Topics and dates of past events
2019-2020
Feb. 4, 2020: Berkeley Underground Scholars — From Incarceration to Education
The Berkeley Undergrounds Scholars (BUS) is a grassroots program for UC Berkeley students who have been directly impacted by the Prison Industrial Complex, including formerly incarcerated people or those with incarcerated family members.
Please join us for a discussion of the program and its aim to shift the School-to-Prison pipeline to a Prison-to-School pipeline using higher education as an alternative to incarceration.
There will be a screening of the documentary From Incarceration to Education and remarks by filmmaker Skylar Economy. Also presenting will be: Azadeh Zohrabi (BUS Director), David Harding (Professor, Department of Sociology), along with scholars Joshua Mason, Daniela Medina, and Leneka Pendergrass. Presentation and discussion via Youtube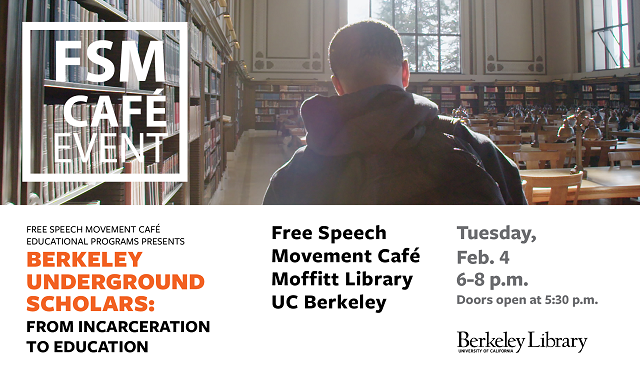 Sept. 16, 2019: The Second Amendment — American Society's Interpretation Across Time, a panel discussion in honor of Constitution Day
The Second Amendment of the United States Constitution reads: "A well regulated Militia, being necessary to the security of a free State, the right of the people to keep and bear Arms, shall not be infringed." What does that mean for us today? Campus experts discuss and debate the current issues from legal, historical, and political science perspectives. Audio of discussion via YouTube
Brian DeLay
Brian DeLay is an associate professor of history at UC Berkeley and the author of War of a Thousand Deserts: Indian Raids and the U.S.-Mexican War (Yale University Press). DeLay's current work concerns guns and power in the Americas. He is writing two books. The first explains how the international arms trade shaped the Age of Revolutions, and the second excavates the relationship between guns, freedom, and domination in the Americas before World War II.
Paul Pierson
Paul Pierson is the John Gross Professor of Political Science, UC Berkeley. He is the author of five books on American and comparative politics, including, most recently, American Amnesia: How the War on Government Led Us to Forget What Made America Prosper.
Franklin Zimring
Franklin Zimring was a member of the University of Chicago law faculty as Llewellyn Professor of Law and director of the Center for Studies in Criminal Justice. He joined the Berkeley Law faculty in 1985 as director of the Earl Warren Legal Institute. He was appointed the first Wolfen Distinguished Scholar in 2006 and served in that capacity until 2013. Zimring is the author or co-author of many books on topics including deterrence, the changing legal world of adolescence, capital punishment, the scale of imprisonment, and drug control.
Hannah Shearer
Litigation Director, Giffords Law Center Hannah Shearer joined Giffords Law Center as a staff attorney and Second Amendment specialist in June 2016 and is now the organization's litigation director. Hannah tracks and analyzes court cases involving the Second Amendment and manages Giffords Law Center's amicus brief program, in which our legal experts participate in crucial firearms litigation as "friends of the court."
» See the Event flyer
2018-2019
Feb. 28, 2019:  Addressing Racism and Sexism in Wikipedia — A Panel Discussion

Though Wikipedia has in many ways democratized the information landscape, racial and gender bias in Wikipedia is well-documented. The alarming lack of women editors and editors of color has resulted in both biased and absent information in one of the most important collective knowledge repositories. In this panel, speakers will address the importance of moving marginalized voices to the center in repositories like Wikipedia. Audio of discussion via YouTube
The Art + Feminism + Race + Justice Wikipedia edit-a-thon at UC Berkeley is part of a national effort that invites participants to become a Wikipedia editor and contribute to addressing this problem.
Panelists: Victoria Robinson, American Cultures Center, Ethnic Studies, Gender and Women's Studies; Juana Maria Rodriguez, Ethnic Studies, Gender and Women's Studies, and Performance Studies; Merrilee Proffitt, OCLC Research
Oct. 25, 2018: 50 Years of 1968 — a conversation with Bobby Seale, Max Elbaum, and Watson Ladd
For half a century, 1968 has represented a high-water mark of social and political transformation, a year of social upheaval that spanned the entire globe. Ushered in by a New Left that sought to distinguish itself from the Old Left that emerged in the 1920s and '30s, the monumental events of 1968 set the tone for everything from protest politics to academic leftism.
Today, with the U.S. entangled in a seemingly endless war in Asia and people calling for the impeachment of an unpopular president, with activists fighting in the streets and calling for liberation along the lines of race, gender, and sexuality, the Left's every attempt to discover new methods and new ideas seems to invoke a memory of the political horizons of 1968. We can perhaps more than ever feel the urgency of the question, What lessons are to be drawn from the New Left, as another generation undertakes the project of building a left for the 21st century?
» See the Event flyer
The event was sponsored by the University Library's Free Speech Movement (FSM) Café Programs Committee, Students Against Fascism & War, and the Platypus Affiliated Society.
Sept. 25, 2018:  Presidential Power and Individual Rights — a discussion with Prof. Daniel Farber in honor of Constitution Day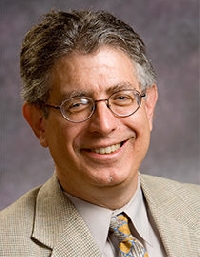 Presidential power is always a hot topic, but never more so than today. This lecture will explain the constitutional limits on the President and how individual rights are affected. The President is uniquely powerful -- but not above the law. Come to learn about the expansion and limits of presidential power and its impact on American people.
Dan Farber is the Sho Sato Professor of Law at the University of California, Berkeley. He is also the Faculty Director of the Center for Law, Energy, and the Environment. Professor Farber serves on the editorial board of Foundation Press. He is a member of the American Academy of Arts and Sciences and a Life Member of the American Law Institute. He is the editor of Issues in Legal Scholarship. He is the author of eighteen books including Research Handbook on Public Choice and Public Law (Elgar, 2010), Judgment Calls: Politics and Principle in Constitutional Law (Oxford University Press, 2008), and Retained by the People: The "Silent" Ninth Amendment and the Rights Americans Don't Know They Have (Basic Books, 2007). He is also the author of "Presidential Administration Under Trump (August 8, 2017). UC Berkeley Public Law Research Paper. Available at SSRN: http://dx.doi.org/10.2139/ssrn.3015591. Presentation and discussion via YouTube
2017-2018
April 16, 2018: Elephant's Dream
Kristof Bilsen
Director / Producer
Set in war-torn Democratic Republic of Congo (DRC), Elephant's Dream is a breath-taking documentary that captures the daily lives of Congolese street-level civil servants in Kinshasa and Bas-Congo. Kristof Bilsen's documentary is a long overdue testimony to the courage of the men and women who, against all odds, continue to build society and resilience.
Sponsored by the University Library's Free Speech Movement (FSM) Educational Programs Committee, the UC Berkeley Department of Geography, and the UC Berkeley Center for African Studies.
» See the event flyer.
March 10, 2018: Free speech, civility and democratic engagement
The Class of '68 and the Center on Civility and Democratic Engagement at the Goldman School of Public Policy host a discussion addressing the question, "Can't We All Just Get Along?" Small group break-out sessions will give attendees an opportunity to discuss breaching ideological echo chambers and the role of civility in public discourse. This is a unique opportunity for students and the Cal community to engage with members of the Class of '68. Presentation and discussion via YouTube: Dean Henry Brady, Goldman School of Public Policy
Student and Alumni Engagement
Dean Henry Brady, Goldman School of Public Policy
Center on Civility and Democratic Engagement
Dan Lindheim '68, Faculty Director,
D.D. von Loben Sels '68 and members of the Class of '68
Sponsored by the University Library's Free Speech Movement (FSM) Café Programs Committee.
Nov. 15, 2017: "I Am *Probably* Not Melting" — On Cautious Optimism
Alexandra Petri
Satirical columnist for The Washington Post
For many, just getting out of bed can be a struggle. Walking out of the house can be an entirely different nightmare. It's columnist Alexandra Petri's job at the Washington Post to make the world seem a little less terrifying. Petri will offer her wisdom and wit for an event she calls: Rational Optimism In A Time When Everything Seems To Be On Fire, or "If You Can Keep Your Head When All Around You Are Losing Theirs Maybe You Just Haven't Grasped The Magnitude Of The Problem." Presentation and discussion via Facebook
» See the event flyer
Oct. 10, 2017: Free Speech on Campus, a discussion with Dean Erwin Chemerinsky in honor of Constitution Day
Erwin Chemerinsky
Dean of Berkeley Law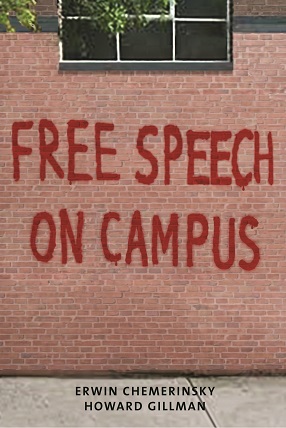 In honor of Constitution Day, the Free Speech Movement Educational Programs Committee welcomes Dean of Berkeley Law Erwin Chemerinsky. In his new book, Free Speech on Campus, written with Howard Gillman, they argue that campuses must provide supportive learning environments for an increasingly diverse student body, but at the same time must never restrict the expression of ideas.
Chemerinsky previously was the founding dean, distinguished professor of law, and Raymond Pryke Professor of First Amendment Law at University of California, Irvine School of Law.
» See the event flyer
Sept. 7, 2017: Coming to my Senses — The Making of a Counterculture Cook. Alice Waters in conversation with Steve Wasserman
Alice Waters '67
Owner of Chez Panisse
Founder of the Edible Schoolyard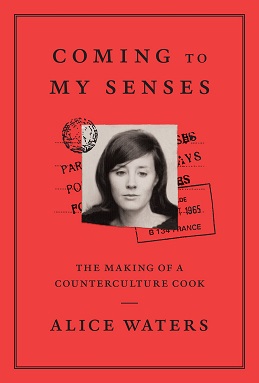 Moving to Berkeley in 1964 at the height of the Free Speech Movement and campus unrest, Alice Waters was drawn into a bohemian circle of charismatic figures whose views on design, politics, film, and food would ultimately inform the unique culture on which Chez Panisse was founded. Alice will sign copies of her new book at the end of the program.
Alice Waters '67 is an American chef, restaurateur, food activist and author. She is the owner of Chez Panisse in Berkeley and the founder of the Edible Schoolyard Project. Alice is the author of 13 books. Her most recent, Coming to My Senses: The Making of a Counterculture Cook, will be released September 5, 2017 and is dedicated to the memory of the leader of the Free Speech Movement, Mario Savio.
Steve Wasserman '74, is the Publisher and Executive Director of Heyday Books and former editor of the Los Angeles Times Book Review. Presentation and discussion via YouTube
» See the event flyer
2016-2017
April 17, 2017:  Progressive Mayorship in the Trump Era
Jesse Arreguin, '07
Mayor of Berkeley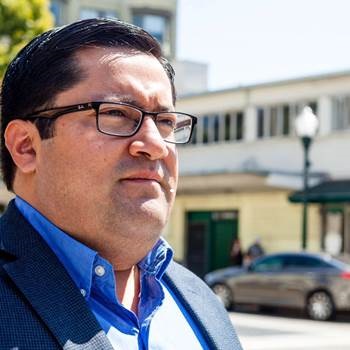 In November 2016, Jesse Arreguin was elected the first Latino mayor of Berkeley. Prior to this win, Mayor Arreguin expanded affordable housing, helped establish the minimum wage and fought for tenants, immigrants, and civil liberties as a city council member. Mayor Arreguin will discuss what it means to be a progressive mayor in the Trump era, what it means for Berkeley to be a sanctuary city and how students can get involved in local efforts to assist our most vulnerable people. Presentation and discussion via YouTube
» See the event flyer
Oct. 27, 2016: It Takes a Village to Build a Society with 100% More Seniors
Guest speakers
Manuel Acevedo - HelpfulVillage.com, Founder
Andrew Scharlach - UC Berkeley School of Social Welfare, Professor. Foremost scholar on the Village Movement
Lisa Brinkmann - Marin Villages, Executive Director

As baby-boomers reach retirement age, how is society preparing for the 100% growth in the number of seniors in America (from 35 million in 2000 to 72 million in 2030)? Forty years ago, there used to be 5 workers for each retiree. If present trends continue, there will be only 2 workers for every retiree by the year 2030. How is the system going to cope with a doubling in the linear growth of social security expenses and the exponential growth in the costs of Medicare? Can we build a more efficient, socially-active and supporting society? We present a solution that empowers seniors around mutual-support local communities called "villages." Presentation and discussion via YouTube
» See the event flyer
Sept. 21, 2016:  Voting Rights and the US Constitution — The right of citizens of the United States to vote shall not be denied
A conversation with Jonathan Stein JD '13, MPP '13, Voting Rights Attorney for Asian American Advancing Justice - Asian Law Caucus, on the state of voting rights in the United States.Jonathan Stein is a voting rights attorney, currently of Asian Americans Advancing Justice - Asian Law Caucus and previously of the ACLU of California. He works to increase access to California's democracy for historically disenfranchised communities. While receiving a joint MPP/JD from UC Berkeley, Jonathan served as the Student Regent on the University of California's Board of Regents, fighting for access, diversity, and affordability and advocating for the interests of the UC's students. At Berkeley Law, Jonathan was a member of the Men of Color Alliance and the South Asian Law Student Association. Prior to graduate school, Jonathan spent four years as a journalist at Mother Jones magazine.
Jonathan serves as Chair of the Board of Directors of the nonprofit organization California Common Cause and is a Commissioner on the City of Oakland Public Ethics Commission. Presentation and discussion via YouTube.
» See the event flyer
2015-2016
April 20, 2016: Crop Diversity — A Prerequisite for Food Security
Marie Haga joined the Global Crop Diversity Trust as Executive Director in March 2013. She had previously been a member and Deputy Chair of the Global Crop Diversity Trust Executive Board. The Crop Trust is an international organization working to safeguard crop diversity. Please join us to listen to Ms. Haga speak about the future of food security.
April 12, 2016:  Prisms of Free Speech, Prisoners of Conscience: Behind Bars and Across the News in Burma/Myanmar
On 1 April 2016, Burma's newly elected civilian government took office, marking a new chapter in Burmese political history. From 1962 to 2012, decades of military rule stifled free expression through the brutal repression of protest, the imprisonment and torture of activists, and the closure of universities. But the urge to speak remained irrepressible. Where some political prisoners improvised writing materials, others found a voice in exile.
What role did journalists and student activists play in Burma's transition from military to civilian government? What challenges do Burmese journalists face today, given an increasing and at times unquestioning public reliance on unverified social media, for news?
Kyaw Zwa Moe is chief English language editor of The Irrawaddy, an independent media organization founded in Thailand in 1992 and launched in Yangon in 2012. A former Visiting Fellow at the UC Berkeley Graduate School of Journalism (2005), he spent eight years in prison for advocating for democracy. Presentation and discussion via YouTube
With discussant Min Zin, PhD Candidate, Political Science, UC Berkeley. 
Nov. 10, 2015: Moving Beyond "Thanks" to Understanding Experience — Seeing Our Cal Veterans Through Profiles of Military and Lifelong Service and Transition Success
In honor of Veterans Day, please join Jason Deitch, Co-creator of the War Ink™ Project and founder of the Cal Veterans Group, along with members of our Cal Veteran community in a panel discussion focused on improving communication among veterans and civilians.
The panel discussion will incorporate personal experiences and methods for moving beyond stereotypical views of veterans and the often reflexive phrase "Thank you for your service" toward more meaningful communication as a key for improving reintegration after military service. A question and answer session will follow the panel discussion. War Ink Project.
September 17, 2015: The Fugitive Slave Clause — Rethinking Gender, Slavery, and the Constitution
Many historians have long considered the century following the ratification of the Constitution to be a regressive era for free women. This talk will examine the ways that two clauses within the Constitution—the clause to abolish the African slave trade and the fugitive slave clause—created opportunities, which helped certain women to circumvent many of the economic and legal disabilities that accompanied the denial of their full citizenship.
Stephanie Jones-Rogers is an Assistant Professor in the Department of History at UC Berkeley. Her general research interests include 19th century African-American history, the history of American slavery, and U.S. women's and gender history.For more information: fsm-info@lists.berkeley.edu. Presentation and discussion via YouTube
2013-2014
Oct. 29, 2014: A Forum on Syria
Over the past three years, more than a 100,000 Syrians have died and millions have been displaced in the escalating civil war between the Syrian Central Government, fighting to remain in power, and ethno-sectarian forces and combatants determined to create an Islamic State. Come hear Professors Fred H. Lawson and Christian Sinclair, experts on the Middle East, discuss the conflict and its ramifications.
Professors Fred H. Lawson and Christian Sinclair, experts on the Middle East, discussed the conflict and its ramifications.  Presentation and discussion via YouTube
Sept. 30, 2014: An Evening of Political Poetry, FSM & Today
Poets from the Free Speech Movement generation
Al Young
Peter Dale Scott
Julia Vinograd
Julia Stein
And from today's generations
Josh Healey
Aya de Leon
Christsna Sot
Jade Cho
Presentation and discussion via YouTube
April 10, 2014: Youth and the Arts, a Path for Empowerment
Panelists from UC Berkeley student and Bay Area organizations will discuss their roles and experiences to engage, empower and support local youth through the arts, and will also address the subjects of social activism and the practical issues of running such organizations.
Featured speakers
LARA BAGGIO, Cal student and Co-Program Manager of Creative Residencies for Emerging Artists Teaching Empowerment (C.R.E.A.T.E.), a UC Berkeley internship program for undergraduates to contribute their arts-related skills to local after school programs.
NATASHA HUEY, Co-Founder of The Write Home Project, a community organization that facilitates creative and poetic spaces for Berkeley homeless youth while engaging the local community in dialogue about youth homelessness.
DAVE SANDOVAL is Director of the Artists in Education Program at Southern Exposure (SoEx), a San Francisco artist-centered non-profit organization, which strives to experiment, collaborate and educate while providing a resource center and forum for Bay Area and national artists and youth.
Presentation and discussion via YouTube
Nov. 19, 2013: Surveillance and the National Security State, at Home and Abroad
Recent revelations about the massive scale of the National Security Agency (NSA) domestic surveillance programs and the use of drones by law enforcement agencies have raised the alarm about the vulnerability of civil liberties in the United States and damaged our reputation abroad. This panel will discuss surveillance and privacy and the U.S. National Security State. What is at issue concerning the use of drones, for surveillance and killing, abroad? What is the range of eavesdropping technologies used by the NSA at home? How should concerned citizens respond to these developments?
Featured speakers
Christopher Kutz is Professor of Law at the Berkeley Law School where he is director of the Kadish Center for Morality, Law, and Public Affairs.
David A. Sklansky is also Professor of Law at the Berkeley Law School where he joined the faculty in 2005 following a decade at UCLA School of Law.
Presentation and discussion via YouTube
Oct. 17, 2013: Subject Literacy and Volunteers — Do We Make a Difference?
Each year hundreds of Cal students give back to the Berkeley community by tutoring kids in local, middle, and high schools. Yet, behind such good intentions lurks the question, "Do I really make a difference?" Join a "Literacy and Volunteers" panel to discuss the current state of education as it pertains to literacy rates, poverty, and volunteerism.
Featured speakers
Jill Coffey is Director of the Schools Fund School Volunteers, a partnership between Berkeley Public Schools Fund and the Berkeley Unified School District. Coffey has been a teacher in the Oakland Unified School District and a program assistant for Grants and Volunteers programs at the Berkeley Public Schools Fund.
Professor P. David Pearson is a faculty member in the Language and Literacy program at the Graduate School of Education, UC Berkeley. In 2012, a new award was created by the Literacy Research Association, "The P. David Pearson Scholarly Influence Award", which is to be given annually to honor research that exerts a long-term influence on literacy practices and/or policies.
Pamela Harrison-Small is the Director of Berkeley Alliance, an organization dedicated to closing the achievement gap in Berkeley's public schools by the year 2020.
Andrea Pritchett is an English teacher at Willard Middle school and provides an inside look into the challenges faced by today's secondary school educators.
This event was co-sponsored with WriterCoach Connection at Berkeley (WCCB)
Sept. 18, 2013: Freedom's Futures — Contested Legacies of the Reconstruction Amendments
As U.S. novelists, poets, painters, and scholars continue to remind us, our historical moment is shaped by the haunting presence of racial slavery—a past that, despite postracial prophecy, refuses to pass away. The Constitutional Amendments codified under Reconstruction abolished slavery, except as punishment for a crime; codified birthright citizenship, equal protection, and due process; and expanded access to the vote. Yet, as this talk demonstrates, the contemporary culture of incarceration reveals how all three of these domains remain profoundly vexed sites of struggle over the meaning of freedom.
Featured speaker:
Keith P. Feldman is an Assistant Professor in the Department of Ethnic Studies at UC Berkeley, and is affiliated with the Designated Emphasis in Critical Theory and Women, Gender, and Sexuality.
Presentation and discussion via YouTube
2012-2013
Oct. 24, 2012: Subversives at Cal — A Book Talk with Seth Rosenfeld
In his new book, Subversives: the FBI's War on Student Radicals and Reagan's Rise to Power (2012), journalist Seth Rosenfeld chronicled J. Edgar Hoover's determination to undermine UC Berkeley's student protest movements, starting as early as the 1940s.
Based on more than 250,000 pages of secret FBI files --which took the author almost three decades to obtain -- and the archival collection at the Bancroft Library, Subversives provides an extraordinary chronicle of the Free Speech Movement at UC Berkeley, and its lasting impact on politics in California and in the United States.
Featured speaker:
Sept 12, 2012: The Constitutional Crisis of Imprisonment — Mass Incarceration and the Future of American Democracy
With only 5% of the world's population, the United States has 25% of the world's prisoners. Our incarceration rate – 730 per 100,000 people – is by far the highest in the world.
Professor Franklin P. Zimring shows a graph of the rise in the U.S. incarceration rate.
African-Americans are imprisoned at nearly six times the rate of whites, and Hispanics at two and a half times the rate of whites. Many prisoners are held in conditions that violate their Constitutional rights, as ruled by the U.S. Supreme Court (Brown v. Plata, 2011). The cost of this massive imprisonment, along with the ever-expanding growth of the for-profit prison sector, is borne by the U.S. taxpayer. The President's FY 2013 budget request for the Federal Bureau of Prisons totals $6.9 billion, while the total expenditure by states is $52 billion (2011).
How did we get to this point, and where can we go from here? Three distinguished Berkeley scholars discussed the history, growth, and future of America's prison-industrial complex, and its relevance to Constitutional freedoms. 
Featured panelists
Rebecca McLennan – Associate Professor of History, UC Berkeley
Jonathan Simon – Professor, UC Berkeley School of Law

Author of Mass Incarceration on Trial: Courts and the Future of American Prisons (forthcoming)

Frank Zimring – Professor, UC Berkeley School of Law
2011-2012
April 10, 2012: A Portrait of Afghan Women's Lives — Challenges and Opportunities
The 2001 invasion of Afghanistan and the subsequent overthrow of the Taliban were often framed as a mission to save Afghan women from violent oppression. Eleven years later, have the circumstances of ordinary Afghan women improved? Have well-meaning policies and programs, imposed by international donors, improved Afghan women's lives? And what is the outlook for women in Afghanistan as the Taliban regain power and the international forces begin their withdrawal?
Land of the Unconquerable: The Lives of Contemporary Afghan Women, recently published by UC Press, captures the voices of Afghan women themselves. This collection of essays highlights these women's strengths and accomplishments as they struggle to gain and keep basic human rights and protect their families in the shadow of the Taliban's resurgence and a brutal, ongoing war.
The evening featured a presentation and discussion with Ashraf Zahedi and Amina Kator-Mubarez, co-editor and contributor to Land of the Unconquerable, as they discussed how to evaluate international efforts to empower women in Afghanistan and how to restore Afghan women's voices to the design and implementation of gender reforms. 
Featured panelists
Amina Kator-Mubarez - Research Associate at the Program for Culture and Conflict Studies (CCS) at the Naval Postgraduate School, Monterey, CA
Feb. 21, 2012: Bridging the Achievement Gap
The term "achievement gap" refers to the disparities in academic achievement between different groups of students. Across the United States, gaps in academic achievement persist between ethnic groups, socioeconomic classes, and genders. These achievement gaps are one of the most pressing education-policy challenges that schools currently face, and directly affect the future of our nation.
How did these gaps originate, and how can we bridge them? Our panelists discussed the history, causes, and possible solutions for the racial achievement gap in California K-12 schools, with an emphasis on literacy and the language arts. Download selected readings on this topic.
Featured panelists
Carrie Donovan – Director of BUILD (Berkeley United in Literacy Development), UC Berkeley
Andrew Dubin – Professor, Graduate College of Education, San Francisco State University
Stephanie Sisk-Hilton – Professor, Graduate College of Education, San Francisco State University
Oct. 25, 2011: Slavery in Your Backyard — Human Trafficking in the San Francisco Bay Area
Human trafficking, the illegal trade in human beings for sexual exploitation or forced labor, is a widespread global problem -- but little is done to prevent it legislatively. Four guest speakers discussed modern slavery in the San Francisco Bay Area, in the broader context of human trafficking in the United States and worldwide. The speakers outlined strategies for activism and awareness of the many ways in which slave labor affects our lives.
This event was co-sponsored by Not For Sale at UC Berkeley, an anti-slavery student organization here at Cal. 
Featured speakers
Dr. Kate Transchel, Professor of Russian and East European History at Chico State University
Lieutenant John Vanek, retired commander of the San Jose Police Department's Systems Development Unit and the SJPD Human Trafficking Task Force
Nikki Jo Junker, trafficking survivor from San Diego and founder of With More Than Purpose, an anti-slavery organization
Minh Dang, UC Berkeley graduate, current Ph.D. candidate at the UCB School of Social Welfare, trafficking survivor, and club sponsor of Not For Sale at UC Berkeley
Sept. 14, 2011: The DREAM Act — 10 Years of Activism and Debate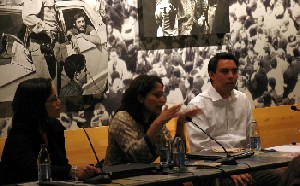 Featured speakers
Lisa Garcia Bedolla, Associate Professor, Graduate School of Education; Chair, Center for Latino Policy Research, UC Berkeley
Kevin Escudero, Doctoral Student, Department of Ethnic Studies, UC Berkeley
Aarti Kohli, Director of Immigration Policy, Chief Justice Earl Warren Institute on Law and Social Policy, UC Berkeley School of Law
In 2001, the DREAM Act (Development, Relief and Education for Alien Minors) was first introduced in the U.S. Senate. This legislation sought to grant citizenship to current college students and military enlistees brought to the U.S. as dependent children. Numerous versions of the federal DREAM Act have been introduced but failed to win passage. On the state level, similar legislation has passed in states like California (AB 130) in 2011, while Georgia and Alabama moved to restrict access to institutions of higher education for undocumented students. Recent announcements by President Obama's administration that "low priority" undocumented immigrants may not be targeted for deportation signals yet another chapter in this struggle.
In observance of Constitution Day, our panelists discussed the DREAM Act in the broader historical context and meaning of citizenship and the immigrant experience in the United States. They also examined debates and activism surrounding the DREAM Act as illustrating the conflicting legal, political, and socioeconomic landscape of immigration reform. 
2010-2011
March 9, 2011: Wherever There's a Fight — How Runaway Slaves, Suffragists, Immigrants, Strikers and Poets Shaped Civil Liberties in California
Featured speakers
Stan Yogi, Author and past Program Development Manager, ACLU of Northern California
Elaine Elinson, Author and past Communications Director, ACLU of Northern California
Wherever There's a Fight (Heyday Books, 2009) captured the sweeping story of how freedom and equality have grown in California, from the Gold Rush right up to the precarious post-9/11 era. The authors connect experiences of early Chinese immigrants subjected to discriminatory laws and expulsion to those of professors who challenged McCarthyism at UC Berkeley and San Francisco State to workers who fought for union contracts on the docks and in the fields. With vivid, illustrated stories, the authors will take you on a tour of key civil liberties sites in the Bay Area – places you may have passed every day without realizing the hidden history they hold. 
2010 Gold Medal Winner, California Book Awards.
Nov. 16, 2010: Prague 1968 — The Photographs of Paul Goldsmith
Featured speakers
Paul Goldsmith, Photographer
Professor John Connelly, History Department
Allan Urbanic, Library, moderator
The presentation in the Morrison Library coincided with the exhibit, Prague 1968: The Photography of Paul Goldsmith which ran from November 15th to December 17th, 2010 in the corridor of the Bernice Layne Brown Gallery, Doe Library.   The audience was first entertained by a short video showing depictions of the Prague Spring revolution, accompanied by a narrative by the photographer about his experiences in then Czechoslovakia during these tumultuous times.  The photographer was also on hand to enhance the narrative and to answer questions from the audience. Professor John Connelly then gave an insightful lecture on the social and political conditions that led to this national, albeit unsuccessful, protest against Soviet domination. A Q&A period followed.
Co-Sponsors: The University Library; Institute of Slavic, East European and Eurasian Studies; Free Speech Movement Café Educational Committee.
Oct. 5, 2010: Planning on Protesting October 7th? Know Your Legal Rights
Featured speakers
Linda Lye, Attorney, American Civil Liberties Union (ACLU) of Northern California
Geoffrey King, Attorney, First Amendment Project
Chief Celaya, Chief of Police, BerkeleyPD
Samar Shah, Chief of Staff, ASBerkeley Student Advocate's Office
September 14, 2010: Disturbing the Peace — The Legacy of the Free Speech Movement, A Conversation with Professor Leon Litwack
Featured speaker
Professor Leon Litwack, Professor Emeritus, Department of History, UC Berkeley
UC Berkeley Emeritus Professor Leon Litwack discussed the 1960s Free Speech Movement (FSM) at UC Berkeley as it intersected with the rights and ideas expressed in the U.S. Constitution. Litwack also examined the legacy of both the FSM and the Constitution in today's society. 
2009-2010
April 27, 2010: Report Back from Copenhagen — Reflections on the 2009 Climate Summit from the Frontlines of the Environmental Justice Movement
Featured speakers
Christie Keith, International Co-Coordinator, Global Alliance for Incinerator Alternatives
Gopal Dayaneni, Planning Committee for Movement Generation Justice and Ecology Project.
The first week of the 2009 Climate Summit in Copenhagen, Denmark was marked by mass protests and meetings by activists at the forefront of the global Environmental Justice movement. Two longtime local activists with international ties offered a "Report Back from Copenhagen." Christie Keith, International Co-Coordinator of Global Alliance for Incinerator Alternatives (GAIA) and Gopal Dayaneni of Movement Generation Justice and Ecology Project, discussed their work at the Climate Summit, with an emphasis on how those outside of the G8 resist, renarrate and work to restore the health of their communities. Keith and Dayaneni spoke of their experiences in Copenhagen within the larger framework of their everyday work and the EJ movement broadly. 
Nov. 9, 2009: Icons of a Border Installation — The Fall of the Berlin Wall
Featured speakers
John Connelly, Department of History, UC Berkeley
Tom Leonard, University Librarian, UC Berkeley
Rudolf de Baey, Director, Goethe Institute
Peter Rothen, German Consul General, San Francisco
On November 9, 1989 the wall separating East and West Berlin was opened by East German citizens without violence following several months of mostly peaceful demonstrations against the political system installed in the German Democratic Republic after World War II. To commemorate the 20th anniversary this momentous event a photo exhibit and six weeks of campus events were scheduled to focused community attention on the history of the Berlin Wall and the postwar division of Germany into two radically different states. Joined by other speakers, Professor John Connelly of Berkeley's History Department gave a lecture entitled "Who Really Opened the Wall". Connelly was an eyewitness in Berlin to the opening of the wall. A major theme of his talk will be the issue of freedom of speech, of which the opening of the Wall is a powerful symbol.
Co-Sponsors: The Library; Department of German; Department of History; Institute of European Studies; The Goethe Institute of San Francisco; Free Speech Movement Café Educational Programs Committee
Nov. 12, 2009: Diversity Matters (Still) — Landscaping Diversity at UC Berkeley Over the Past Twenty Years
Featured panelists
Victoria Robinson, Coordinator, American Cultures Center, UC Berkeley
Troy Duster, Chancellor's Professor, UC Berkeley, Principal Investigator of the Diversity Project
Marjorie Shultz, Professor, Berkeley School of Law
Walter Robinson, Assistant Vice Chancellor, Office of Undergraduate Admissions, UC Berkeley
Cara Stanley, Director of the Student Learning Center, UC Berkeley
In 1989, in response to a dramatic shift in the ethnic, cultural and racial composition of UC Berkeley's undergraduate student body over the preceding two decades, a group of faculty, staff and students embarked upon the "Diversity Project," a two-year study of student experiences of diversity at UC Berkeley. Premier amongst its findings was "the converging desire for 'diversity'; but diverging conceptions of what diversity means." Twenty years later, with the UC system under serious pressure to both reduce expenditure and prove its public worth, the question of diversity—what it means, how it is achieved, and the value that it holds within a university environment—has never been so vital. The fact that diversity as an issue is of ongoing public and private concern is made paramount by the need to reintroduce and republish the Diversity Project's Final Report. In light of this republishing, the American Cultures Center and the Institute for the Study of Social Change hosted a panel discussion and open forum.
Co-sponsors: American Cultures Center, Institute for the Study of Social Change
Oct. 28, 2009: Freedom's Orator — Mario Savio and the Radical Legacy of the 1960s

Featured panelists
Robert Cohen, Department of Education & History, New York University & author of Freedom's Orator
Saul Scott, Department of English, UC Berkeley
Lynne Hollander Savio, Chair, Mario Savio Memorial Lecture & YoungActivist Award
Leon Litwack, Emeritus, Department of History, UC Berkeley, Alexander F.and May T. Morrison Professor of American History
Colleen Lye, Department of English, UC Berkeley
Passages and discussion from the first full-length account of the life and activism of Mario Savio. Panelists included Savio's widow, Lynne Hollander Savio, his biographer, Robert Cohen, and faculty and students from the University.  Savio's central role in the Berkeley Free Speech Movement of the 1960s, as well as his work for civil rights and his fight against restricting access to higher education and the destruction of the public university were highlighted.  Students read excerpts from Savio's unpublished letters written in Mississippi during Freedom Summer of 1964. 
Co-Sponsors: Department of English, Department of History  
April 30, 2009: Speak Your Truth — A Poetry Slam/Open Mic Night Organized by the Interfaith Action Initiative
The "Speak your Truth" poetry slam/open mic night was an opportunity for participants to think and reflect about faith as a positive and unifying aspect of student life, as well as to stimulate participants' creativity. This event offered a safe space and forum where participants could share their opinions, thoughts, concerns, and insights without having to censor their ideas because of a fear of judgment or intolerance. Matters of faith have a huge impact on people's interactions with their diverse surroundings, and this event provided an opportunity for students and other participants to explore these issues in a creative, secure, accepting, and curious manner. The event was the culminating project for the Interfaith Leadership Project, a student group that strives to learn about various faith communities, as well as an opportunity to collaborate with other student groups on campus and increase awareness about interfaith activism.  
April 16, 2009: American Cultures — from Concept to Classroom, 1989-2009 and Beyond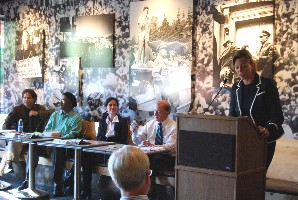 The American Cultures curriculum is unique in touching every single Berkeley student, assuming the position of a signature Berkeley experience. Adopted 20 years ago to deepen students' understanding of the diverse cultures of the United States through an integrative and comparative framework, the American Cultures program has created a complex, nuanced, interdisciplinary approach to multicultural education that has become a national model, offering students access to cutting-edge research as it relates to the most pressing questions of cultural and social diversity. In conjunction with an on-going exhibit at Moffitt Library showcasing American Cultures' distinctive curricular approach, this celebratory evening featured Chancellor Robert Birgeneau, and a panel discussion with some of American Cultures' pioneering and award-winning faculty, led by Bill Simmons, the first director of the American Cultures Center. Presentation and discussion via YouTube
Featured speakers
Tom Leonard, University Librarian
Robert J. Birgeneau, University Chancellor
Victoria Robinson, Academic Coordinator, American Cultures Center
Aya de Leon, writer, poet, performer, hip-hop theater artist, and activist
Panelists
Professor (Emeritus) Bill Simmons, first director of the American Cultures Center
Professor Mark Brilliant, Department of History & Program in American Studies
Professor Waldo Martin, Department of History
Professor Ingrid Seyer-Ochi, Graduate School of Education
March 13, 2009: Strait Talk — Strategies for Communication, Conflict Resolution, and Advocacy in Positive Peace Building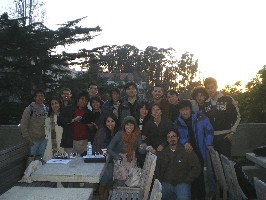 Led by a moderator from the Peace and Conflict Studies department, a group of student delegates discussed communication strategies for interpersonal and community conflict resolution and for developing peace projects in multiple and diverse stakeholder environments. This presentation was part of a week of peace-building dialogue and conflict resolution sessions at the Strait Talk Symposium, a student-run, week-long conference at UC Berkeley that brought together 15 college students from mainland China, Taiwan, and the United States. The student delegates discussed what they learned at the conference, and from each other, about various issues pertaining to political entities such as law and society, economics and trade, youth movements, and regional stability. For more information on the symposium, visit the Strait Talk site. 
Featured speakers included student delegates from universities in mainland China, Taiwan, and the United States. The program was moderated by Professor Julie Shackford-Bradley, a member of the faculty of Peace and Conflict Studies. She teaches in the areas of conflict resolution, human rights, and service learning.
Feb. 5, 2009: Personal and Global: Feminism, Sexual Liberation, and Contemporary Struggles
What do the issues raised in the 1970s by the feminist movement mean for gender struggles today? The legacy of the late 1960s and early 1970s is often simplified and transmitted as a revolutionary, univocal narration, full of male leaders and workers. This panel highlighted how sexual liberation and the feminist movement enriched ideas of freedom, starting to speak publicly not just of politics in an abstract sense, but of everyday life. The idea of gendered freedom and liberation of women needs to be discussed frankly, in its limits and co-opted forms. Video clips from recent Italian films were shown to connect 1970s feminism in the U.S. and in Europe. This discussion brought together three generations of scholars and activists from different backgrounds and perspectives; North America in the 1960s, anti-colonial Marxism in the 1970s, and contemporary, transnational perspectives. 
Featured panelists
Roxanne Dunbar Ortiz, Professor Emeritus of Ethnic Studies and Women's Studies at California State University, East Bay
Silvia Federici, Professor Emerita and Teaching Fellow at Hofstra University
Paola Bacchetta, Associate Professor of Gender and Women's Studies at the University of California, Berkeley, and Director of the Beatrice Bain Research Group (BBRG), the research center for gender, sexuality and race based on the UC Berkeley campus
Laura Fantone, Visiting Scholar at BBRG
2008
Oct. 14, 2008: Open Access Day @ UC Berkeley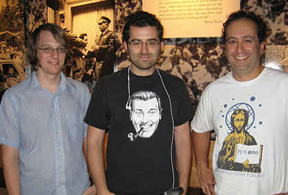 Open Access is a growing international movement based on the principle that publicly funded research should be freely accessible online, immediately upon publication. In celebration of the first Open Access Day, and with sponsorship from the UC Berkeley Library and FSMEP, the Berkeley chapter of Students for Free Culture presented an evening of discussion of this important cultural, social and political movement. The evening included a live streaming webcast, audience Q&As, and a drawing for prizes and giveaways. 
Featured speakers
Prof. Michael Eisen, co-founder of Public Library of Science (PLoS) and Professor of Molecular and Cell Biology at UCB
Prof. Philip Bourne, founding editor of PLoS Computational Biology and Professor of Pharmacology at BerkeleySD (present via live, interactive webcast)
Voices of Open Access, a video series played via webcast
Sept. 18, 2008: Archives of Dissent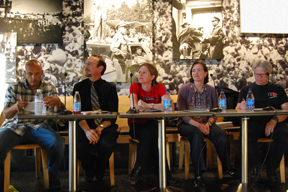 There are special problems facing those committed to documenting and preserving what has been called "history from below." Archives of Dissent brought together librarians, curators, oral historians, conservators, publishers, booksellers, and others working to prevent the loss and erasure of radical voices, events and movements of both the past and the present. Speakers and audience debated and discussed the documenting and archiving of dissent and radical expression across a wide range of media – books, posters, photographs, film, newspapers, zines, audio and video, and the expanding online world. Presentation and discussion via YouTube.
Featured speakers
Julie Herrada, Labadie Collection Librarian, University of Michigan, and curator of a "1968" special exhibit. The Labadie Collection is an internationally renowned archive of social protest materials.
Kalim Smith, UC Berkeley doctoral student in anthropology and folklore, researching the preservation of Native American languages threatened with extinction.
Lincoln Cushing, independent librarian and Docs Populi archivist. A slideshow of political poster art and images of dissent from the 1960s was assembled by Lincoln and displayed during the event.
Megan Shaw Prelinger & Rick Prelinger, co-founders of the Prelinger Library, an appropriation-friendly, image-rich, browsable research collection of 50,000 books, periodicals, printed ephemera and government documents, located south of Market St. in San Francisco.
May 9, 2008: Eyes on Activism — Celebrating Social Change in Israel Through the Visual Arts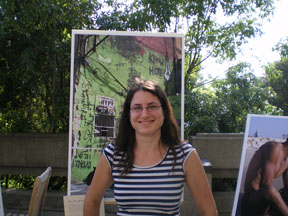 Kesher Enoshi: Progressives for Activism in Israel — with sponsorship from the Center for Middle Eastern Studies, the New Israel Fund, Hillel, YJ Impact Fellowship Program, and the Free Speech Movement Cafe Educational Program Series — presented this opportunity to engage with activism through a photography and art exhibition representing activists working for social change in Israel. Many different movements were represented, including LGTBQ rights activism in Jerusalem, environmental justice in Tel Aviv and many more. The gallery also included original art inspired by social change movements in Israel and produced by the student activists of Kesher Enoshi. Presentation and discussion via YouTube.
Featured speaker
Nili Yosha, Israeli-American photographer, artist and activist who presented her photo-project called "My Tel Aviv," an activist's reflection on the human side of Tel Aviv unseen by the eye of the tourist.
2007
Oct. 23, 2007: Oil, Gas, and Global Warming: Youth Confronting America's Petroleum Addiction
Three student activists, all of whom recently received the 2007 Brower Youth Award (which honors six young people in North America annually for their outstanding work in conservation, preservation, or restoration of the natural environment and communities), spoke about oil and energy crisis, global warming, and destructive petroleum-related pollution.
Featured speakers
Jon Warnow, from Burlington, VT, a developer and organizer of the Step It Up! and National Day of Climate Action campaigns
Q'orianka Kilcher, from Santa Monica, CA, a filmmaker who has directed attention toward the invasive policies of the Occidental Petroleum Corporation in Peru and the company's effect on indigenous peoples there.
Erica Fernandez, from Oxnard, CA, an activist who has organized protests and mobilizations against the plans of BHP Billiton to build a pipeline through low-income neighborhoods in Ventura County.
Rachel Barge, a UC Berkeley student and BYA recipient, moderated the event
Oct. 15, 2007: New Public Policy Perspectives and the Power of Engaged Citizens
Featured speakers
Steve Silberstein, member of the Goldman School of Public Policy Board of Advisors, served as moderator.
Co-sponsored by UC Berkeley's Goldman School of Public Policy. 
Sept. 18, 2007: Constitution Day Speakers Forum
Three distinguished experts addressed constitutional issues, particularly from the perspective of the Constitution's relevance to college students and other members of the academic community.
Featured panelists
Daniel Farber, Sho Sato Professor of Law and director of the Boalt Environmental Law Program
Lowell Bergman, Reva and David Logan Professor of Investigative Reporting
Tom Goldstein, professor and former Dean of the Graduate School of Journalism
April 12, 2007: A Crisis in Human Rights: Genocide in Darfur and Beyond
Focusing on the crisis in Darfur, our speakers offered a comprehensive view of how and why a conflict evolves into a full-fledged genocide. The Darfur genocide has involved not just the outright immediate killing of people, but also the creation of conditions that have made life impossible by chasing people out into the desert and destroying their homes, villages, food supplies and livelihoods. Speakers presented eyewitness accounts of events on the ground in Darfur as well as academic research into conflict and peace within and between nations.
Featured panelists
Shane Bauer, undergraduate in UCB's Peace and Conflict Studies Department. During Shane's first year away from his home in Minnesota, he witnessed war for the first time in Macedonia at the impressionable age of 19. Following this traumatic yet illuminating exposure to war, he has traveled as a photojournalist, documenting conflict and genocide around the world.
Martha Saavedra, Associate Director of the UC Berkeley Center for African Studies, an interdisciplinary research center supporting basic research on Africa. Her research includes agrarian politics and ethnic conflict in Sudan.
David Tuller, doctoral student in the School of Public Health. He investigated some of Darfur's mass atrocities as part of a team from Physicians for Human Rights in 2005.
March 1, 2007: Feminism Transcends Borders
Feminism comes in many different languages and from many divergent perspectives. This panel on transnational feminism, organized by Berkeley National Organization for Women, served to explore these languages, to hear diverse perspectives, and to engage ourselves in an open dialogue that transcends all borders.
Panelists
Paola Bacchetta, Associate Professor of Gender and Women's Studies at UC Berkeley
Purnima Madhivanan, Ph.D. candidate in Epidemiology at the School of Public Health at UC Berkeley
Beatríz Pesquera, Associate Professor of Chicana/o Studies and Sociology at UC Davis, and a visiting professor at UC Berkeley
Co-sponsored by Berkeley National Organization for Women, the Gender Equity Resource Center, ASBerkeley, the ACLU, and the Free Speech Movement Café Educational Programs Committee.
Jan. 30, 2007: Extraordinary Rendition and International Law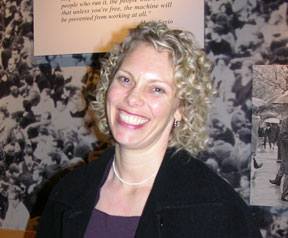 "Extraordinary rendition" is a procedure by which U.S. authorities transfer suspects to the custody of third-party states outside formal legal procedures. There have been disturbing reports that some of these detainees have been tortured by authorities after their transfer by the U.S.
Featured speaker
Professor Laurel Fletcher, Director of the International Human Rights Law Clinic at Boalt Hall, presented an overview of the international law and policy applicable to the practice of extraordinary rendition and discussed the legality of the U.S. government's use of this practice in its efforts to combat terrorism.
A short documentary film that told the story of two such detainees was shown: "Outlawed: Extraordinary Rendition, Torture and Disappearances in the 'War on Terror'."
2006
Reverberations of 9/11: On Campus and Beyond
November 8, 2006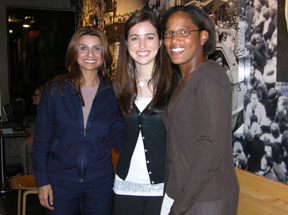 9/11 profoundly changed the world and the lives of countless people. FBI interrogations, discrimination and hate crimes have violated freedoms that are the "inalienable rights" of American citizens.
In particular, post-9/11 policies have adversely affected students, especially those of Middle Eastern, South Asian, and Muslim decent. Students face eroded academic freedom, employment discrimination, and a host of legal issues.
The Reverberations of 9/11 Panel discussed government policies post 9/11 and addressed how these policies shaped the experiences of students on campus and across the nation.
Panelists:
Marcia Mitchell, Equal Employment Opportunity Commission (EEOC) Senior Trial Attorney
Banafsheh Akhlaghi, Attorney and Founder of National Legal Sanctuary for Community Advancement (NLSCA)
Oil and Global Warming Today: Voices from the Front Lines
October 12, 2006
Ben Namakin, an environmental educator from Micronesia, runs The Green Road, a mobile environmental awareness program focusing on upland watershed, mangroves, coral reefs, and waste and pollution. Using photography and film footage to talk about his experiences, Namakin addressed global warming, environmental racism, and the influence of oil companies on political decision-making, and how these factors affect the cultures and lifestyles of Pacific Islanders. Sponsored by Students Organizing for Justice in the Americas, and part of a US tour by Global Exchange.
National Security and Intellectual Freedom: a Panel Discussion
September 13, 2006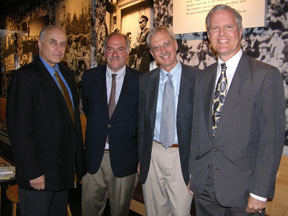 In fighting today's "war on terror," how do the new post-9/11 national security laws, executive orders and policies infringe on our traditional freedoms of inquiry? Are they an important weapon in keeping Americans more secure? Do they benefit society and do they help keep us a free people? UCB faculty discussed these issues in an evening that celebrated and honored the anniversary of the signing of the United States Constitution.
Featured panelists:
Michael Nacht, Dean of the Goldman School of Public Policy and national security scholar
Tom Campbell, Dean of the Haas School of Business, formerly California State Senator and US Congressman
Tom Goldstein, Professor, Graduate School of Journalism and Director of the Mass Communications Program
Moderator: Tom Leonard, University Librarian and Professor, Graduate School of Journalism
Sweatshop Workers Speak to Berkeley
February 13, 2006
Three sweatshop workers spoke of their experiences in the global garment industry. They explained the problems associated with the industry, such as low wages, long working hours, harassment, and violations of freedom of association.
Featured speakers:
Phannara Duangdej from Thailand
Branice Linugu Musavi from Kenya
Siti Malika from Indonesia
Co-sponsored by United Students Against Sweatshops, Students Organizing for Justice in the Americas, and the Free Speech Movement Café Educational Programs Committee.
2005
The Shift to China: Sweatshops, Labor Rights, and Wal-Mart
November 30, 2005
Do Americans really benefit from Wal-Mart? What about a plethora of low-cost Chinese goods? Should American companies in China pressure the Chinese government to legalize unionizing in their factories? These and other questions were addressed by Brad DeLong (professor of Economics) and Dara O'Rourke (assistant professor of Environmental and Labor Policy.) The Frontline video Is Wal-Mart Good for America? was also shown.
Co-sponsored by Students Organizing for Justice in the Americas and the Free Speech Movement Café Educational Programs Committee.
Black Against the Empire: The Rise and Fall of the Black Panther Party
November 18, 2005
UCB History Professor Waldo Martin and UCLA graduate student Joshua Bloom drew upon newly archived letters and papers of Black Panther Party activists to shed new light on the reasons behind the rapid rise and fall of the Black Panther Party.
Co-sponsored by the Institute for the Study of Social Change and the Free Speech Movement Café Educational Programs Committee.
Voices from Death Row
October 11, 2005
Program featuring speakers from a national tour calling for an end to the death penalty and putting a human face on the issue. Speakers included Darby Tillis, exonerated Illinois death row prisoner, and Barbara Becnel, author and advocate for California death row prisoner Stanley Tookie Williams.
Co-sponsored by the UC Berkeley chapter of the Campaign to End the Death Penalty and the Free Speech Movement Café Educational Programs Committee.
A Constitutional Look at Marriage Equality
September 12, 2005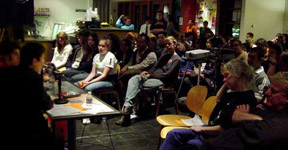 Presentation of the documentary video Freedom to Marry and panel discussion with Davina Kotulski, Ph.D., author of Why You Should Give a Damn About Gay Marriage, and Gabriel Rose, president of the Student Coalition for Marriage Equality (UCLA).
Co-sponsored by the Cal Berkeley Democrats and the Free Speech Movement Café Educational Programs Committee.
2004-2005
Students, Power, and the Desires of Society: An Evening with the DeCal Program
A talk by Nate Singer and Holly Wagenet, leaders of the DeCal Program, on the Program's history, the underlying ideas of DeCal, and the current work that is being done to create a stronger educational environment at UC Berkeley.
Global Warming: the Effects and Preventive Measures
A panel of experts debated the scientific, economic, and societal aspects of our changing global climate.
Featured panelists:
Inez Fung, Professor, Earth and Planetary Science, ESPM and Director, Atmospheric Sciences Center, UC Berkeley
Michael Hanemann, Professor, Department of Agricultural and Resource Economics, UC Berkeley
Thomas Gale Moore, Senior Fellow, Hoover Institution, Stanford University and author of Climate of Fear: Why We Shouldn't Worry about Global Warming
Co-sponsored by ECO (the Berkeley Environmental Coalition) and the Free Speech Movement Café Educational Programs Committee.
Invisible Children: The Effect of the Sudanese Civil War on Children
A screening of the documentary Invisible Children, which was produced by USC students on the situation in northern Uganda. Thousands of children have been displaced, orphaned and often forced to serve as soldiers due to the ongoing civil war in Uganda and Sudan.
UCB political science professor Darren Zook provided background information on the political conflict in both countries.
Co-sponsored by Bears for UNICEF and the Free Speech Movement Café Educational Programs Committee.
From Hot-Boxing to the Slammer: The Blunt Truth About the Drug War and Racial Justice
Speakers addressed the issues of racial inequality, racial profiling and the drug war, punitive responses to a safety-oriented approach to teens and drugs, and other civil liberties violations imposed by the War on Drugs.
Featured speakers:
Maya Harris, Director of the Racial Justice Project, ACLU of Northern California
Dr. Marsha Rosenbaum, Director of the Drug Policy Alliance's San Francisco Office
Professor Jack Glaser, Goldman School of Public Policy, UCB
Co-sponsored by the Berkeley ACLU Drug Policy and Racial Justice Division and the Free Speech Movement Café Educational Programs Committee.
2003-2004
Ecuador and the Price of Oil
A screening of two student-produced documentary films explored the impact of the oil industry on Ecuador's indigenous people and environment. The screening was followed by a panel discussion with UC Berkeley Teaching Fellow Sandy Tolan (Graduate School of Journalism), and Suzana Sawyer of UC Davis' Department of Anthropology.
When the Storm Came: Film Screening and Panel Discussion
A screening of the Sundance Award-winning film When the Storm Came (on the conflict in Kashmir and rape as a weapon of war) by UC Berkeley graduate student Shilpi Gupta. Post-film discussion featured international human rights attorney Syed Mujtaba Hussain and Kashmiri journalist Muzamil Jaleel.
USA PATRIOT Act: Californians Respond
Northern California ACLU Field Organizer Sanjeev Bery and veteran peace activists Rebecca Gordon and Jan Adams discussed the implications of the PATRIOT Act for the future of privacy and government accountability. Co-sponsored by the Berkeley ACLU and the Free Speech Movement Café Educational Programs Committee.
2002-2003
The Politics of Food: Who Produces It, Who Processes It, Who Profits From It
Featured panelists:
Michael Pollan, author of The Botany of Desire: A Plant's-eye View of the World
Dr. Raj Patel, policy analyst at Food First
Rick Young, author of the City of Berkeley's 2002 ballot initiative, Measure "O", proposing to restrict the sale of brewed coffee to organic, fair-trade, or shade-grown
The Tragedy of Agent Orange
Featured panelists:
Gerald Nicosia, author of Home to War: A History of the Vietnam Veterans Movement
Fred Wilcox, associate professor at Ithaca College and author of Waiting for an Army to Die: The Tragedy of Agent Orange
Organized and moderated by Debra Kraus, 2003 Haas Scholar, artist, and Agent Orange widow.
2001-2002
Poetry Reading in honor of Sexual Assault Awareness Week
Sponsored by Take Back the Night and SHAPE (Sexual Harassment Advocacy and Peer Education).
Justice not Vengeance: Stepping Outside of the U.S./Terrorist Dichotomy
Panel discussion with Professor Jerry Sanders, UC Berkeley Peace & Conflict Studies Department, and Professor John Childs of UC Santa Cruz. Sponsored by RISE to PEACE Student Association.
Public Art and Free Speech: Taking it to the Streets
Cultural workers from three Bay Area collectives described their work, challenging mainstream news and views.
Berkeley in the 60s
Public screening of the acclaimed documentary on the history of the anti-war movement in Berkeley, followed by an open-floor discussion moderated by Free Speech Movement veteran Margy Wilkinson.
Does the United States Have a Truly Free Press?
Panel discussion featuring faculty members Mark Danner and Adam Hochschild, and I. F. Stone Teaching Fellows Jonathan Mirsky and Peter Molnar, all from UC Berkeley's Graduate School of Journalism.